When it comes to renovating your house, there are a lot of different aspects you will need to take into consideration. At the same time, it is important to know what are your goals. Certainly, you will need to base all of the decisions on them. We can see that one of the commonest reasons why people choose to renovate their house is to increase its resale value. By investing some amount of money, they will have an opportunity to ask for more money from the potential buyer.
As we've said there are a lot of factors that require your attention. Certainly, you have heard that the kitchen and bathroom are the two most important spaces in your home when it comes to increasing its resale value. Therefore, you will need to invest an extra effort and investment to make the most out of them. In some cases, renovating these two rooms will mean that you will need to make a complete change, both in style and layout.
When planning a kitchen and bath renovation, it is always great to plan for the cabinets early. That way, you will be able to prevent unnecessary waste of time. Cabinets are usually the focal point of the kitchen and bathroom. In addition to thinking about the materials and cost of the cabinets, you need to think about the style that will work great for your room. Here are a few tips to help you make the best choice.
Pick a style that matches the rest of the house
Prior to choosing a cabinet style, the first thing you need to do is think about the style of your home. Naturally, doing otherwise will not provide you with any kind of benefits. While this may sound like a factor that will limit your possibilities to an extreme, you can be sure that it is quite the opposite. We can see that there are a lot of different styles that are complementary to other ones.
Nevertheless, you should be pretty careful about what you are going to choose, right? Is your home a heritage house with exposed wainscoting or a traditional home with lots of cornices and molding? When picking a style, you must keep the style of your home in mind to achieve a uniform look. Your preferences and needs are the top priority alongside the current style, of course.
Traditional or classic cabinets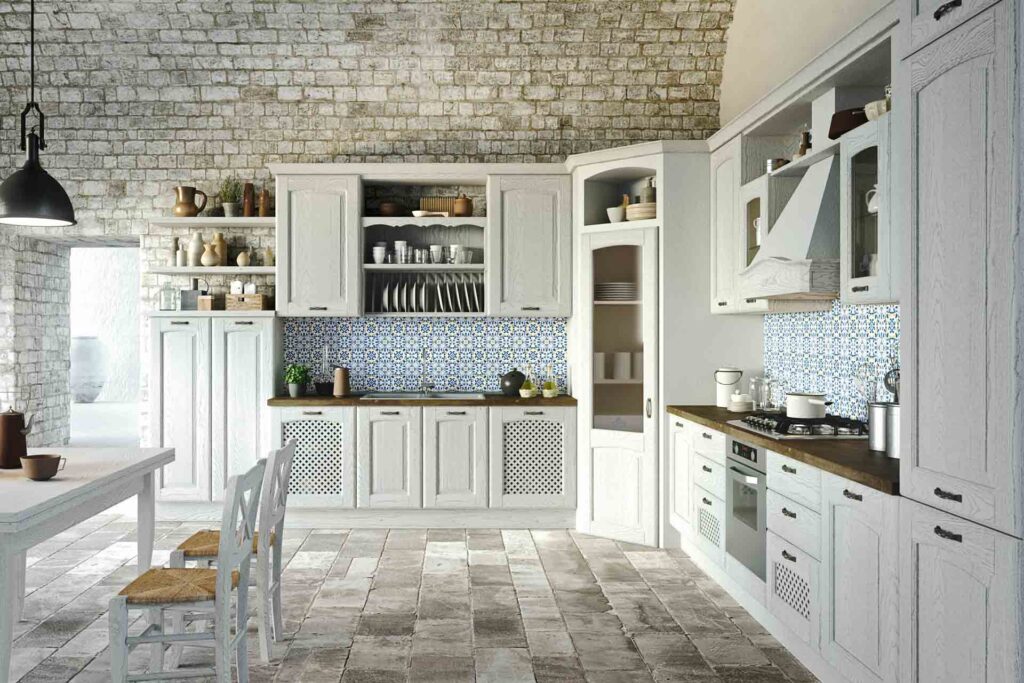 Cabinet styles that age best are those with a classic design. We can see that this style is still a highly popular one despite the modern ones being introduced to the market. When in neutral tones, these cabinets are timeless for a kitchen or bath. Just enter any older house, and you will find them. When they are taken care of properly, you will see no issues. For a classic kitchen, you can combine glass-paned cabinet fronts with ornate ones that have traditional molding.
Traditional kitchens have an abundance of details. You can go with shaker-type cabinets, glass cupboards with decorative molding, or ceiling-high cupboards with decorative molding. As you can see, your options with these are countless. However, that doesn't mean that you should overdo it. If that happens, chances are that your kitchen will not be as practical as you want it to be. Therefore, come up with some limitations for yourself.
Contemporary cabinets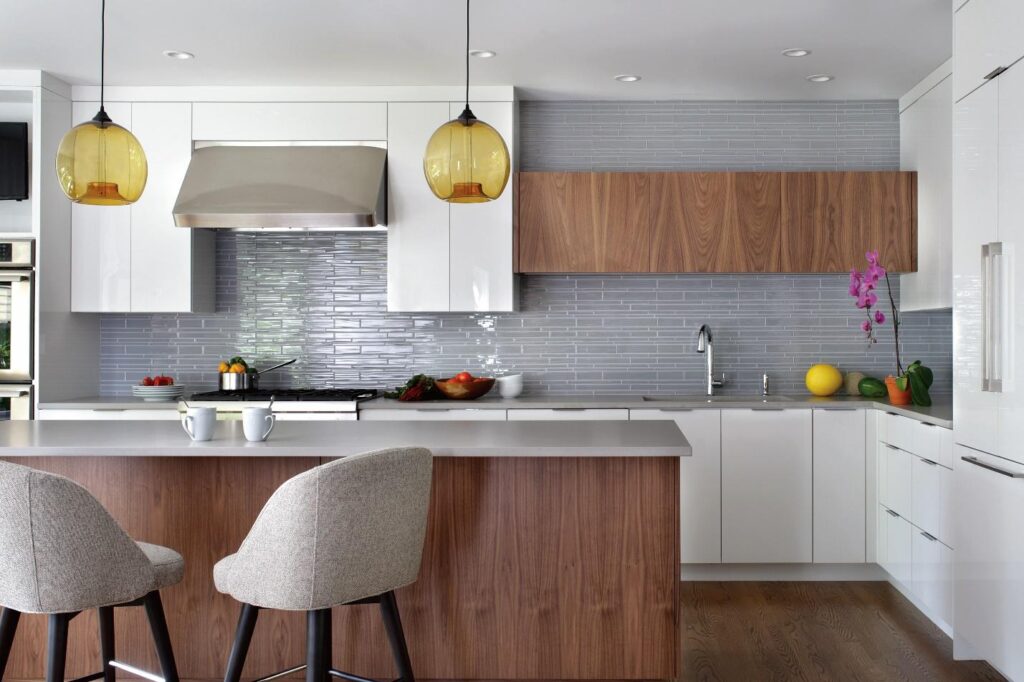 Contemporary cabinets have a refined style with straight lines, and minimalism reign supreme. While we can believe that this is not something that sounds too exciting to a lot of people, we can see that it will do its work properly. We are talking about kitchen cabinets, after all, you don't need to go with a too modern approach.
If you choose this design, you should go with cabinets that have flat fronts with no knobs or pull. The trending finishes are matte. Avoid the gloss finishes. They will just represent an unnecessary addition that will provide no solutions to your kitchen. All in all, the contemporary design will not be ideal for you if you love open storage.
Modern and warm cabinet style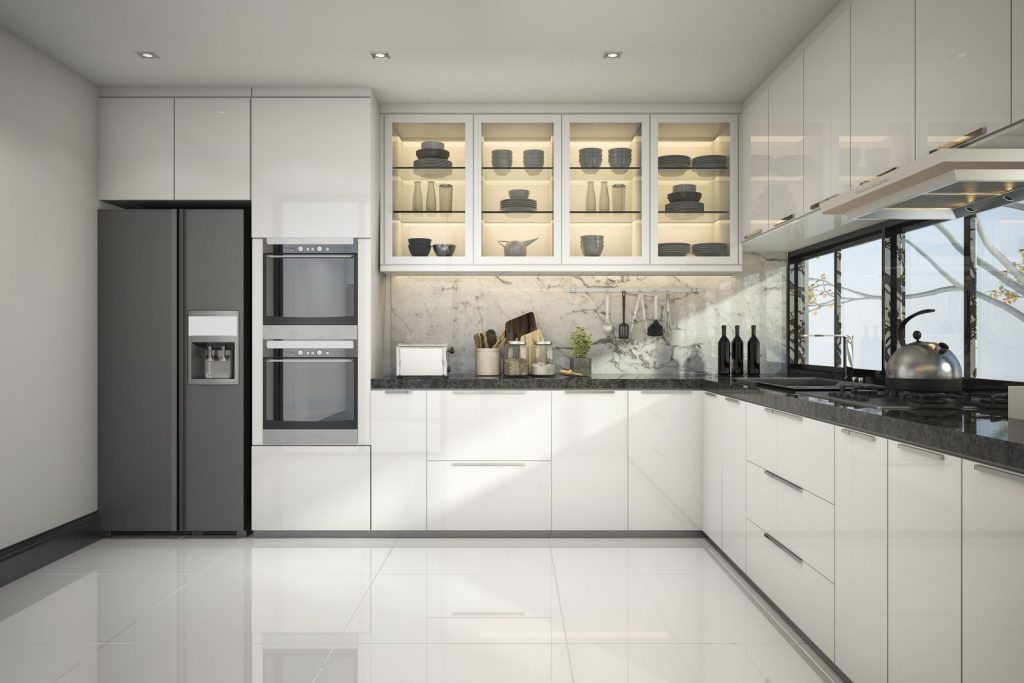 Modern is often confused for contemporary. Once again, we would like to remind you about the fact that you need to complement its style with the style in your house. Having a modern kitchen space and casual style in other rooms in your home will certainly not look too good, right? Nevertheless, we can see that modern and warm style has become popular among the younger generation. If you have seen at least one example of these, you will know why.
Modern is distinguished by its clean and seamless lines, such as those of flat cabinet fronts. To get a warmer and a more inviting feel, you should go with a mix of materials. Choose flat cabinets or cabinets that have small molding that frames the door.
Vary the materials and if you like, go with some open storage. Minimalist handles will help keep the overall design cohesive. It makes perfect sense because if you have too many details on other devices, adding a new one will result in you overdoing it, which you certainly don't want. KBF Design Gallery is the kitchen remodeling expert in Orlando that you can trust
Rustic cabinets
A rustic design in kitchen and bath cabinets is characterized by the warmth of wood. It's no wonder that they are still popular even in this day and age. It provides the homeowner with a sense of a much more open home and kitchen space in particular. It is often found in cabins.
For the best results, go with flat wood ones or fronts that have raised panels. The objective is to reflect the outdoors as much as you can. If you are the type of person who likes this approach, you should look no further than rustic cabinets.
The Bottom Line
There are many more kitchen cabinet styles you can go with. Thankfully, you will be able to choose from a wide array of different ones. For more inspiration and support with installation, turn to Kitchen&Bath.