Caitlyn Jenner said she had 20 grandchildren, Kylie laughed it off and confirmed that she wasn't having another baby anytime soon.
"I'm A Celebrity… Get Me Out Of Here!"
There is a possibility that someone in Caitlyn could be pregnant, which could result in the statement, but Kylie confirmed that she wasn't planning a baby. The Keeping Up With The Kardashian star was talking to her camp-mates in the ITV jungle series when she passed this statement.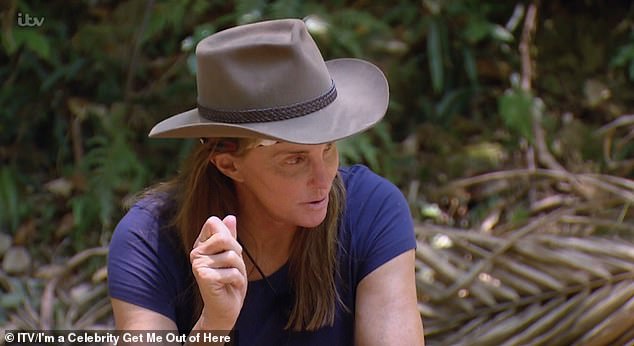 Kylie Jenner and Travis Scott are already parents of a 20-months-girl, Stormi. So when asked about the pregnancy news, she just laughed it out, according to sources.
Twitter is trending with the guesses about Caitlyn Jenner's comment and about who could be pregnant. Where Caitlyn said: "Coming up this December, I'll have 20 grandchildren" WHOS PREGNANT.'
Another fan posted:'Me trying to figure out how all the Kardashian/Jenner children adds up to 20 #ImACeleb.' And the trend goes on as one more Twitterati posted: 'Caitlyn says she has 20 grandchildren, but I can only count 16, so WHO IS PREGNANT #imaceleb2019'
coming soon.. ☺️?? pic.twitter.com/J8T4Lrg12u

— Kylie Jenner (@KylieJenner) January 2, 2023
Caitlyn has seven kids with three marriages. Other than that, she also has three stepdaughters and one stepson from her marriage with Kris. Her eldest son, Burt, 41, has two sons, and Her daughter, Cassandra, has three children Isabella, Luke, and Francesca.
Another son Brandon from her second wife Linda Thompson has a three-year-old daughter Eva with his ex-wife and is expecting twins this January with his girlfriend, Cayley Stoker. Caitlyn Jenner's other step-son, Rob, has a three-year-old daughter Dream with his ex-girlfriend, Blac Chyna.
Everyone was filled with confusion after Caitlyn's statement of having 20 grandchildren. They started counting up to crack it. While a fan said that: 'Caitlyn Jenner saying she'll have 20 grandchildren by December on #imacelebrity but my maths isn't adding up. Who had the last 4? What's going on?'. Many others tweeted about it. 'Just to clarify from last night in that #CaitlynJenner said she has 20 grandchildren when in face she ONLY has 15 as Kim has four kids, Kourtney has three kids, Khloe has 1, Rob has one kid, Kylie has one kid, Burt has one kid, and Brandon has two kid, & Cassandra has two kids.'