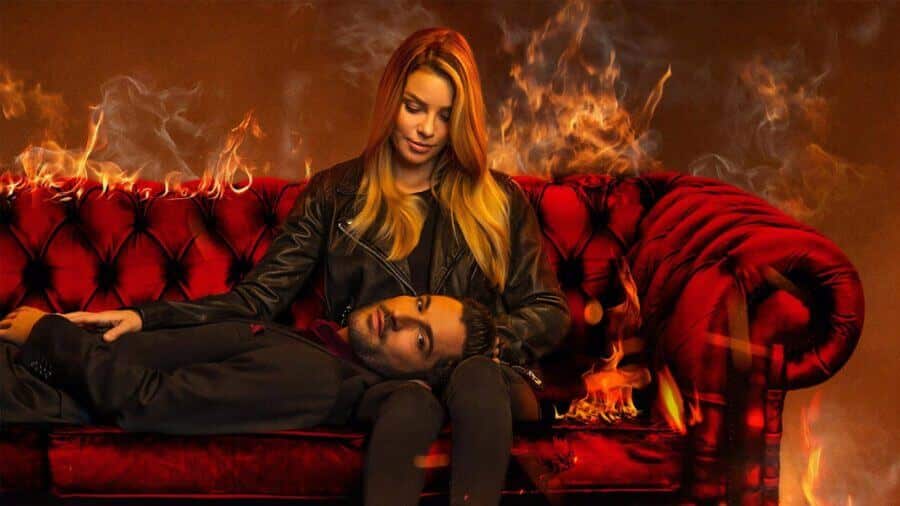 "We are so incredibly thankful to Netflix for resurrecting our show last season, and now letting us finish the story of Lucifer on our terms," said showrunners Joe Henderson and Ildy Modrovich. "Most importantly, we want to thank the fans for their incredible passion and support. The best is yet to come."
Modrovich shared a letter to the show's fans on Twitter in which she addressed the news that season five would be it's last: "Hello beloved Lucifam! We know there's been a lot of confusion over the recent announcement that is our last season. Many are wondering if they should fight for more? While we feel just as sad as many of you do that, this marvelous ride is coming to an end, and a fight won't change things right now.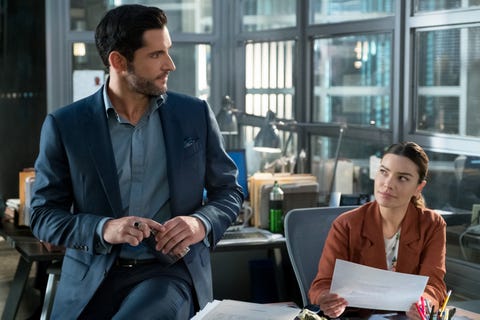 "We spoke to our partners at Netflix and Warner Bros, and you should all know TREMENDOUS care and consideration has put into making this decision. The whole reason they decided to announce that it was our fifth and final season simultaneously is that they know how devoted and passionate our fans (and we!) are and wanted to give you all (and us!) as much time as they could to accept and process the news. And for that, we're incredibly grateful.
"But mostly, we're all beyond grateful that they gave us this new life in the first place. AND a chance to give this story the ending it deserves. And, of course. None of that would have EVER happened if it weren't for YOU. We can indeed never thank you enough for that.
"This has been and will continue to be an incredibly beautiful and unique experience. So, on behalf of the cast and Joe and I., we look forward to spending this final season basking in the Lucie-love with you!!"
As you may have heard, Lucifer is Netflix's latest revival show. It managed to pick up the show from FOX, who canceled the series after three seasons last year. The revival came after a massive fan campaign to save the show.
Netflix in the US hadn't streamed Lucifer at all, and it's believed that the show's ratings in some of Netflix's international regions are what convinced Netflix to pick up the mantel and continue Lucifer's story.
The early seasons of Lucifer, which added to Netflix at the beginning of the year, and although not all of the previous season isn't available on Netflix everywhere, season 4 premiered exclusively on Netflix around the world on May 8th, 2019.
The reaction to the fourth season since the arrival has been immense. It smashed TVTime's binge report rocketing to number 1 outperforming HBO's Game of Thrones and breaking their record.
There's a lot to cover for Lucifer season 5, so let's begin.
Lucifer season 5 release date: When will Lucifer season 5 air?
Seasons one and two both aired back in 2016, the former at the beginning of the year and the latter in September. Then season three hit screens in October 2017, which, as discussed previously, looked like it would be the last, and four dropped in May.
So when it comes to season five, we'd place our bets on a 2023 release, probably in the first half of the year. But don't ask us to get specific.
One thing we do know for a fact is that the series will divide: Tom Ellis revealed on The Kelly Clarkson Show on October 28, 2019: "Season five is going to divide into two halves. Netflix is going to drop eight episodes, and then there's going to be a little break, then another eight episodes."
Lucifer Season 1 Summary
Lucifer Morningstar, the retired ruler of Hell, owns a high-end night club in Los Angeles. When a pop star he had helped become successful is murdered in front of him by a drug dealer, he uses his powers of persuasion to assist Detective Chloe Decker in apprehending the real culprit behind the murder.
Lucifer Season 2 Summary
Like a guardian angel. Lucifer season 2, episode 13, "A Good Day to Die," had the Devil putting his life on the line to save the dying detective. The winter finale picks up right where last week left off, with Lucifer desperately looking for a cure for Chloe's illness.
Lucifer Season 3 Summary
Linda and Maze make up, and, in a killer scene, Maze realizes that human emotions make her strong. Lucifer unfurls his wings to protect Chloe from a hail of bullets. The visual is stunning. Lucifer finally kills Pierce/Cain, and Chloe sees his real face and accepts that everything he ever told her is real.
What happened at the end of Lucifer season 4?
The most significant moment came in the closing scene with Lucifer returning to hell and sit upon his throne and lord over it all.
Lucifer realized the exact words of the prophecy would result in hell on Earth. Now he had found his first love.
He decided to leave after Chloe confessed her feelings to him, knowing more demons would come to Earth if he remained.
The show has left things open-ended. On the one hand, the Lucifer season four could be considered a definitive finale.
On the other hand, the door has been left open for another series for the devil to return.