Only true Iron Man lovers know the value of Jarvis and the suit Iron man have. So did anyone dream of being the Iron man in the future? Did anyone think that you will have your own Jarvis, a sharp mind, and the ability to save the world from outsiders? Well, hell, yes, for your dream because now Marvel is going to release an Iron Man VR.
Marvel just released the demo of Iron man VR and trusted me I guys I got goosebumps by seeing it. Just think they made a personal assistant for you. You can also go and check the demo of this virtual game.
Read Full article to get every information about Marvel's game.
When can we expect the game to hit our screen?
Well, the game is going to release on July 3, 2022, in the following countries US, Canada, Columbia, Costa Rica, Ecuador, El Salvador, Guatemala, Mexico, Panama, Peru, and Republica Dominicana.
Other Asian fans can download this game directly from the PlayStation Store.
Also, get any new updates from the official website of the Playstation.
The trailer of Marvel's Iron Man VR
Yes, we have the trailer of Iron Man VR gaming. Check this out how real experience they are giving in this game.
The Official channel of IGN has released this trailer with a caption: "Watch the latest trailer for the upcoming VR game. Suit up and take down Ghost and her army of hacked Stark drones in Marvel's Iron Man VR. The game launches on July 3, 2022, for PlayStation VR. Thanks for checking out IGN's's Summer of Gaming! Be sure to stay tuned to SoG as our team shares hands-on demos, gameplay previews (including Xbox Series X gameplay and PS5 gameplay), developer interviews, and publisher presentations- and it's's all happening in live broadcasts on IGN, IGN YouTube, and IGN's's social feeds! Throughout June, IGN's's Summer of Gaming will be showcasing Xbox news, PS5 news, and new games! 2022, we all know is the start of the next console generation, so make sure to continue to check out Summer of Gaming for news about upcoming games, 2022 titles releasing for PlayStation 5 and Xbox Series X, and more discussions around this year's hottest gaming news."
How much the game will cost, and What will you get in the bundle of Sony Iron Man VR?
Initially, the price of this Marvel's game is too high that it will cost you 350$. And you will get many things with the bundle of Sony Iron Man VR, and it is: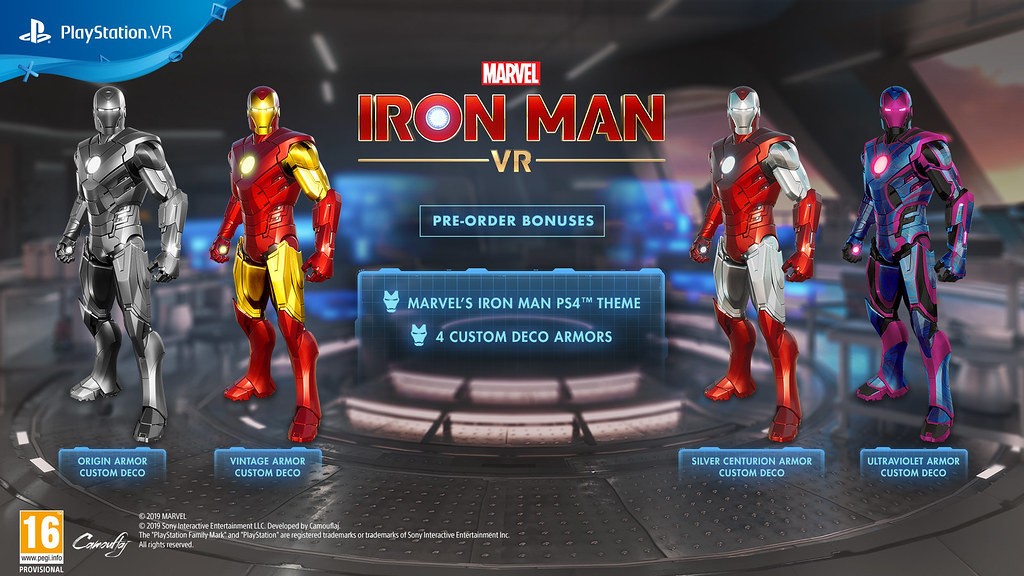 Marvel Iron Man full VR game
Playstation VR headset
2 PlayStation Move Motion Controller
Playstation Camera
VR Demo Disk
How to Play the Game
Your VR headbox will work as the head of a suit. It will give a premium experience of the game. You will get move motion controller; it will help to destroy the opponent, and also, you can fight with your palm.
So this is all they have announced till now, stay tuned for more.
Also read, Marvel's Iron Man VR – When Will The Video Game Launch? Discover The New Adventures!