North Carolina is known as a basketball state, but it's produced its fair share of football players, many of which have found their way into the NFL. It has been a rich breeding ground for exceptional talent in American football.
From high school fields to collegiate stadiums, the state has cultivated a range of athletes who have gone on to make their mark in the National Football League (NFL). With an emphasis on hard work, determination, and a passion for the game, these athletes have proudly represented their home state on the national stage.
This article will spotlight ten of the most notable NFL players who hail from North Carolina, each bringing their unique style, grit, and exceptional skill to the game. Whether they've been star rookies or seasoned veterans, these players serve as an inspiration to aspiring football enthusiasts and a testament to North Carolina's significant contribution to American football. Below is a list of 10 notable pro football players who were born in the Tar Heel State.
1. Daniel Jones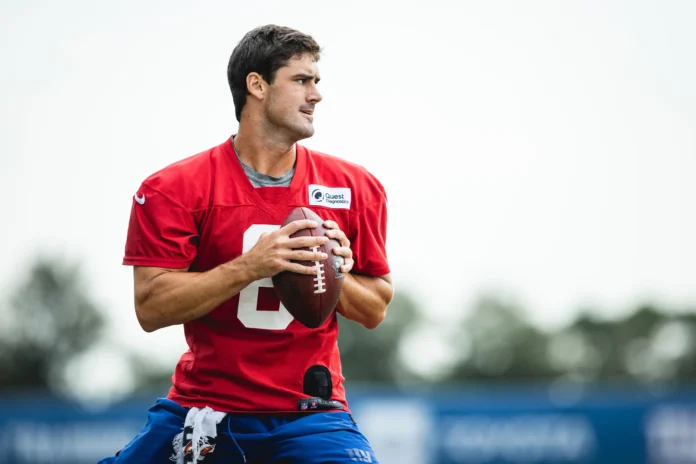 Daniel Jones is the starting quarterback for the New York Giants. The former Duke star ended his college career as the Senior Bowl MVP before being drafted as the sixth-overall pick.
Last season, he helped get New York back into the playoffs under first-year head coach Brian Daboll for the first time since 2016, earning himself a $140 million extension with the team. His remarkable success has made him one of North Carolina's most prominent NFL talents, showcasing the potential that can be found in the state's athletes.
2. Nyheim Hines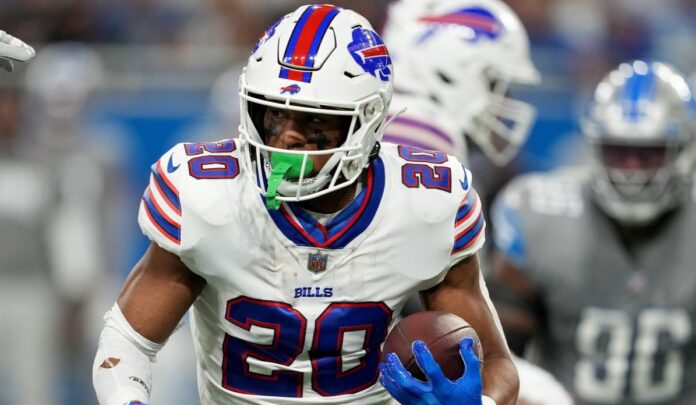 Born in Garner, North Carolina, Nyheim Hines is a running back for the Buffalo Bills after joining the AFC side via a trade from the Indianapolis Colts last November.
Hines, who played his college football at NC State, is set to miss the upcoming season after being involved in a jet ski accident this offseason. He was expected to be a top backfield option for the Bills next term but will have to sit it out following surgery on his knee.
3. Jaire Alexander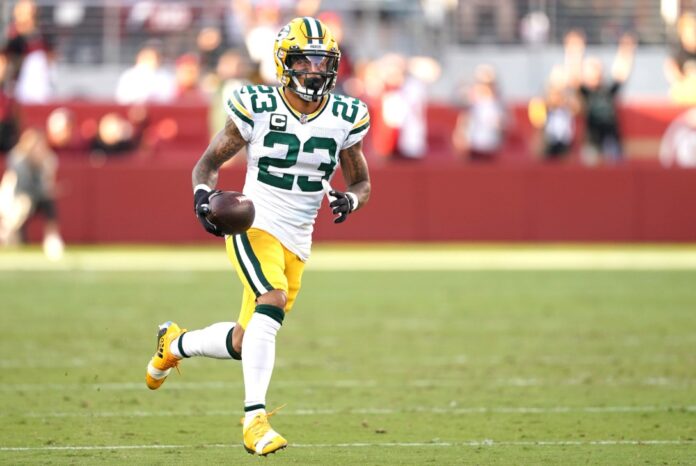 Jaire Alexander is one of the best cornerbacks in the league right now. A two-time Pro Bowler who has been selected to the Second All-Pro team on two occasions, the Green Bay Packers star will hope to add to these numbers in the coming season.
The 26-year-old attended Louisville and was drafted as the 18th overall pick in 2018.
4. Braxton Berrios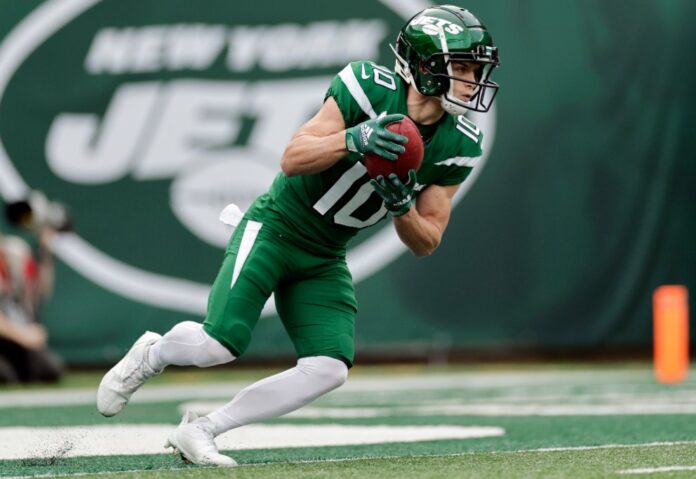 Braxton Berrios has been in the news a lot lately due to cheating allegations, having gone through a breakup with social media influencer Sophia Culpo and hooking up with another internet star, Alix Earle.
The wide receiver joined the Miami Dolphins on a one-year deal this offseason, having gotten released by the New York Jets back in March.
5. Javonte Williams
Denver Broncos running back Javonte Williams was born in Wallace, NC. He played for North Carolina before the Broncos made him a second-round pick in 2021.
Williams ended his rookie season with impressive stats, leading to increased interest from football fans and bettors alike. As North Carolina moves towards legalizing online sports betting, Williams' hometown fans eagerly anticipate using NC sportsbook promos to support him and his team. For now, wagers can be placed at select retail locations across the state.
6. Alim McNeill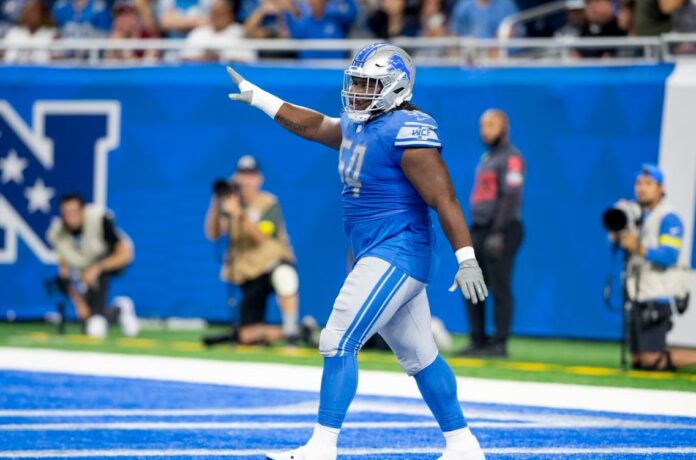 The 23-year-old is a defensive tackle for the Detroit Lions who attended the Jesse O. Sanderson High School in Raleigh, North Carolina, where he played both football and baseball. He played his college football at NC State. The Lions picked him in the third round of the 2021 NFL Draft.
He has made 80 tackles, 3 sacks, and 1 pass deflection since going pro.
7. Sam Howell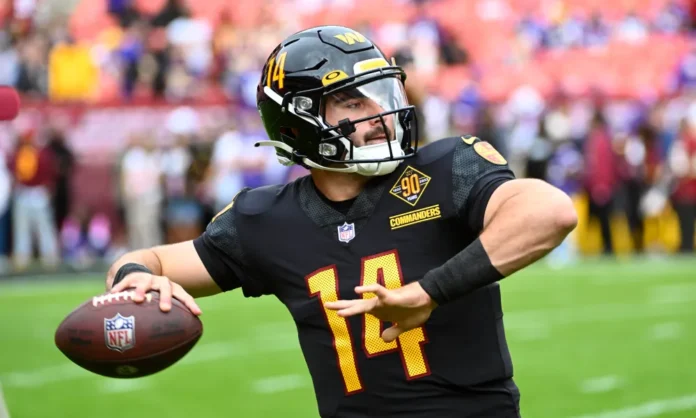 Sam Howell is likely to be the starting quarterback for the Washington Commanders this season. The QB set records playing for North Carolina, passing for the most yards in school history with 10,248, as well as the most touchdown passes with 38.
Although he was projected to be a first-round pick in 2022, the Commanders took him in the fifth round, making him the 144th overall pick.
8. Emmanuel Moseley
Thank you everyone I'll be back 🙏🏿 pic.twitter.com/PaGCSxaDnp

— Emmanuel Moseley (@Mannymoseley) October 10, 2022
Emmanuel Moseley went undrafted in 2018 but signed a deal with the San Francisco 49ers, whom he played for until signing with the Lions this year.
The 27-year-old started at both QB and CB in high school but would play as a defensive back for the Tennessee Volunteers.
9. Germaine Pratt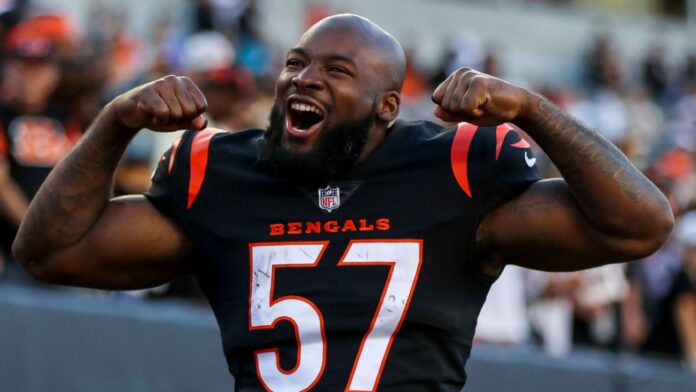 Cincinnati Bengals linebacker Germaine Pratt landed himself a lucrative three-year extension with the team in March. The Bengals drafted him at No. 72 overall out of NC State following a college spell in which he recorded 235 tackles, six sacks, four interceptions, and a touchdown.
10. Dyami Brown (WR)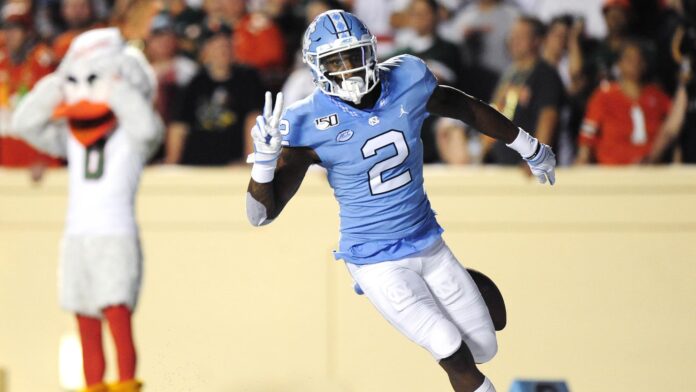 Dyami Brown was drafted out of North Carolina in 2021, entering the league via the third round at No. 82 overall. He made his debut in Week 1 of that season, making a single reception for -2 yards in a loss to the Los Angeles Chargers.
The wideout made 15 appearances in his rookie season, making 12 catches for 165 yards and no touchdowns.
Final Thoughts
The journey from North Carolina's local fields to the grand stadiums of the NFL is filled with dreams, dedication, and a relentless pursuit of excellence. These ten players have not only succeeded at the highest levels of professional football but have also embodied the spirit and values of their home state. Their achievements stand as a powerful reminder of what is possible with talent, hard work, and belief.
As the fans cheer them on, and young athletes look up to them, the legacy of North Carolina's contribution to the NFL continues to grow. The players listed have each added their unique chapter to this story, painting a vivid picture of a state that continues to thrive as a cradle for top-tier football talent. Their stories inspire the next generation of players, ensuring that North Carolina's influence on the sport remains strong and significant.