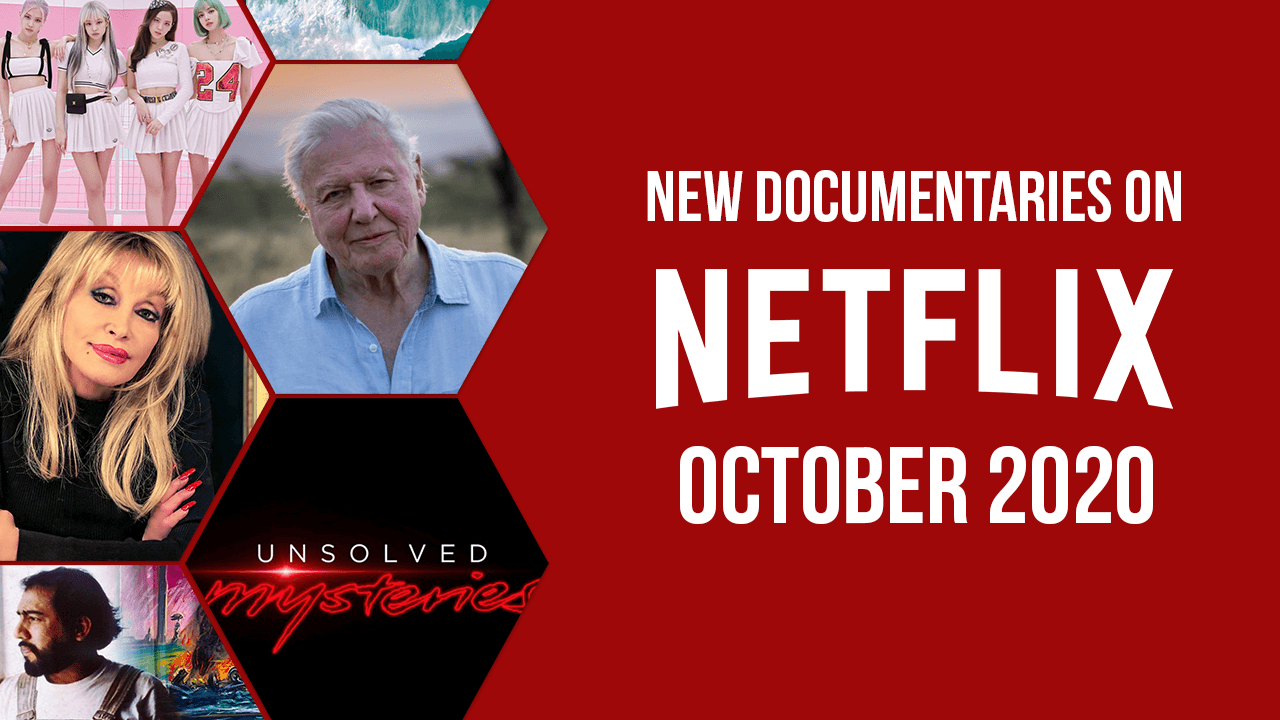 Netflix has a wonderful influx of fictional content, however, there is some new & different variety incoming. The month of October is going to consist of several documentaries entering the catalogue. Also, the viewers will have the option to get overwhelmingly choosy with the amount of new content.
Here is the list of major debuts on the streaming platform:-
1. David Attenborough: A Life on Our Planet
The British wildlife legend, Sir David Attenborough, will bring us all up to date with how humanity is changing nature. However, it's in a negative direction and the harms of climate change.
Sir David takes you on a journey through his life, showing population levels, CO2 levels and percentage of the planet still classed as "wild" through time. He presents the facts in his warm caring style but showing a picture of how bad things have got over time.
STREAMING ON NETFLIX FROM OCTOBER 4th, 2023.
2. Human Nature
From the creative mind of Adam Bolt, comes another wonderful piece of reality chunks. However, the detailing behind advance medical procedures are a curious place to look at.
This documentary follows science behind gene editing and its uses, good or bad, explored in some detail. Left me thinking of the impact when CRISPR meets A.I. and the potential chaos of their illegitimate children. The opportunity for the human species to embark on irreversible journeys has never been greater.
STREAMING ON NETFLIX FROM OCTOBER 1st, 2023.
3. I'm Leaving Now / Ya Me Voy
Starring Felipe Hernandez, this documentary follows a man in search of his roots. However, after 16 years in Brooklyn, his journey to his past is now full of adventure and observation. however, Felipe has to deal with his separation of family, especially with his youngest son who he's not seen for almost Fifteen years.
This is part of a range of content themes and subjects for the Mexican-Brooklyn topical filmmaker, Lindsey Cordero. Also, Her past documentaries explore Mexican-American topics like "Chicano" lowriding and more such topics.
STREAMING ON NETFLIX FROM OCTOBER 1st, 2023.
4. Carlos Almaraz: Playing with Fire
This documentary follows the life of Carlos Almaraz, a Chicano activist, sexual outlaw, and also the visionary painter of some of the most unforgettable pictures of Southern California. However, the popular, yet problematic figure is content gold.
STREAMING ON NETFLIX FROM OCTOBER 1st, 2023.
5. Brave Blue World: Racing to Solve Our Water Crisis
Brave Blue World is a documentary following the advancements of humankind in order to solve problems. However, this one focuses mainly on the widespread problem of Water availability Crisis all over the world.
The story will be told through some of the most popular figures of Hollywood like Matt Damon. Also, He's an avid learner and nature conservation activist beside his acting career.
STREAMING ON NETFLIX FROM OCTOBER 14th, 2023.
6. BLACKPINK: Light Up the Sky
This brand new Netflix documentary features K-Pop sensations BLACKPINK. However, The all-female crew also tell their story of the struggle and perseverance to reach the pinnacle of global entertainment. Additionally, it's an opportunity for fans to see behind the curtains into the lives of their idols.
STREAMING ON NETFLIX FROM OCTOBER 14th, 2023.
7. Unsolved Mysteries (Volume 2)
After the massive success of the Stranger Things franchise, everything in association with the creators catches the eye. However, this docu-series is special in its own way. Meanwhile, the next 6 episodes of the franchise will continue from where the first one left off.
Additionally, the involvement of Shawn Levy makes the horror genre series, more watchable. Also, the Haloween season is just the right time for content like this.
STREAMING ON NETFLIX FROM OCTOBER 19th, 2023.
Check out more articles like this on The Nation Roar:-
Cobra Kai: January 2023 Premiere Expected For Season 3; More Info Inside