We all know that James Bond is going to add another movie to their collection. No Time To Die is the new James Bond Film. Before that there are 24 parts in the collection of James Bond movie series. Daniel Craig is coming again for the next section.
We are now facing the lousy period of coronavirus. Apparently, it is also giving a very negative effect on movie industries too. Due to coronavirus, theatres are shut down. So many movies are delaying. So there James Bond is.
General Pictures and MGM announced the delayed in upcoming James Bond film because of the coronavirus outbreak. Here we have everything which effects on the No Time To Die movie.
Delay in No Time To Die
The world premiere had been scheduled on 31 March at the Royal Albert Hall in London.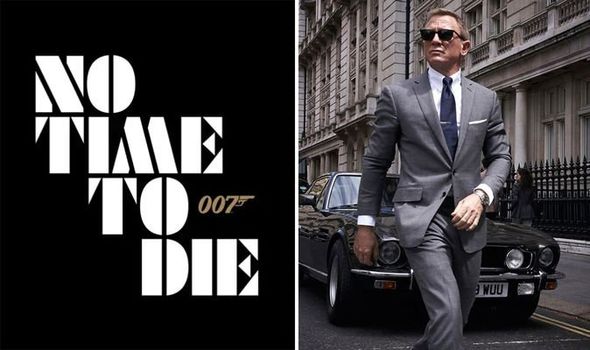 But currently, there is the worst situation in England due to coronavirus. So, they think that releasing date would be better to change.
So, the release of a new James bond movie is now delayed by seven months because of coronavirus continues spreading. The producer of the film had stated that we are moving the releasing date of No Time To Die.
Now we have new releasing dates. It will come out on 12 November in the UK and on 25 November in the US.
Trailer of No Time To Die
Yes, We got the trailer of a movie quite earlier because it was going to release in near time. So, here is the trailer:
Some famous lines from the trailer
We all have our secrets
where is 007
James, you gave up everything for her
history isn't kind to manipulate god
Cast for the No Time To Die
We all know that the James Bond series is also famous because of its class. To maintain their classy personalities, they are so selective in terms of their cast.
Daniel Craig as James Bond
Armas as Paloma
Ben Whishaw as Q
Rami Malek as Safin
Jeffrey Wright as Felix Leiter
Christoph Waltz as Ernst Stavro Blofeld
Léa Seydoux as Dr.Madeleine Swann,
Naomie Harris as Eve Moneypenny
 Lashana Lynch as Nomi,
Billy Magnussen as Logan.
Story might be
We could see that: After the capture of Ernst Stavro Blofeld, Bond has nothing as assistant. He is also tended to by Felix Leiter, who is associate 007. and also Valso Oberuchev who is disappeared scientist is guiding CIA official. Right when it got clear that Obruchev was arrested, the spy must face hazard, the partners of which the world has never seen before.
So this is it about the new James bond sequel. Stay tuned with us for more.
Also read, James Norton Is Hot Favourite To be A New James Bond Again