Plot details of the highly awaited upcoming film in the James Bond series, No Time to Die have been reportedly leaked online. Readout this article to know about the story, the new release date, and other details about the movie.
This upcoming American spy film will be the 25th part of the James Bond film series. Produced by Eon Productions, Daniel Craig will play the character of James Bond for one last time in this movie. This is the fifth time when Craig will be seen playing the role.
No Time to Die Release date, trailer, and other updates
The film was originally supposed to release in April 2022. But, due to the outbreak of coronavirus around the world, the release was postponed. The latest announcement from the makers about the release date says that the movie will premiere on 12 November 2022 in the UK. In the US, the movie is scheduled to release on 25 November.
The announcement about the film had been made back in 2016. By 2019, the whole team was fixed. Also, in August 2019, the final title of the film was announced to be No Time to Die. You can watch the trailer of the movie below.
WARNING: Spoilers Ahead!
Ever since some major spoilers surfaced all over the internet, the fans of the film series and the actor Daniel Craig have gone very excited about the film. Firstly, some cast and location details have been leaked. The movie will have Léa Seydoux, Lashana Lynch, and Madeleine Swann in the star cast. This was revealed when they were spotted shooting in Italy.
Secondly, another child character named Mathilde has been revealed. Reportedly, this role will be played by a child actor named Lisa-Dorah Sonne. This information has proved to be very significant for the story of No Time to Die.
Predictions say that the character of Mathilde is possibly going to be the child clone of Madeleine created by Safin (Rami Malek's villain). Also, these scenes will reportedly occur towards the end of the film.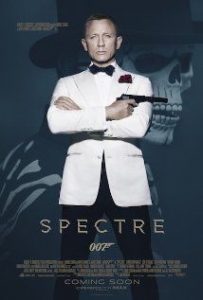 What does Daniel Craig have to say about No Time to Die?
In an interview, Craig said that this movie will sign off the role of James Bond in the best way possible. Daniel has played James Bond for over 10 years. This time, all the things which were left to be added to the character will be added in the best manner.
It would be amazing to see him play James Bond again and witness how the role gets a sign-off!