Giving your office a revamp can be fraught with problems. There are a lot of design choices that you need to make, be able to justify, and then be able to afford. After all remodeling a whole corporate office isn't cheap. You also need to decide what you are doing with all of your old furniture and desks, as that can be a real headache too.
This is a difficult process that needs a team effort, as well as risk assessments and changes of equipment. You need to know what will be perfect for your employees – as it is their workspace that you are going to be changing. This can be something that you might find particularly difficult to decide, negotiate, and pull off, so here are things you can do to help the process go a whole lot more smoothly, and some services that might help you along the way.
Get your hands on a Range of Furniture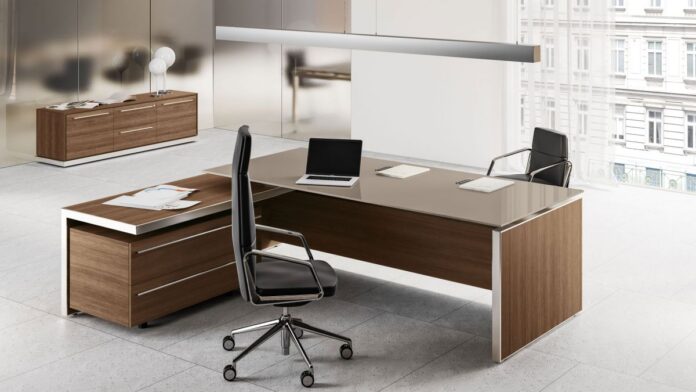 You will need to ensure you are getting your hands on the range of furniture that goes in with the rest of your business. You want your office to be a reflection of your business, after all. This can be a sleek, modern look for an IT company or a chic, retro look for a business that is more design based. You'll want something that focuses on your employees and allows them to relax and work the best way that suits them. This can be hard to define, so here is a list of furniture that you might like to include:
Picnic tables,
Standing desks,
Sofas,
Armchairs,
Custom-made storage cupboards,
Ergonomic chairs,
Cubby holes
Lockable storage and filing cabinets, and
Bean bags or comfortable chairs for sitting on.
Perhaps let your employees decide on the finer points from there, as long as they are within budget.
Sorting out your old Furniture and Equipment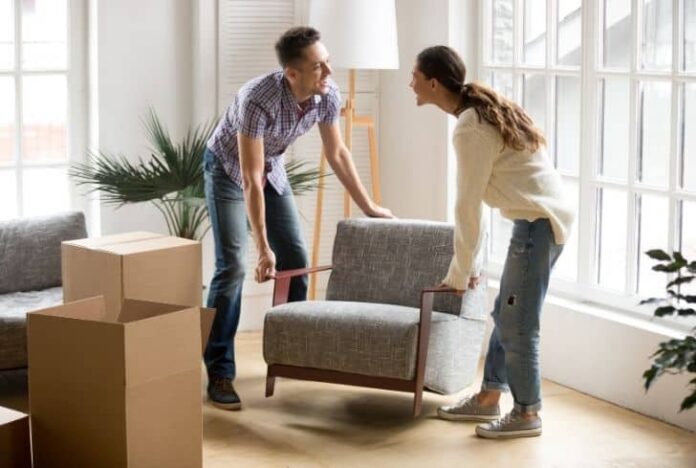 As well as bringing in new furniture, you will also need to sort out your old furniture and equipment. You want to give your company a new look, but at the same time, some of your existing furniture and equipment might still be good for use, and you don't want it going to scrap.
The logical step here is to sell it on. All extra funds you might have from selling your older furniture and equipment can be put towards your new office, which is a great bonus if the choices you have made for new items don't quite match your budget.
There is no shortage of platforms you can use to sell these items, but you might be wondering how to get your old furniture to its new owners once you have sold it. It would be a good idea to look on a specialist site like Shiply for furniture shipping to help you move your old furniture and equipment elsewhere. They have specialists who can move your electronics, wooden furniture, and whatever else you might be selling to its new home. You should find them competitively priced, so it may help you save money overall, which means more money in the refurb budget.
Interior Design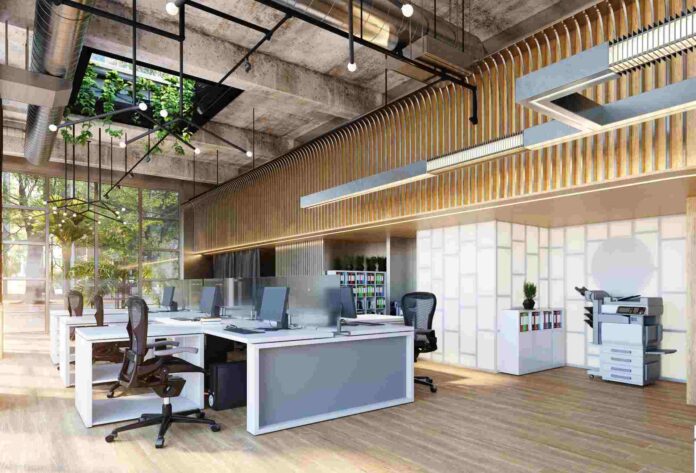 This was touched on earlier, but to go into more detail, interior design is vitally important when it comes to bringing more of your company values into the workplace, and it can help you to look after your employees as well. This can be crucial to employee morale, comfort, and employee retention numbers, which should all be hugely important to your company. This can be stressful, but you need to sit down and work it out. You want an area that inspires but is not distracting for a positive working environment. So you need to build a space that encourages focus by using.
Air conditioning
Neutral colors,
Company branding,
Whiteboards and presentation areas,
Space between each desk for employees to move,
Areas of lowered noise and foot traffic,
Printers in convenient places,
Meeting rooms,
Separate eating and drinking areas,
Break rooms,
Plants, and
Purpose-built independent and collaborative working areas.
These things, coupled with the furniture above, are practical and will give your employees the space they need to thrive individually and as a team.
Your equipment
This is also crucial to your business. You need to think about your equipment and how you are going to make it even better. Here are some examples of some equipment you might like to include:
Printers with inbuilt scanners to save on space,
Wide screen monitors or dual monitors to build more efficiency when working,
An instant boil tap for more efficiency in the break room and help people get back to work faster when preparing hot beverages,
A coffee machine to help with convenience
A meeting room AV to aid with virtual meetings when hybrid working
Hybrid Working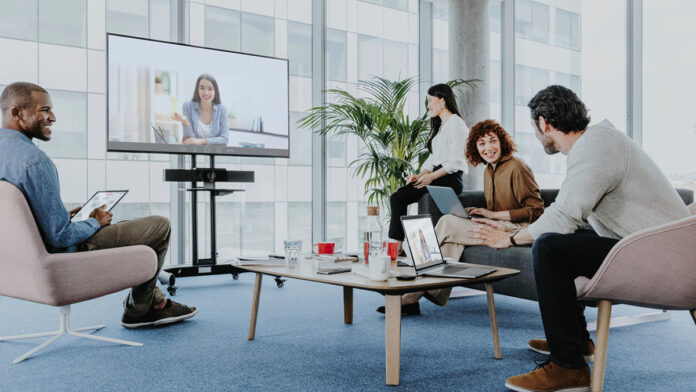 Hybrid working will greatly impact your work patterns. This means that you might not require desktops if everyone is working from laptops, and you might not require laptops if everyone is working in the office. Knowing what is best for your company and your employees is a good way to make a decision, but it helps to have both desktops and laptops available to help the comfort of your employees, which is critical to the smooth running of your company.
A few final thoughts
Designing an office for a business to thrive is challenging as you have so many different things to take into account. This can have a huge impact on your yearly budget and it can be really difficult to make the right decision and justify it. You need to consider factors like hybrid working, equipment, your new furniture, how you are going to get rid of your old furniture if you no longer want it, and how to tie it all together with your business's values. It can be a huge task to take on, and if you have to discuss it with a team, you need to make sure that you come up with something that everyone will like – which could be the biggest problem of all.