Relocating or moving an old office to a new place is challenging for any company. But it can be a success or a sign of growth for a business. It requires patience and dedication to move everything from one place to another. But surprisingly, it can be fun if you include staff members.
There can be numerous adjustments that a person has to make to bring back comfort. Once you are done with the relocating task, you can work peacefully in a new place. As a company owner, you must be patient in dealing with stress. You should know how to motivate others to help you.
In the following write-up, we will discuss various ways to make office moving tasks easier and more fun. If you have decided to move your office to a new place, the following tips will help you establish your new office area efficiently. Consider all the tips and move to a new place with fun.
1. Relocation Discussion with the Staff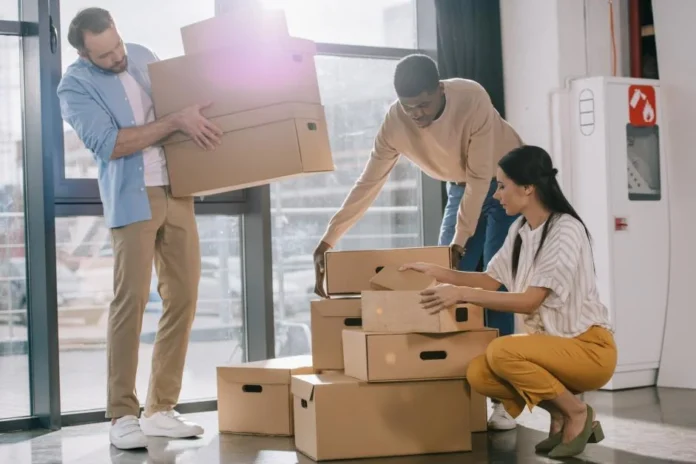 As a company owner, if you have decided to relocate your office, you must discuss everything with the staff. You must share all the business goals and how your business is growing. If you desire to run and expand your company successfully, you must take the staff members on your side.
Once it starts, it is necessary to share the details of the workforce joining the new office. There must be enough time to prepare, adjust, and move to another place. In a relocation discussion, considering their concerns, you must convince the staff to move to a new place. You must prepare them for relocation by motivating them.
2. Hire a Moving Company
You can hire a moving organization to relocate your office like your home. Instead of doing the moving job yourself or with your employees, you can hire an agency to do that job for you. It can easily help you save your energy as well as time. There are many vital items in an office that one cannot afford to leave.
Without missing anything, it is necessary to pack all the things safely and move them to a new place. You can contact any company like Easy Peasy Removals and get a quote for moving the office. Within a few days, you will get everything in a new office. You do not have to order or explain anything to professional movers because they know their job very well.
3. Eliminate Unwanted Items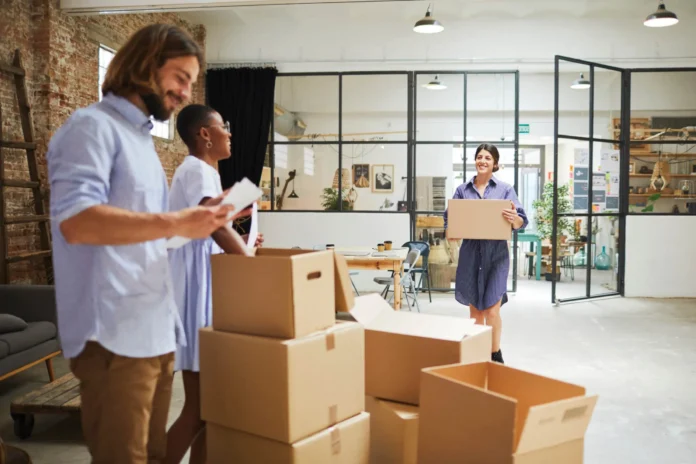 There must be many things that you do not want in your new office. You can eliminate them by donating or destroying them. When it comes to old data that is of no use, you must destroy it so that no one can access it.
But when you do not want old furniture, you can give them to your employees or donate them to any organization that needs them. Disposing of things will help eliminate unnecessary items, and there will be no stress of moving them to a new place. Any machine or furniture in good condition can be easily sold to charities.
4. Motivate the Staff to Involve in the Moving Process
It is not easy to leave an old place and shift to a new one. Even if you are hiring professional movers, you still need the help of your staff. The movers can pack things and leave them at their destination. But you can ask your staff to organize them and keep tracking all the stuff.
It is necessary to motivate and include them in the entire moving process. They can pack their desk items and organize them in the newly assigned place. Overall, they can assist you in many things, so you must initiate them to stay active in the entire relocating process.
5. Ask the Staff About their Requirements in New Workplace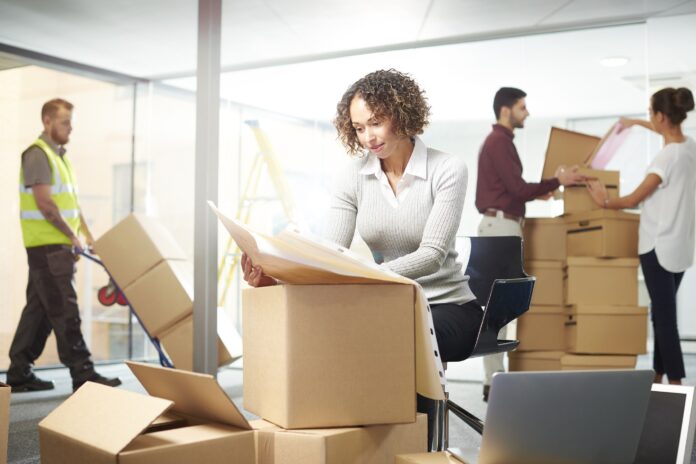 Your staff members must expect various things when they agree to shift to a new place for your company. As an owner, you must ask them about their requirements in the new workplace. This way, you can determine the changes they want in the company rules.
Moving from one place to another is not easy for employees, so you must take care of their requirements. You should respect and try to fulfill their demands to let them survive longer in your company. If you are relocating, you must have a bigger office space. You can add an indoor game setup for fun and entertainment for your employees.
6. Provide Snacks
The company staff always work hard while relocating from one place to another. You must respect their efforts by providing snacks and necessary items to them. If they work hard to pack and organize things, they deserve to be well-fed.
If you keep them hungry, you cannot expect them to put effort and helping your company in the shifting process. You must arrange a snack station where you provide all the types of snacks and beverages. Providing all such facilities to all your employees will help your company properly in the relocation process.
7. Celebrate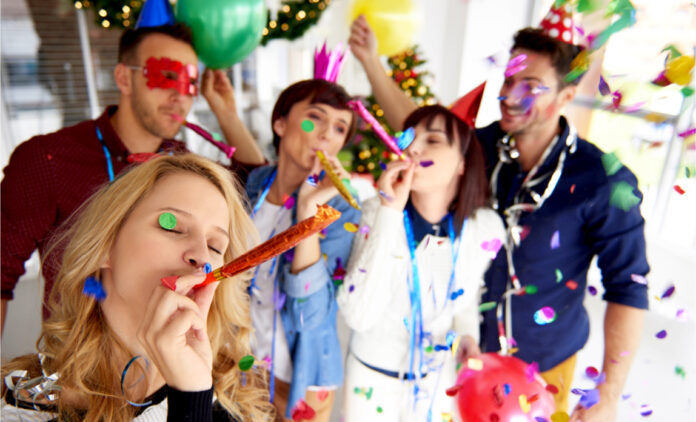 It is a significant move for a company to relocate, and at the same time, it is an achievement too. You must celebrate this decision with the staff and motivate them to join a new venture of your organization. You can organize a small party for the staff and provide tasty snacks to all the members.
In return, you can also give anything to the staff that leaves a good impression on them. It is essential to show gratitude towards the staff members and thank them for the company's success.
The Bottom Line
For easy and fun office moving, you must follow all the tips mentioned. Without any help from the staff, your company cannot grow; hence, you have to be thankful to them. You must motivate them to contribute to the moving process. You must take care of the staff so that they can take care of your company.