Poker is one of the most popular casino games out there. It is also the version that has been around the longest, and since it was invented it has continued to grow in popularity.
It is amongst some of the most popular casino games out there, check any casino, land-based, or online like Fanduel.com, and you will find it. So, you want to play?
Let's get you started.
There are some facts that have been included to help structure the game since its inception. It is easy to learn, and play. Thankfully, unlike quite a few casino games out there it is not just based on luck alone, there is an element of skill that is required to play this game.
Skill is needed in the selection of your cards, and in how you play your hand. It is not just an easy game to play, but it is also great fun too. Its ease has made it one of the most popular table games, not only at casinos, but also at social gatherings!
Having some drinks with some friends? Practice your technique!
So, what is there to learn? Let's start with the basics.
The Basics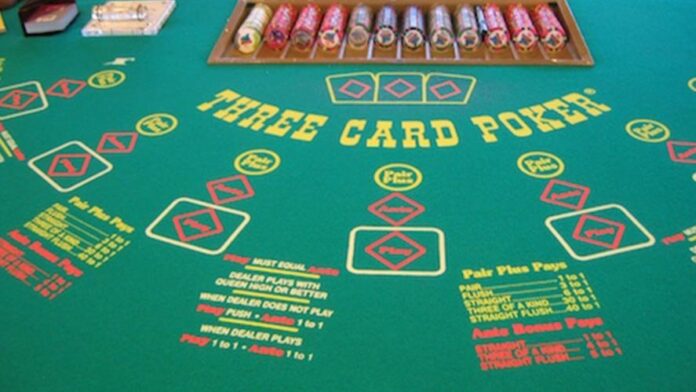 This version was invented in 1994, and it is probably the most popular played in casinos. It is not played against other players, instead, you will play against a dealer, and you only need to consider what your cards are, and the house's cards.
So, what are the basics?
Well, with strategy you make a bet or an ante. The dealer will also give each player and themselves 3 cards, their cards will be face down, and only you can see yours.
If you make an ante bet then you will have to raise or fold. If you fold you forfeit your wager, but if you raise then you need to make an additional bet that is equal to your original one.
Then the dealer will turn over their cards, they will require a queen-high, or something better in order to qualify, if they do not, you will win even money on your bet.
If they do qualify, then your hand will be compared to the dealers, whoever has the best hand will win. If yours is better then you will win even money, if the dealer has a better hand, you will lose your bets.
If you and the dealer tie, then your bets will be pushed.
In the case that you have a straight or something better, you will receive a bonus on your ante, regardless of whatever the dealer has.
3 card poker actually has a fairly low house edge, usually sitting around 3.3% if you play well, but it can increase if you have a poor strategy.
With 3 card poker, your best bet is to not play a bonus call without being vigilant. If you bet the Pairplus then you will increase the house edge by more than 2%, so ignore when you could've won more with Pairplus, and just play to lower the house's edge against you.
The Rules
Let's consider the rules. First, the bets.
If you play an ante bet you are playing against the dealer, and trying to get the better hand.
If you play Pairplus, you are aiming to make a hand of a pair or more with yours, and the dealer's hand is pointless.
Then, the dealing.
Your cards are dealt face-down, and to the dealer. It is like blackjack in how you are only trying to beat the dealer, no one else.
What about playing?
If you choose to fold, then the casino takes your bets. But, if you keep playing you must place a 'play' bet which must be equal to or more than your initial bet. Usually this is one after you have arranged your hand and have placed them in the 'play' area.
Finally, how do you deal with winning and payouts?
Remember, wins depend on if you or the banker has the better hand.
If they have a high-J or worse, the house hand is not able to be played, and everyone who still has a hand will win an amount equal to the 'ante' bet, but your 'play' bet will be pushed.
If the dealer has a and better than yours, but they did not qualify, you will still win the ante back equal. Your 'play' bet will be pushed, and you will be able to recollect it after your hand.
However, if the dealer's hand contains a Q card, or more, their hand is to be played and will be compared to yours. If your hand is better, you win an equal amount to play and ante bets.
Strategy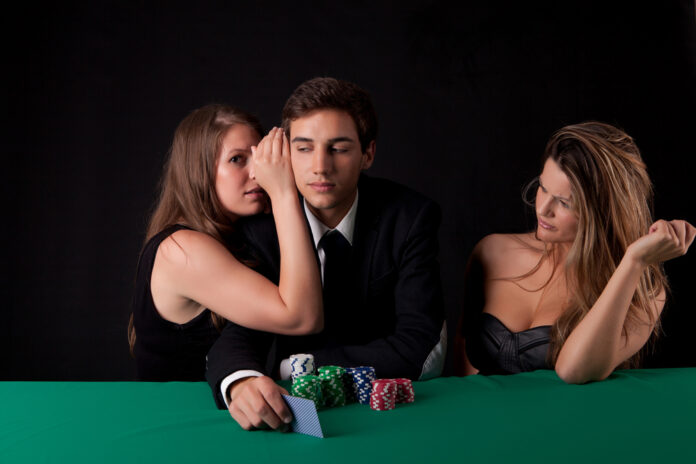 The best strategy for 2-card poker is a simple one. You should play every hand that is a Queen-Six-Four or more, and anything less should be folded.
The house will always have an edge against you, however, the edges for Pairplus and ante are different, and it will vary from casino to casino.
There is little else to it. Just remember Q-6-4 and you are golden!
Playing Online
Since 3-card poker is traditionally a live table game, some will have virtual tables or live stream games that will give you an online experience. If you have an online casino that you favor, see if they have a 3-card poker set up that is available to you.
Whether you plan on playing for real money or not, a platform such as MobilityWare ensures you are of legal age and live in a state that allows real money poker. Take a look at our list of the best online poker rooms in India and follow our guide for some unadulterated fun.
Played with a 52-card deck and poker chipset, poker is a game of both strategy and skill. Texas Hold 'Em and Omaha are two of the most popular poker variants. In most variants of poker, there are between two and ten players. Playing card games online, such as Freecell, Solitaire, Rummy, etc., is similar to playing poker.
A Final Word
It is worth noting that every casino is different, not every casino will have the exact same rules, some will have their own rules alongside the traditional rules.
Thus, it is worthwhile always checking out the rules of your casino before you play so you know exactly what you are getting yourself into before you play.
Different casinos will also have different house edges, in America, the house edge for 3-card poker is notoriously higher than that of European games of 3-card poker.
Always check before you play.