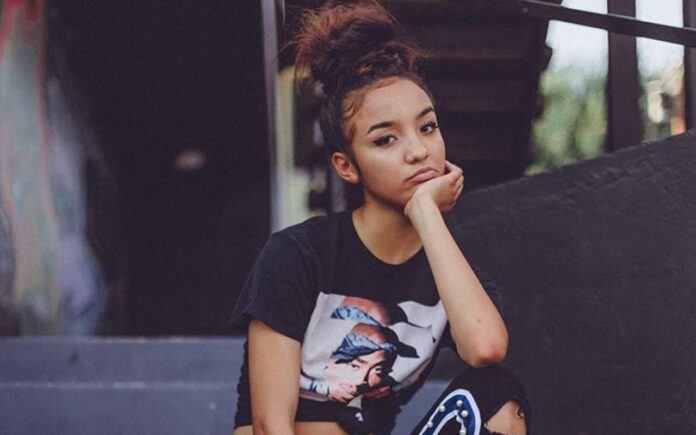 Alexis Alijai Lynch, Aka. Rapper Lexii Alijai has died at the age of 21. Her family had confirmed this news on facebook. The cause of death is not yet confirmed.
"They say don't question God, but damn why you baby," LaMycha Jett, who identified herself as a family member, wrote. "This thing called life is crazy as hell. My heart is broken; the tears won't stop. I'm trying to hold it together… I love you more then you'll ever know. I can't focus. I can't concentrate, I'm numb."
"Rest easy baby… You gained your beautiful wings. Please keep our family in your prayers."
Alijai's cousin Raeisah Clark, termed her as  "a real legend". "If you know her or heard her music you'd feel chills. Rest in paradise you'll never be forgotten. I'm so lost for words… my beautiful cousin with so much talent & unique soul," she posted.
Two albums were released by Alijai during her career as a rapper which are Joseph's Coat in 2015 and Growing Pains in 2017.
"I'm so sick. I'm so angry. I'm confused and my heart is broken. I don't know why this happened. I don't know what you've ever done but be brilliant, kind, strong, gentle, compassionate," Kehlani said.
"You got my heart on the floor right now Lex. You were such a star to me because every word you spoke was true. Every word you wrote was honest. You asked questions with wide eyes, you laughed and covered your mouth cuz you was always so shy even tho everyone who ever seen you said you was so damn gorgeous."
"You was supposed to go take over the world Lex. You was supposed take home the trophies and hang the plaques up. I won't forget the late night drives or the hotel nights I won't forget u playing in my makeup I won't forget a thing. Why it had to be like this. I love you sis. so much. huggin yo family."
Many other celebrities and fans mourned the death of the young rapper.
Rest in heaven Lexii. You were so sweet and kind to me. I'm so sorry angel.

— Ari Lennox (@AriLennox) 2 January 2023
Lexii … my God man …

— Wale (@Wale) 1 January 2023
This is hard to comprehend. So young, talented, humble, and gracious. I was positive it was only a matter of time before the world celebrated your talent and your character. RIP Lexii ?? pic.twitter.com/7q5x6AcG5U

— Bas (@Bas) 2 January 2023
a sweet soul, gone way too soon, rest in paradise lexii ❤️

— Ella Mai (@ellamai) 2 January 2023
I'm absolutely heartbroken and still in shock over the passing of Lexii Alijai Truly one of the most talented, most compassionate destined for greatness young artists I've ever had the pleasure of listening too. May you rest among the stars. ?? pic.twitter.com/anaWOS8ZBo

— Spaceodditykelly (@spaceodditykel) 1 January 2023