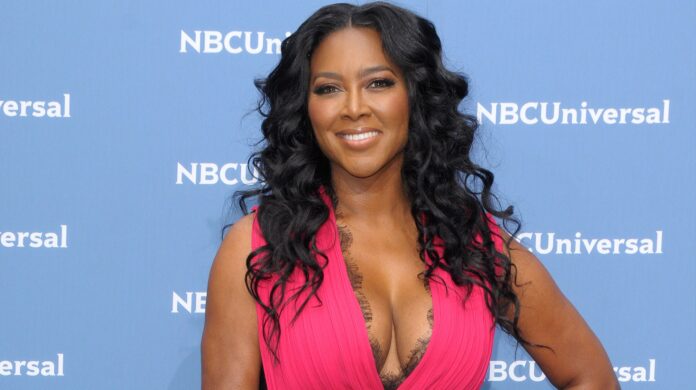 Kenya Moore is an American actress, model, producer, author, television personality, and entrepreneur. At the age of 50, she is ruling over many hearts not only with her beauty but also her things, which she used to give to her audience.
Real Housewives of Atlanta's fam Kenya Moore has recently uploaded her picture with her grandmother and put a caption that shows how much she loves the time and days from her Pageant.
Kenya Moore, Black women, have won all significant crowns in the pageant world!
She had also posted a photo on Instagram with the caption as "History was made last night. For the first time in history, the titleholders of the most prestigious beauty pageants in the world are all BLACK WOMEN."
Recently Kenya went for a dinner date with her husband along with four more people Cynthia Bailey and Mike – a newly engaged couple, Kandi Burruss and Todd Tucker. Of course, we can think that on the table there were many gossips are going on. In which during the conversation, there was a topic popped up. A topic about Kenya's secret marriage. During that conversation, Kenya talk about Marc that he is a very romantic and happy person. She also talked about her sunny days.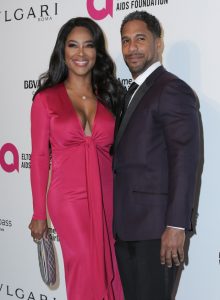 In which she added that marriage with Marc is the second-best moment of her life, which makes everyone shocked. Everyone on the table even Marc also was shocked and asked her about her best moment of life.
Many fans had this question in their mind, and they ask her via social media too. A fan tweeted, "@Kandi is saying what we're all thinking; Kenya giving birth to her child wasn't one of the two happiest days of her life? Winning Miss USA was number 1 A damn pageant title was more important than the husband & child she says she's always wanted? #MisplacedPriorities #RHOA".
There are many comments and replies like this for Kenya. We are waiting for her more gossips about her priorities.