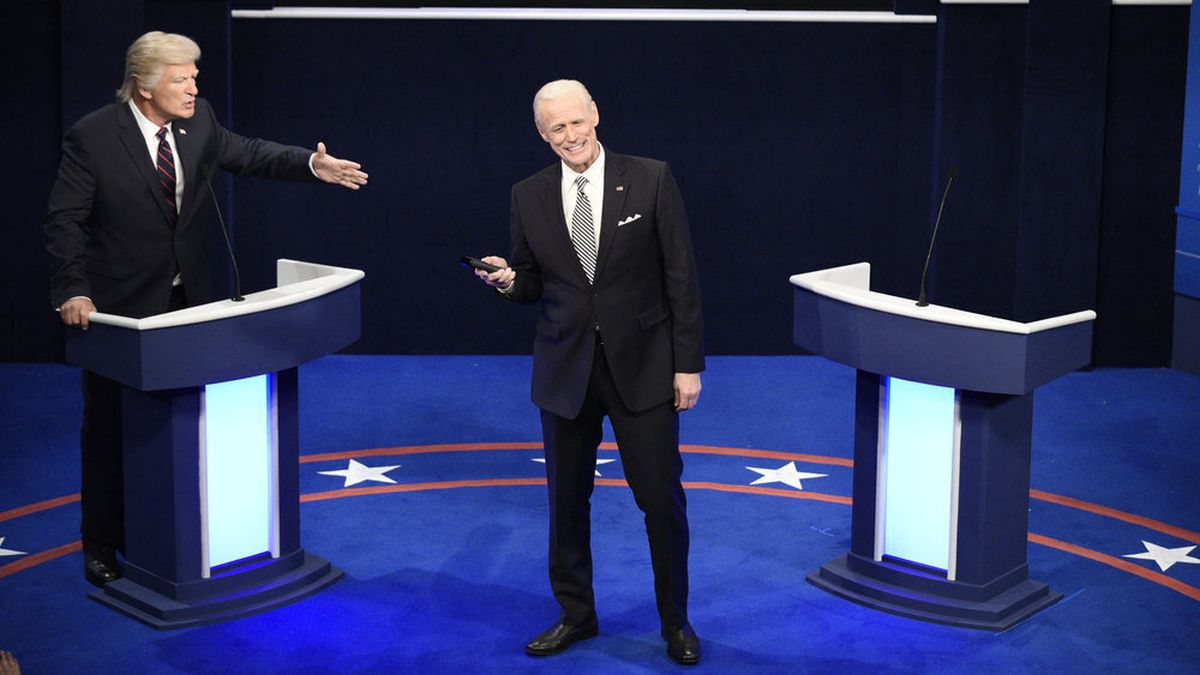 SNL Premiere: Saturday Night Live tricked this week's fierce presidential debate as NBC's comedy. And variety show returned for its 46th season. Alec Baldwin reprised his performance as President Trump, and Jim Carrey debuting as Joe Biden.
In summary, Biden gets meditation direction from Harry Styles to keep his anger in check. Trump steamrolls over an incompetent Chris Wallace, and Kamala Harris preaches both candidates as if they were children.  
The chilly open begins with a storyteller introducing the debate. And saying: 'We thought it was important to see it again. And as it might be the only official debate.' 'And it was entertaining to watch – as long as you don't reside in America,' the narrator continued.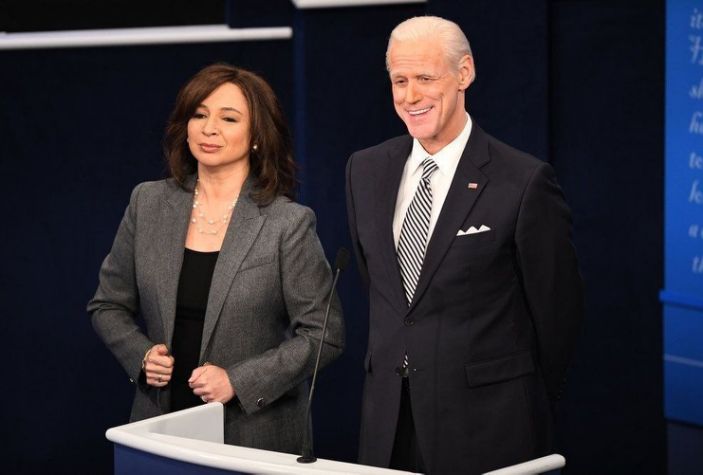 What Chris Wallace wants to say on this debate in SNL Premiere:
The stiff open begins with Chris Wallace, the Fox News reporter played by Beck Bennett And saying: 'I believe I'm going to do a great job tonight.'
Wallace widely probe for not taking control of the debate in real life. And which worsened into a shouting match between the petitioners. And as they frequently crashed each other.
When Wallace asks Trump to keep quiet, he responds: 'Tell that to my Adderall, Chris.
'Now, let's get this program on the road and off the bars.'
When Wallace asked Trump if he took a coronavirus test, he 'promised to take in advance.' The president answers: 'Absolutely. Scout's honor.'
In actual life, Wallace said that there was no evidence beforehand that Trump tested negative for COVID-19. And it said before the discussion and that an 'honor system' was in place considering that the president was not sick. 
Trump is currently in Walter Reed Medical Center in Bethesda, Maryland, receiving treatment for COVID-19. As he comeback after traveling to Cleveland for Tuesday's contest. 
In the sketch, Wallace tries to interject Biden, but Trump keeps meddling by jeering and laughing at Delaware. And Biden's hometown state, as 'not even a real state.'
Also read, Inside Out LGBTQ Film Festival: Juried Winners Revealed; Know All About…