The romance comedy series, 'My Teen Romantic Comedy SNAFU Climax' portraying the dream couples, is about to cancel the main event. The anime's Episode 4 'By Chance, Yui Yuigahama thinks of the future' gambles everything we have expected for the main event 'prom' and risks the relationship of the shipping couple.
The anime is a 3rd installment, based on the Japanese light novel written by Wataru Watari. And the focuses on the love life of a pessimistic, close-minded teen named Hachiman Hikigaya, where his teacher forces him to join the school's service club. Club offers help to those in need, and there conflict with their own beliefs and get along with his awkward and complicated love life.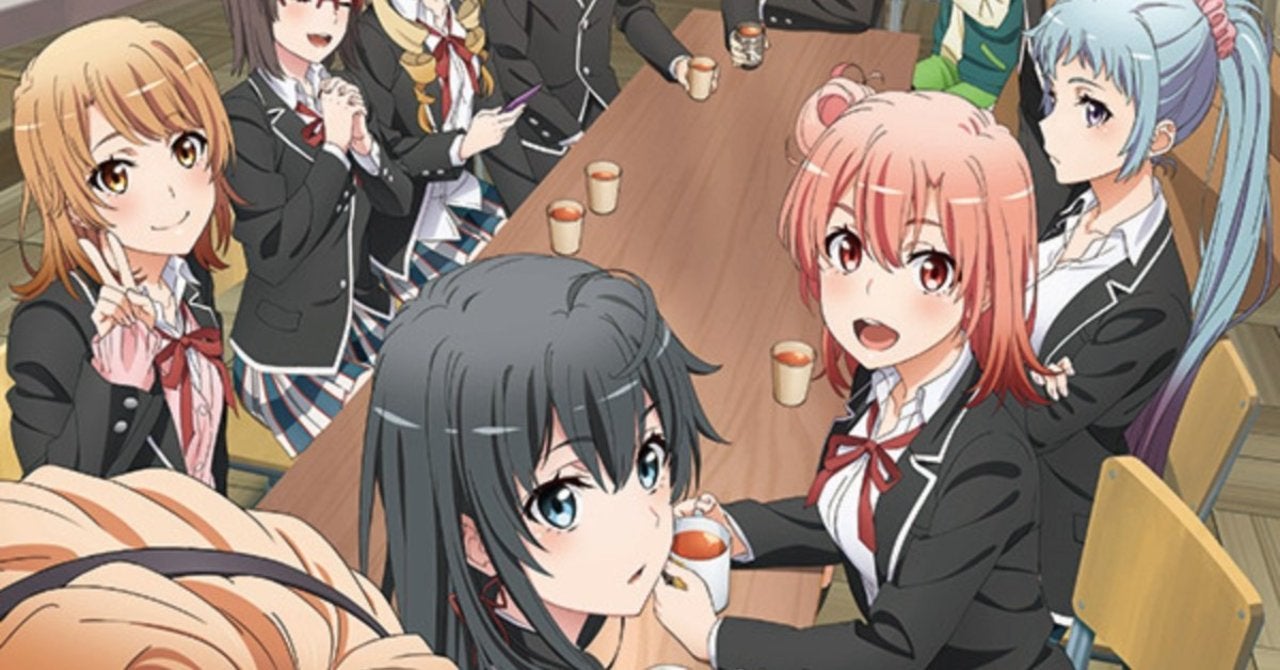 About the episode:
In season 3, the Iroha and Service club succeeded in making arrangements for the prom event. While Hachiman is starting to plan the event, Yukino kindly asks Yui and Hachiman, to let her work independently.
For the congratulatory for Komachi, Hachiman asks Yui to join her. While on the way home, Hachiman decides to get MAX coffee, Yui decides to take a surprise selfie of both of them. She asks to stop by at her home while chatting about childhood dreams.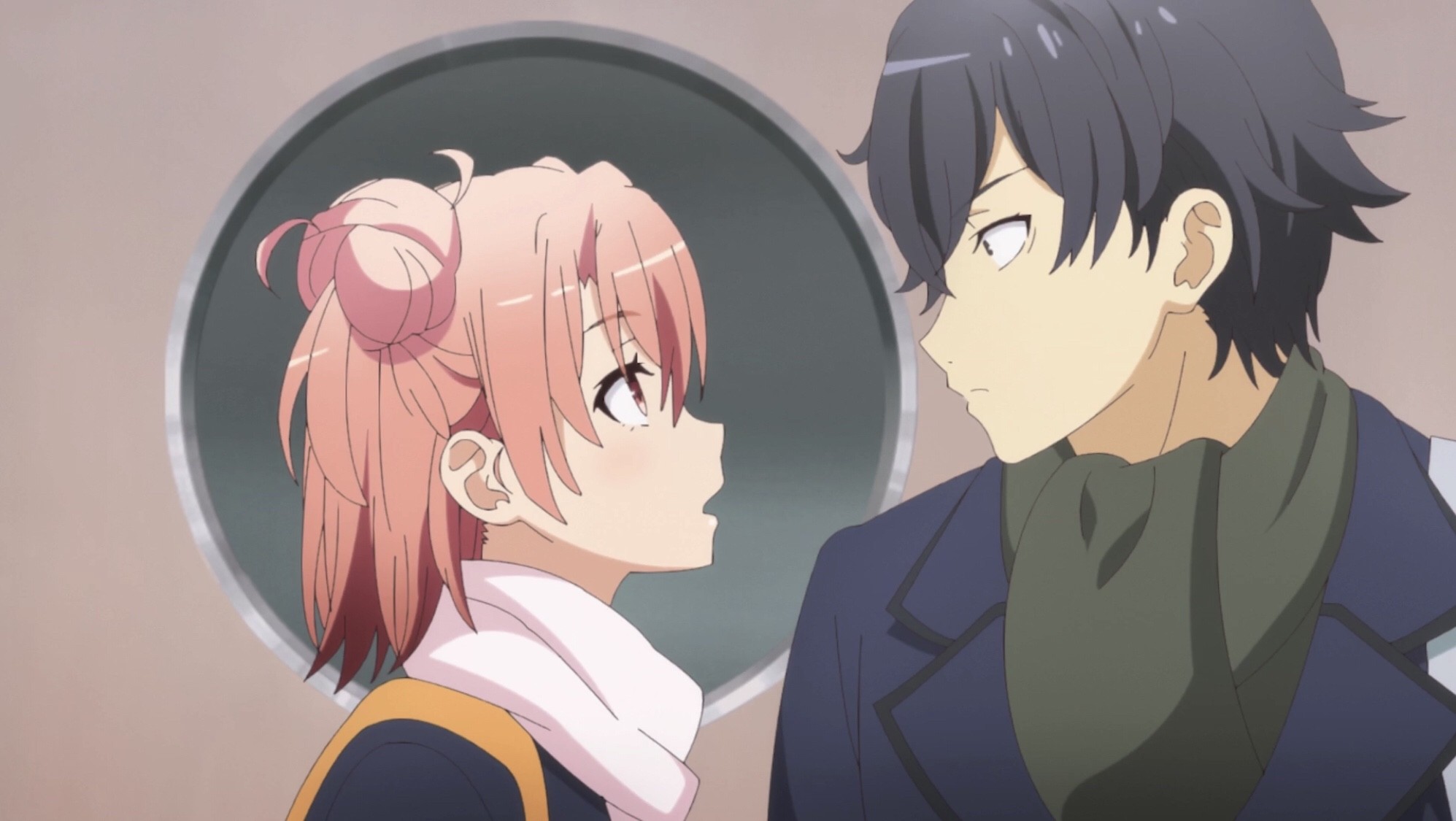 On the other day, they saw Yukino with her mother and Haruno. The meeting was about discussing the 'prom' to make it safe and successful by taking the parents' concerns. As they left, Shizuka, the teacher, told off guarded to students that she will be going this year. Group immediately decides to take action, but Yukino affirms and asks them not to help her.
Leaving there, Hachiman and Yui, give a thought about where to bake the cake for Kochiman. Yui suggest to make one at her house, as she asked for it from her mother. As they were on the way, Iroha messaged Yui about the prom to cancel. Hachiman immediately calls Shizuka and asks her to help in the concern. He mentions that he has promised Yukino to help her.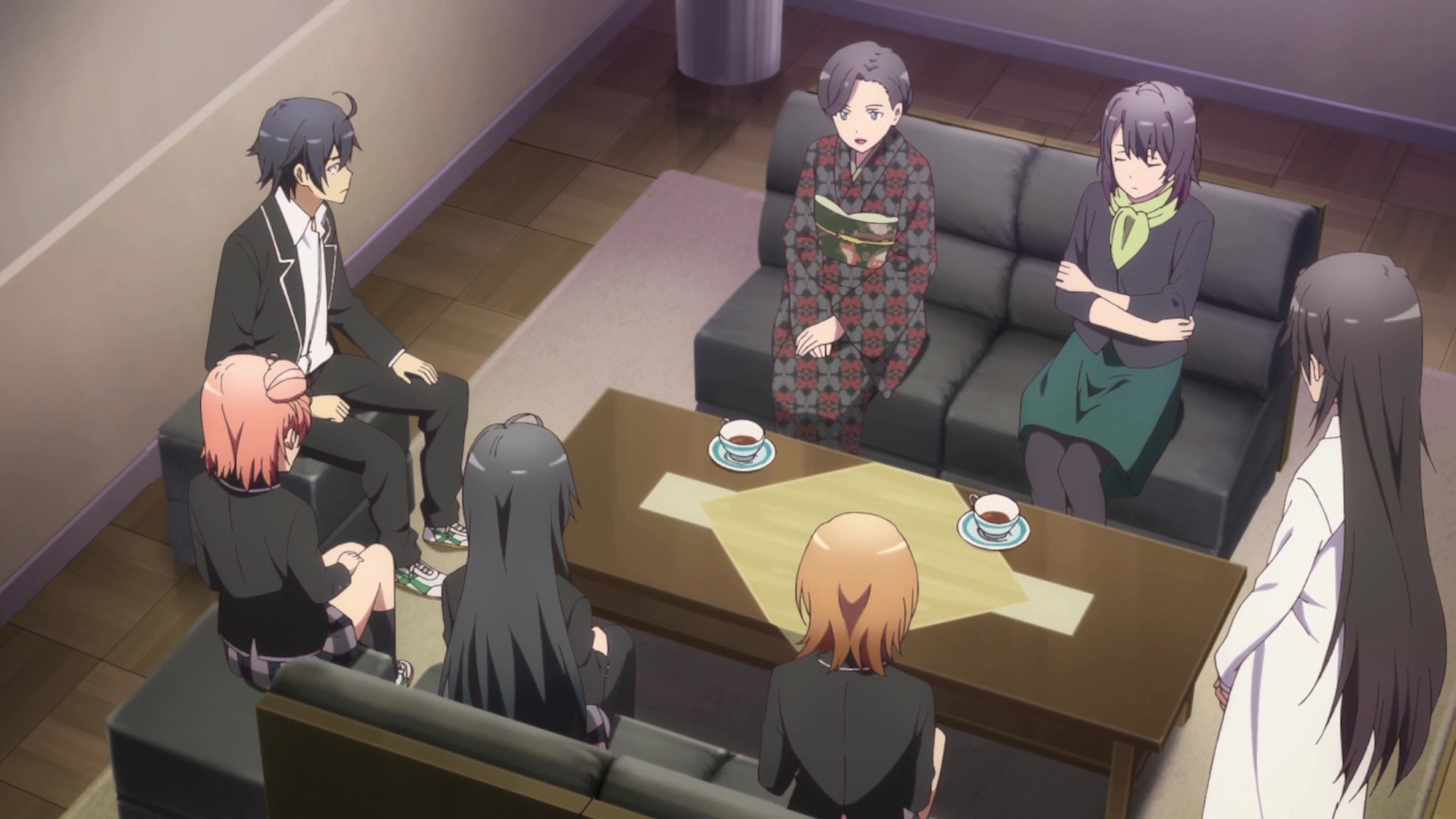 As Hachiman hangs up the phone, he notices Yui crying, which she terms as tears of relief. As Hachiman leaves for school, Yui tries to hide herself to cry. By seeing the photo of him and Yukino, she grieves her thoughts of being with Hachiman. The episode ends with Yui regretting if she had cried longer, she would help her instead of Yukino.
The

Teen Romantic Comedy SNAFU

climax:
My Teen Romantic Comedy SNAFU Climax has kept Yui as she was from the start, hiding her feeling while Yukino opened herself up and let know of the problems. As for the relationship's concern, Yui should know about the bond between Hachiman and Yukino as she couldn't have a bond as they have. As the anime is giving us the dynamics of the Service club, the characters have developed much.
Click here to watch on Crunchyroll
Also read:
Supernatural Cast's interesting discussion on 'Carry On My Wayward Son'.