My Teen Romantic Comedy is a Japanese Anime which has had two successful seasons. Although the show debuted only in 2013, it has created a good buzz. Fans of the show are piling up since the end of season 2. All of them have the same question. "WHEN DOES SEASON THREE RELEASE?"
In this article, we'll find out about the third instalment and some key details. However, it's important to emphasize how crucial the plotlines have been for the popularity.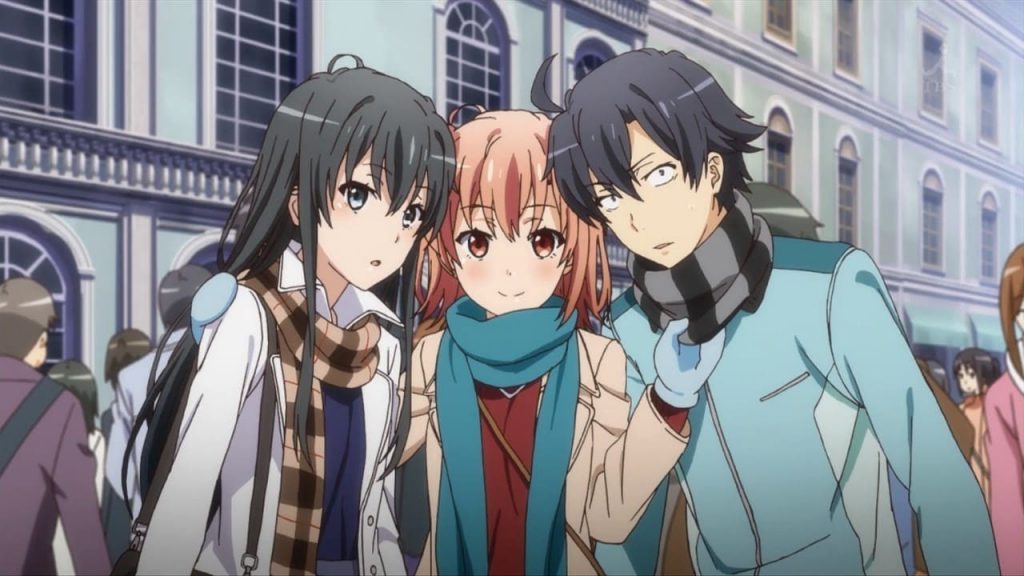 When does My Teen Romantic Comedy Season 3 come out?
The show has already run half of its course in the Japanese version. Meanwhile, the English dubbed version hasn't released yet.
Although, that is going to change very soon. Sentai Filmworks has confirmed that the English speaking audience will have their hands on the show.
The Third instalment with English dubbing will release on HIDIVE on August 20th, 2023. Unlike the past seasons, This time, Sentai has officially created the dubs.
Timings have not been revealed officially, but reliable reports suggest the release will be at 17:00 hrs UTC.
The series' storyline:-
The story follows Hikigaya Hachiman. A high school student who is like an outcast for all his peers. Fortunately, this doesn't bother him too much as he prefers to be alone and not socialize. But his seemingly "cool" life soon shatters into pieces as his teacher forces him to join a club which is supposed to help other people with there issues. Unfortunately, the same club also has the gorgeous and witty Yukino Yukinoshita. Soon comedy and trouble ensues.
The plot circles the club helping out on peoples' requests and solving their problems. Although the issues are not that complex, the way, the club solves the problem is. The comedy usually revolves around Hachiman and Yukino's witty dialogue and sarcasm.
The music and score were quite impressive as well. The soundtrack works well with the theme of the show. The opening theme, "Yukitoki", is a very funky track. The ending wasn't as brilliant and peppy but is adequate for a conclusion.
Check out more articles on TheNationRoar:-
The Bachelorette: This person will Host the Show after Chris Harrison Left!