Teyana Taylor, Iman Shumpert Blessed with a Baby Girl. Teyana Taylor is blessed with a daughter which makes her mother of two children. She gave birth to her second child in her home. The girl is named Rue Rose Shumpert.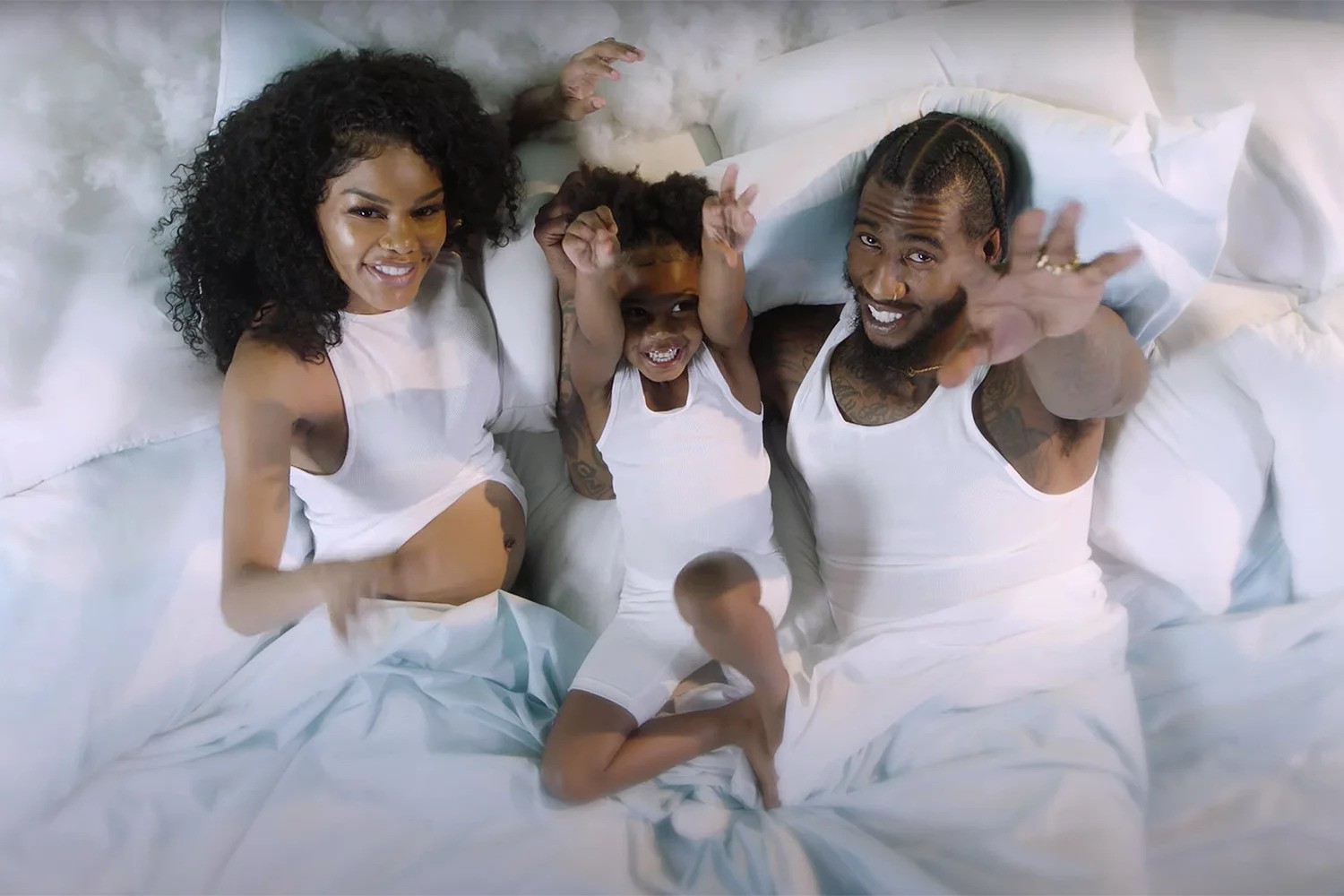 Teyana husband Iman Shumpert welcomed her second child with her wife on Sunday at 3:28 am. As a proud father, he confirms the news of her baby girl. 
Baby Rue Rose Shumpert was born in her family bathroom exactly like her elder sister Iman Tayla (aka Junie), who was born five years ago.
Teyana Taylor & Iman Shumpert Daughter Shower
The 30-year-old, basketball player announced the joyful news of their newborn baby girl on Instagram and Twitter by sharing a video.
Iman wrote, "At 3:28 am on Sept 6th 2023 Rue Rose ? decided that the baby shower thrown for her and mommy was too lit. She didn't make the party but she managed to make the next day her birthdate!!! Now…when we buy homes, we always find a bathroom with great energy… but not in a million years would you be able to tell me we'd deliver both of our daughters in a bathroom without the assistant of a hospital! Our newest edition entered the world in the water and came out looking around and ready to explore." 
He added, "A healthy child. A little sister. Another daughter. Black love wins….again. Welcome babygirl…we love you! ? @babyruerose."
While reposting her husband's post, Taylor shared another video of the baby girl.
"We love you Rue, welcome baby girl @babyruerose ???❤️," Taylor wrote.
The family celebrated Rue Rose's near birth the previous day in Atlanta. The baby shower event filled ballons and Shumpert, Taylor and their first daughter Junie. All dressed in Red.
"We're ready, and we're very excited," Taylor told PEOPLE. "Iman is super excited. Junie is ecstatic — I'm talking super ecstatic. Everybody is just excited. I can't wait. I've got three more months left until we meet our little princess." 
Taylor added, "What she did at the end of the video is Junie the whole time," she said. "She hogs the whole baby all the time. We were in bed and loving on one another, and she jumped on the both of us like, 'I'm here!' It's the cutest thing."
Read more, Simone Biles & Jonathan Owens: Everytime The Couple Made Everyone Go AWW