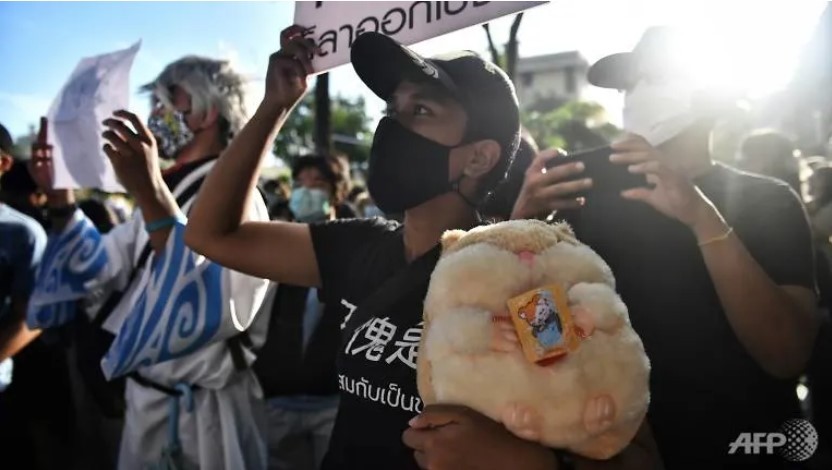 Thai Youths Resort To Subversive Anime: Anime has now become one of the popular and close to heart show. People of the World are very much aware of the Out of the box ideas, fantastic imagination of this franchise. Yet it is indeed that all animes are not so good and motivating, about animes from these decades are creating the magic in the people. This also proves an incident recently took place in Thailand.
In Thailand, hundreds of young protesters assembled on Sunday at Bangkok's Democracy Monument to call for the government's dissolution. The only medium of the assembly was Sporting animal ears and stuffed hamster toys. Thus shows the latest subversive appearance of creativity from the kingdom's nascent pro-democracy action.
What Happened in The Protest?
The protesters sang a chorus of the theme song for Hamtaro, a famous Japanese anime character. It is kind of like a sparkly-eyed hamster. But to signify their movement, they change the lyric and put with the chorus "dissolve the parliament."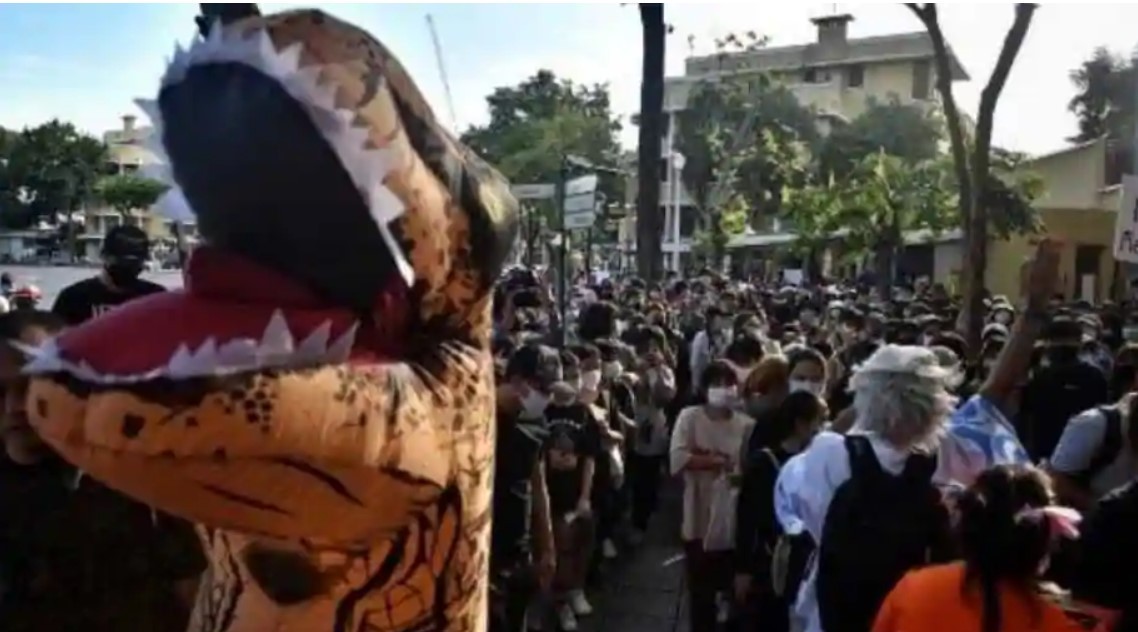 The demonstrators produced a different mood from a week ago. It was when the thousands of young, black-clad Thais shouted, burning anti-government rap songs at the monument. But the message endures the same. The boom-box wielding Thais started to trot around the memorial in a glaring symbolic attempt. It shows how the kingdom's politics fall.
What Is The demand of The  Younger Thais?
"I want a future where people can fight for democracy," said a 27-year-old lawyer. He also adds, "We need the freedom to fight because this government attacks everyone that is not on their side," before running to join his fellow protesters.
Coups and deadly street protests have long defined the kingdom's noisy political scene. Now it is in more major form. Due to the coronavirus epidemic, the economy got a freefalling structure. Thus, there is no recent appearance of a pro-democracy activist. This is mainly the primary reason that has stoked the anger of younger internet-savvy Thais.
Why Hamtaro Anime Joins the Protest?
The Hamtaro theme was chosen for its viral potential in other countries. Most notably, the jaunty chorus, "The most delicious thing is sunflower seeds" replaced to "The most delicious thing is the people's taxes." According to a university student, Jessie, "They should use our taxes to develop our country." She also adds, "We are scared, but for us, it is important to start speaking up about it. So we need to change right now."