The biggest advantage that life in a house has over apartment living is the fact that you also have a backyard. We say backyard, but it does not necessarily have to be behind the house. As long as you have a piece of land on your premises, it counts as a yard and is therefore perfect for spending time outside.
However, not all backyards are made the same as some people have very little area available to make themselves their dream garden. It is easy with large, open areas that dwarf the house itself in comparison since you can have a pool, a huge lawn, countless flowerbeds and trees. When it is a small backyard that can seemingly fit just a few things, it truly does get challenging.
Do not worry if this is your case, as a small backyard is still incomparably better than no backyard at all. There is still a lot that can be done to make it comfortable, relaxing, and peaceful. Your own little retreat from reality where nobody can bother you awaits, but you have to know what to do in order to transform it. A fence can be installed to provide you with a sense of privacy and security by keeping unwanted eyes out. Learn more about the type of fences you can install in your property.
In this article we talk about this exact topic, turning small backyards into relaxing areas straight out of tropical five-star resorts. Keep on reading to find out more.
Veranda for Protection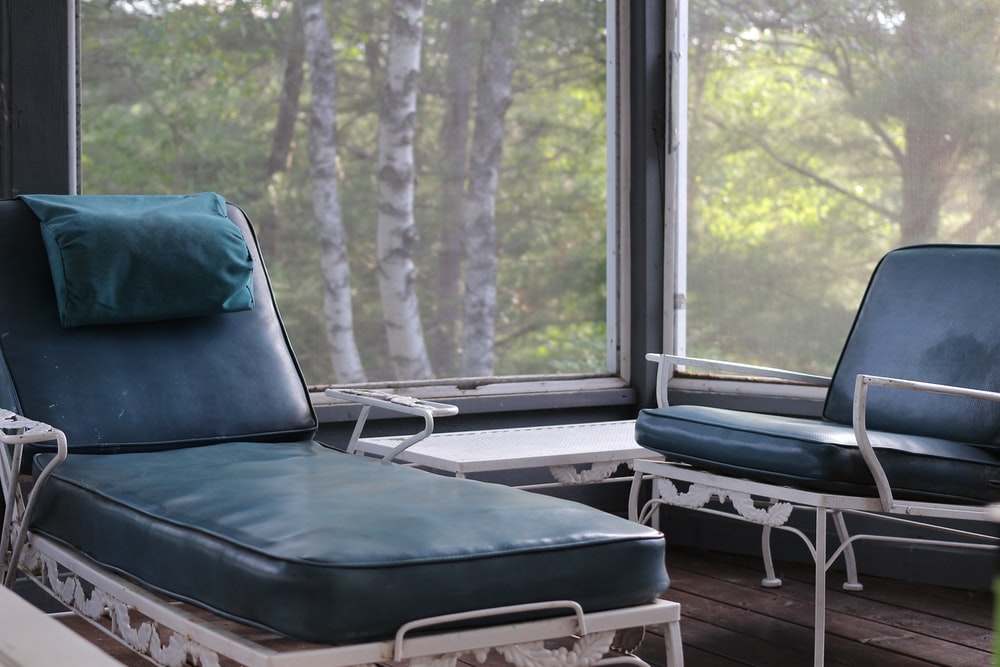 If there is a single advantage small yards have over larger ones, it is that they are much easier and cheaper to cover. You will want to protect yourself, and your belongings, from the elements. If you do not have any kind of roofing or walls, you risk not being able to use your yard for most of the year.
Only summers will be available for you and that would be a pity. To prevent this, start by investing in a veranda of your choice that will complement the rest of the home and the remaining parts of the backyard.
The metal beams and glass panels will be there to give you warmth and protection. When it is too warm, you can always slide them open and enjoy the great weather. It is a no-brainer to have a veranda if you are working with small yards, so make sure to check this site to learn more about them.
Soft and Warm Lighting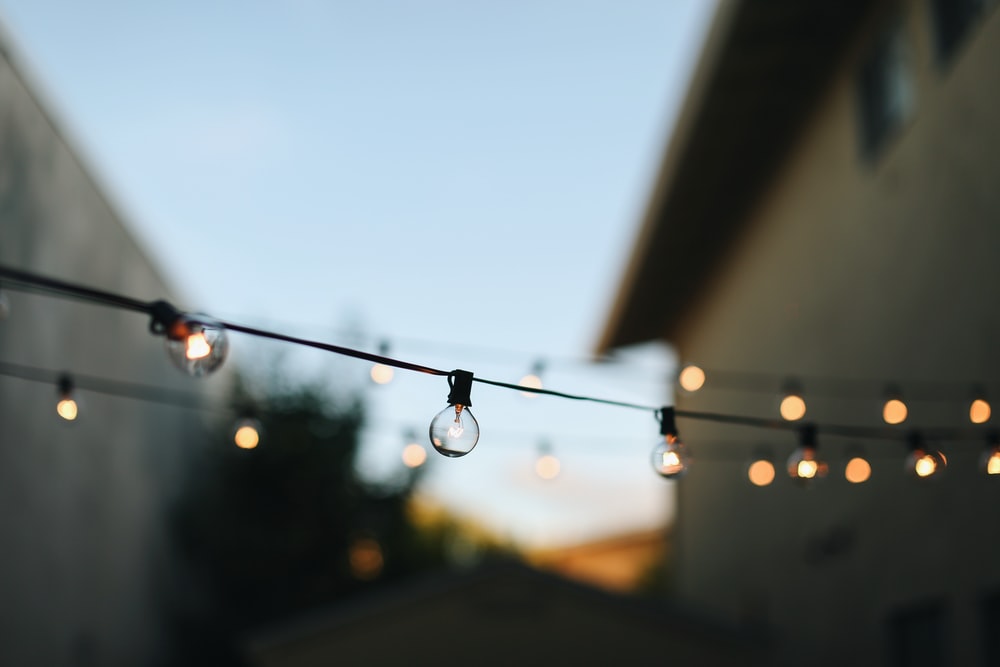 You have probably seen string lights turn even the most basic of places and rooms into well-lit, comfy places to spend evenings in. This is exactly what you should be aiming for in your backyard.
It does not have to be only string lights either. You can place lanterns in the corners or hang them around for a dreamy retreat look similar to what seaside resorts utilize for their around-the-pool areas. Tree spotlights, downcast wall lights, and even a small fire pit all are options worth your time and money.
Depending on what you can fit in you will surely have at least a few choices when it comes to light. Be creative and aim for a magical, picturesque evening ambience when doming up with the final look and it will surely turn out great.
Smart Seating Solutions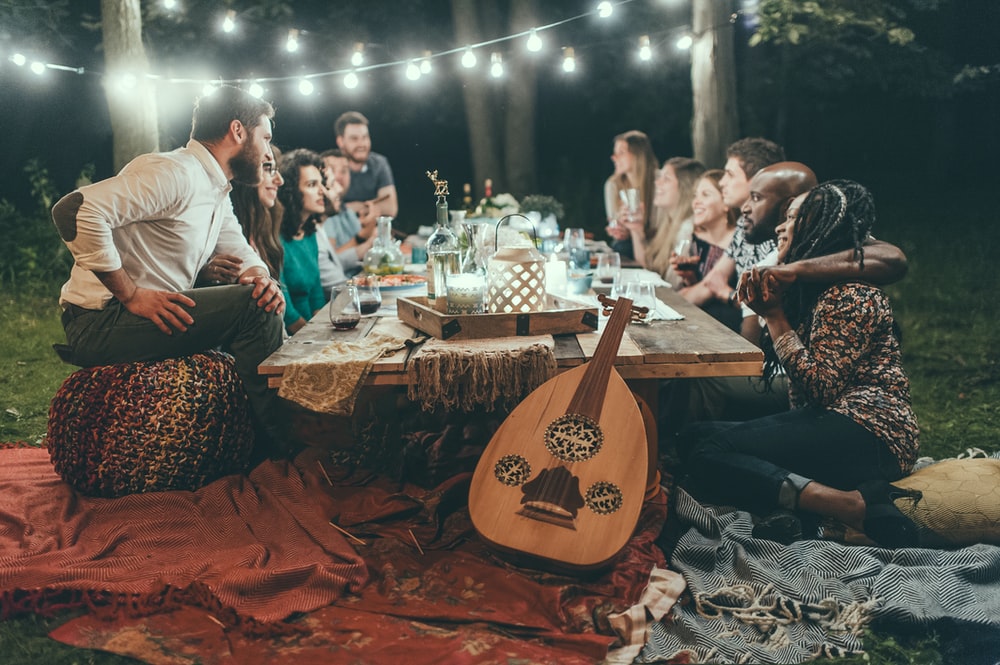 Since you are operating with limited space, you cannot have a lot of seating options and bring in elaborate patio furniture. A few seats is all you get so think carefully how you are using the space.
A good solution to minimize the tools and sitting units needed are hammocks. They always steal the show as people enjoy being suspended in the air and slowly moving as they daydream and relax. The newest trend everyone is following implies the use of globe-shaped (egg-shaped) chairs that beach clubs usually use.
They are bigger than regular chairs and armchairs and allow you to curl up and put up your feet up. Corners are your friend too so make sure to use them in a smart way to leave extra room for other ideas. The seating area should not take up all of the space, else you will have a barren backyard you cannot enjoy.
Tropical Plants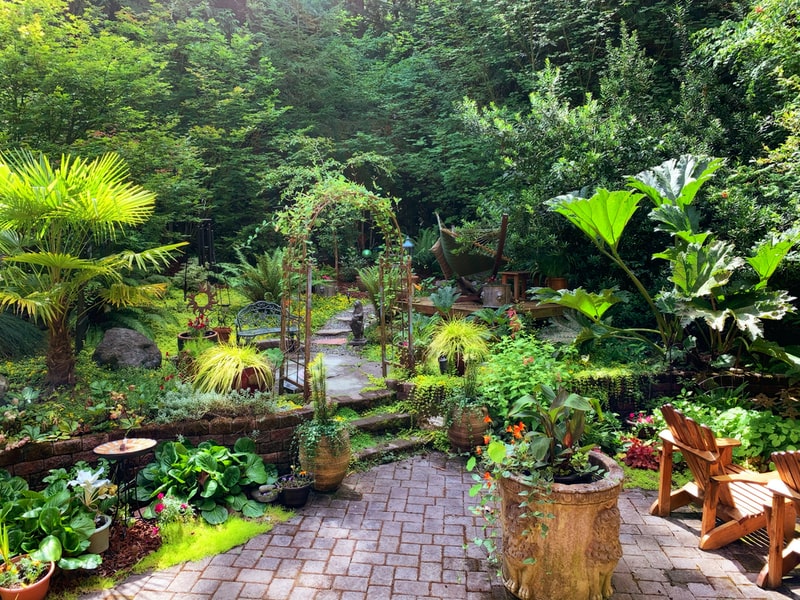 If you want to turn your small backyard into a true resort-like retreat, you need the right type of plant life. Forget the smaller flowers all around and think more along the lines of the tropics. Palm trees that dominate the yard and give shade, ornamental grass, and big leafy plants that will regulate the climate and liven up the whole yard is what you need. Bamboo, Kniphofia, bird of paradise, and shell ginger are all great options.
Some plants should be planted into the ground, preferably the larger ones, but make sure also to have a few potted plants you can move around for different arrangements and decoration options. Cactuses are also an option, as well as other type of succulents like Aloe Vera.
Water Solutions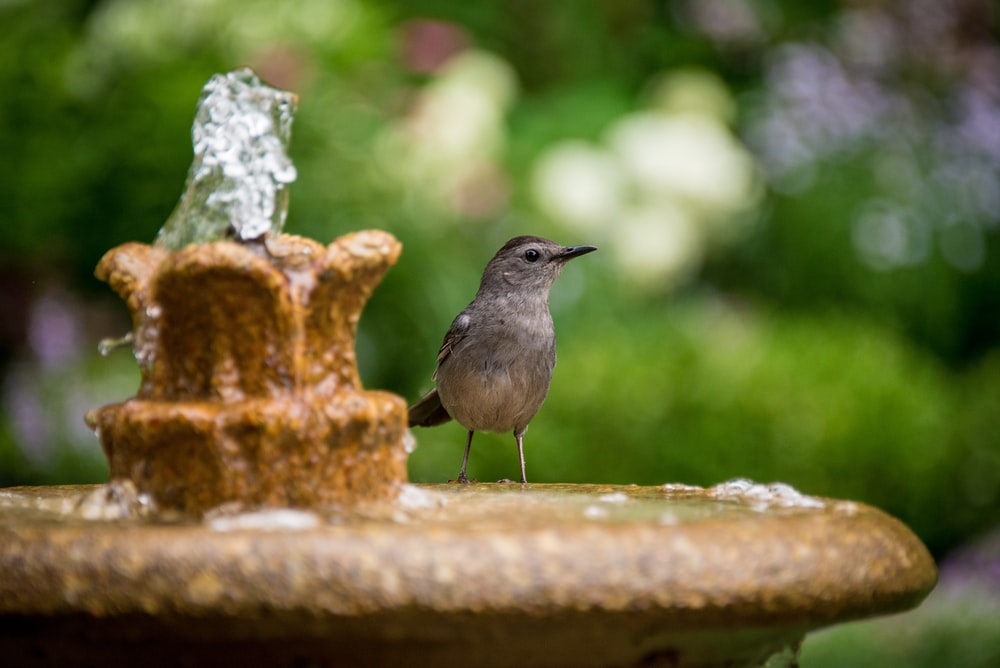 There is no tropical retreat paradise without a way to cool off, so you will need some kind of water solution to maximize the vibe of a true tropical destination. The easiest thing to have is an outdoor shower. It is also the most efficient way to relax and invigorate yourself while surrounded with beautiful lights and tropical plants.
Fit it with some dark tiles and boulders to camouflage and merge it with the rest of the outdoor aesthetics and you will have one of the best yards in the neighborhood. If you have room, a water feature like a small fountain or a pond are neat options. There are now simple solutions that do not require a lot of work to build and install. You can also visit Outdoor Art Pros if you're thinking of buying instead of building one.
Even the smallest examples of running water are enough for a small yard to feel more peaceful and to transport you to a distant tropical forest with streams all around you.
Build a Grill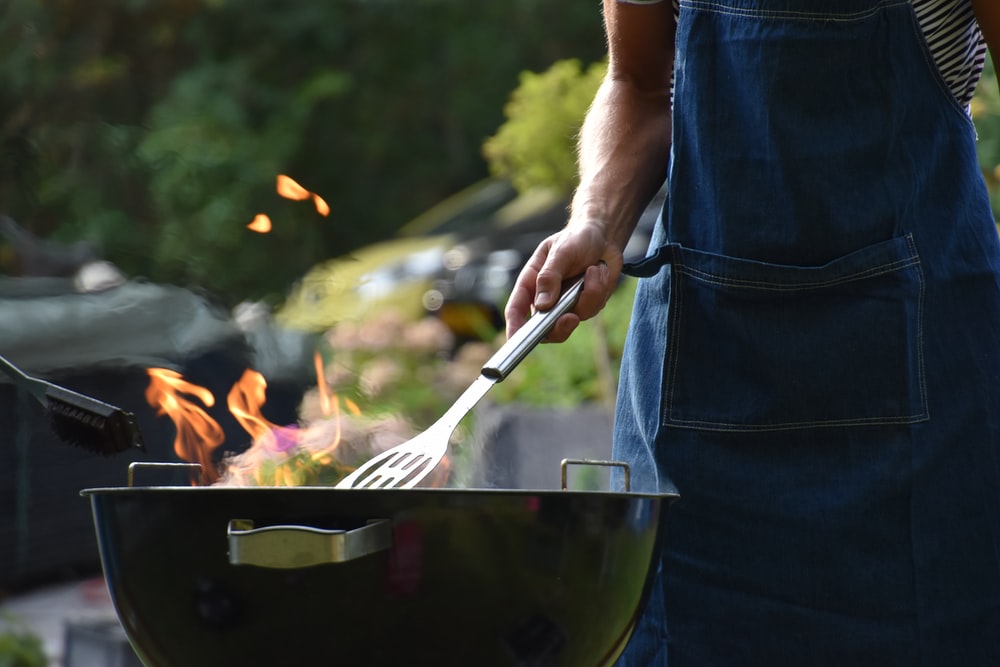 For the foodies and gourmets among you, the final suggestion would be a grill made out of layered bricks. It is easy to make and most homeowners make their own eventually. You will have a neat place to grill whatever you like outside, and if you already managed to install all of the things mentioned above, this will round up things perfectly and make you never want to leave your home.
What else do you need when there is food on the grill, sound of water in the background, warm lights to brighten the night, and comfy seating under a protective veranda?