Have you ever thought about what jewelry actually represents to you?
Jewelry, as items that are considered valuable for various reasons, belong to very important aspects of the culture of a nation or region. Not only culture but also heritage, tradition and symbols.
With that in mind, our question from the beginning really makes sense even today. So, what does jewelry actually mean to all of us? Is it part of culture, part of heritage, of a religious or magical ritual, or simply a combination of (often different) materials that only improves our appearance?
We can look for the answer in the East, more precisely in cultures such as Arab, Indian, Chinese or Japanese. They are all very old, rich, and big and all four bring us the story of jewelry that has been used since ancient times. For these, but also many Eastern peoples, jewelry carries something spiritual, mystical, sentimental, esoteric, and semantic. It is definitely not just a piece of material that decorates.
Although today may be a different time, and jewelry may have lost some of its previous purposes, it is very important to consider the traditional use, materials, styles, and the development of jewelry itself over the centuries. From the above-mentioned cultures, we chose Japanese and their jewelry that is characteristic of this island nation in the Pacific Ocean.
Japan and traditional jewelry-small masterpieces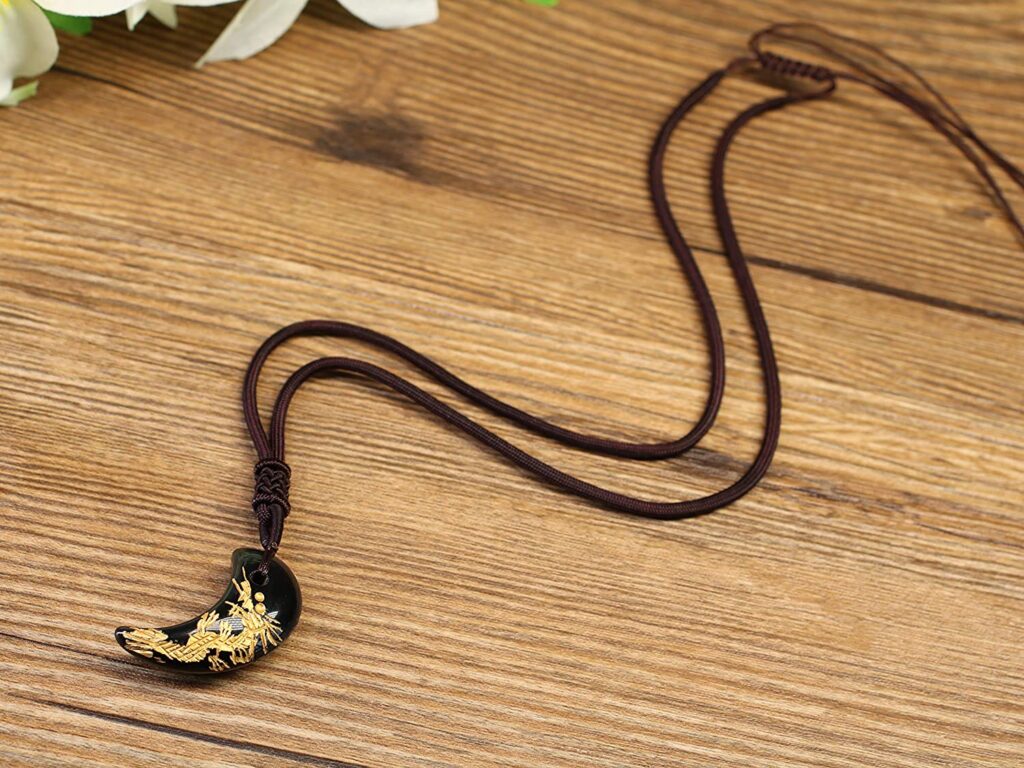 In Japan, there are several things that apply to jewelry. First of all, jewelry is a tradition, a heritage, but also an art. Through various pieces such as kanzashi, fans, sagemeno (also known as "hanging things"), tekagami (hand mirrors), magatama (curved comma-shaped beads), etc., the Japanese bring and transmit their culture, history and art.
Interesting, earrings, necklaces, rings, etc. are actually "imported" pieces of jewelry, as well as materials used since recent times. This primarily refers to precious metals such as gold, silver and the like. These materials were characteristic of the Western world.
On the other hand, the characteristic materials of traditional Japanese jewelry are green jade, ivory, pearls, metal alloys such as shakudo (blue-black copper and gold alloys (4-10% gold and 96-90% copper)), akagane (red-pickled-copper), shibuichi (silver-gray silver-copper (1/4 of Ag, 3/4 of Cu)).
However, today it is equally possible to find earrings, necklaces, bracelets, rings, which is obviously the influence of some recent centuries and newcomers from the west. Anyway, it cannot be said that these pieces of jewelry from the recent history of Japan are not fascinating and beautiful, as well.
On the contrary, every piece of jewelry, whether it is a hairpin, a fan, sagemeno "hanging things" or shakudo earrings, brings a combination of traditional jewelry making techniques and breathtaking art.
Another important thing we must mention is the Japanese clothes, also known as kimonos. Although it cannot be called jewelry, it is certainly important to say that kimonos, usually made of silk, are very important part of Japanese culture and that the fabrics from which they are made contain details similar to those on jewelry. Speaking of details on jewelry, but also kimonos, these are most often floral decorations.
Tips for wearing traditional Japanese style jewelry
If you want to know even more details about the Japanese tradition, and especially about jewelry, please check out didyouknowfashion.
Anyway, now we come to probably the most important part of today's article, that is, the moment when we should consider wearing traditional Japanese-style jewelry. Of course, even though you may not be Japanese, that doesn't stop you from wearing this jewelry characteristic for this Asian country.
If you wear these beautiful pieces of jewelry, or rather small works of art, there is no doubt that you will shine and attract the attention of many.
Tip no. 1. Use layers of bracelets and beaded necklaces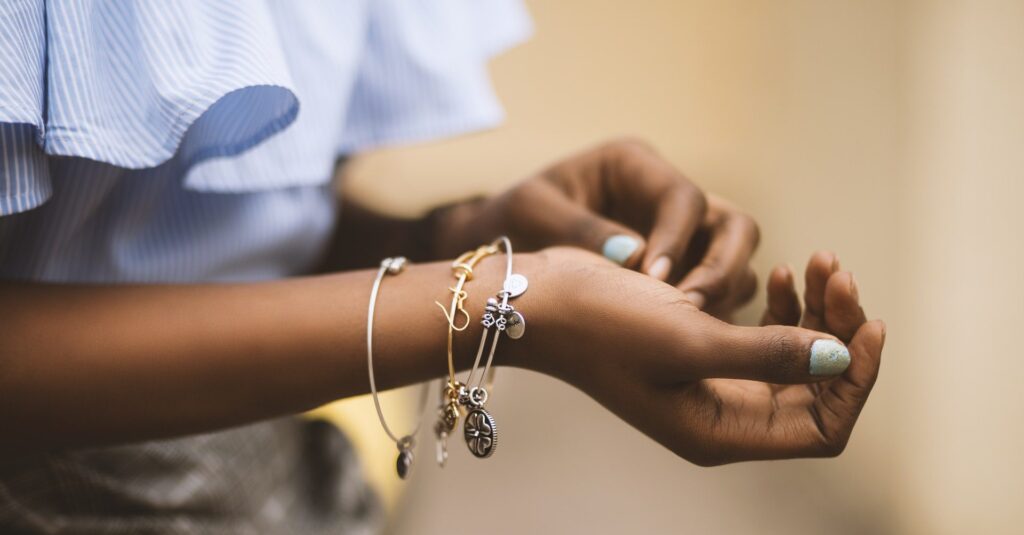 As you can probably guess, when combining layers of bracelets or beaded necklaces, it is important to be moderate. It's not the point to cover yourself with a large number of necklaces or bracelets.
Conversely, be moderate because that's how Japanese culture and jewelry are. So, what we want to say here is that you might need to use a few interesting layered bracelets, or maybe use beaded necklaces of different lengths (not too long) to create that different, "wow" effect.
Tip no. 2. Try different shapes
As we talked about earlier, earrings, although not originally part of traditional Japanese jewelry, have recently (since about the 17th or 18th century) become a very interesting detail. Of course, thanks to Japanese jewelers-artists, today there are really extraordinary combinations of materials and designs so that the one who wears these pieces of jewelry cannot go unnoticed. Therefore, you can choose from a wide range of material and shape mix to highlight your style.
Tip no. 3. Make harmony with the wardrobe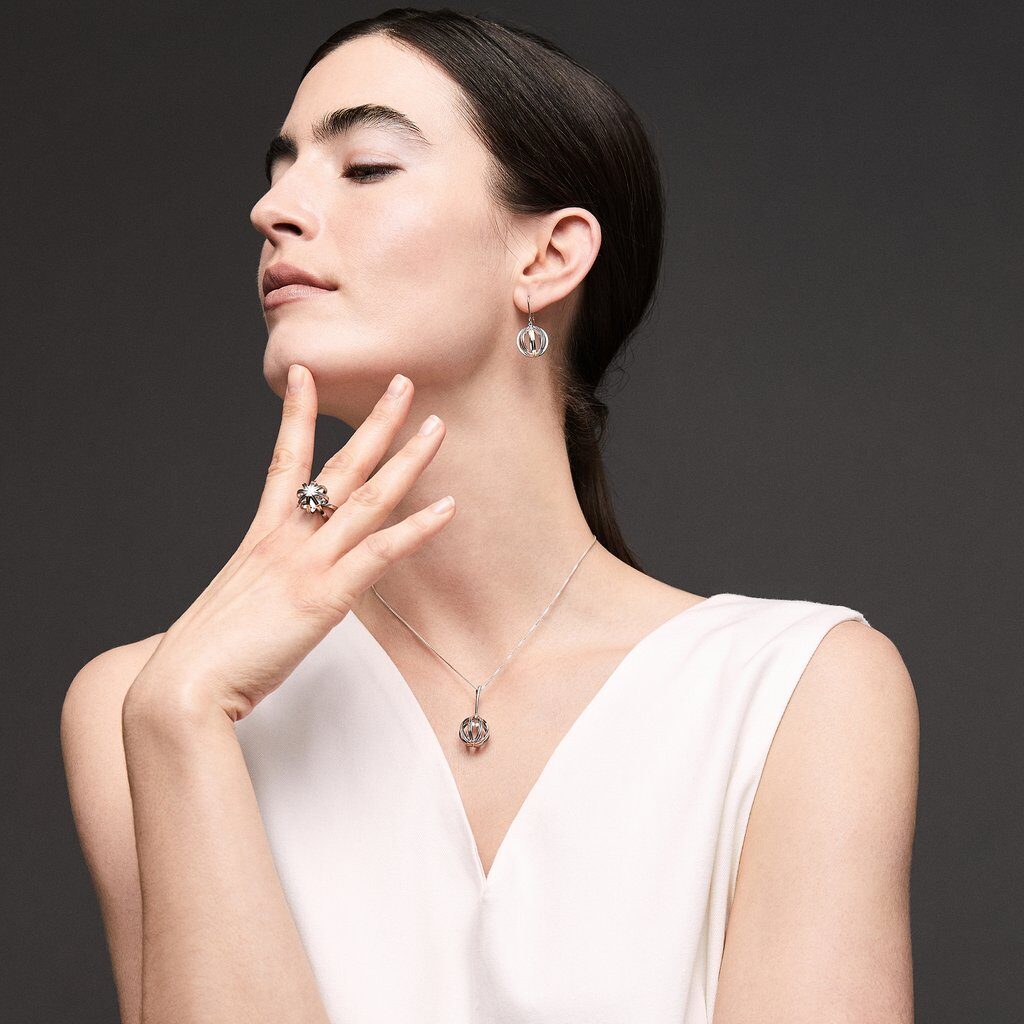 As has been repeated many times here, Japanese jewelry is half-jewelry and half-art. Certain details can help you highlight what you want to highlight, and simply make you shine.
For example, matching earrings or a fine necklace with the rest of your outfit will create the right mix. On the other hand, some other combinations may not be right. Therefore, the right choice is very important, so to speak, creating harmony with the wardrobe.
Tip no. 4. Add traditional Japanese jewelry as a detail
When we talk about traditional jewelry, we primarily mean those pieces from somewhat earlier epochs of Japanese history and culture. For example, a hairpin (kanzashi) or a fan with floral details may be the right choice to turn all eyes on you.
Tip no. 5. Simplicity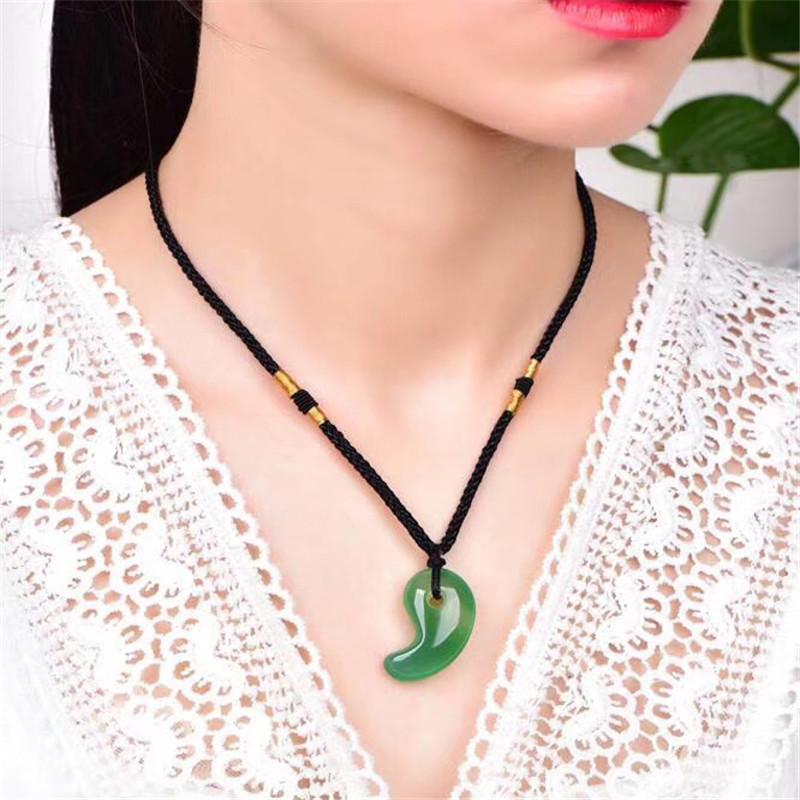 Simplicity is often more attractive than a complicated clothing combination with many details. For example, when it comes to Japanese traditional jewelry, a great choice can be the so-called "magatama" or a necklace with a curved comma-shaped bead.
This creates a minimalist effect and simplicity that emphasizes the beauty of both, you and jewelry.
Bottom line
As you can see, each piece of Japanese traditional jewelry is really a small work of art. Great attention is paid to the details and beauty of each piece.
In everyday life, these pieces of jewelry can be perfectly combined on different occasions to emphasize your style and draw all eyes to you. Of course, it is important to be moderate and combine properly.