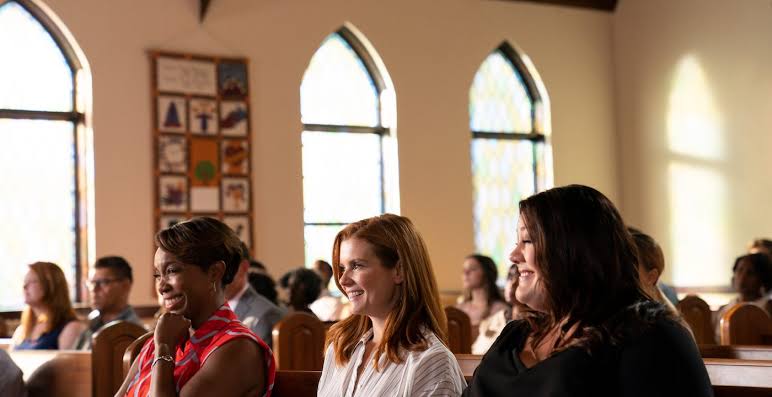 As of now, we have no confirmation about season 2 of Sweet Magnolias, but we are sure that there will be a season 2 because, a lot of questions are left unanswered in the previous season. There also is a death scene of a prominent character without showing a proper reason, so this mystery needs to be solved.
This Netflix drama is based on a popular series of novels by Sheryll Woods, which follows a trio who have been best friends since childhood: Maddie (Joanna Garcia Swisher), Helen (Heather Headley), and Dana Sue (Brook Elliott).
They live in a beautiful little town of Serenity in South Carolina. They juggle with their family, relationships, and career here. In Season 1, we saw them working together and building a spa from scratch.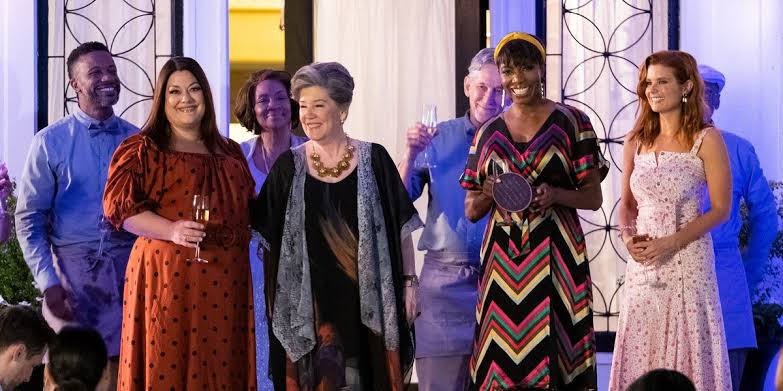 Will there be a season 2 for Sweet Magnolias?
As of now, there is no confirmation from Netflix. Season one just released on 19th May, so we don't need to jump into any conclusions regarding the next season so soon.
The best news is, they still have a compelling story to tell. The series has 11 novels, and the first season has only managed to cover three novels of the series.
Also, Author Sheryll Woods, who is working on the series along with director Norman Buckley, showrunner Sheryl J. Anderson, and executive producer Daniel Paulson, confirmed that she's eager to bring more of Sweet Magnolia to the screen. Answering the fan's list of storylines, Woods tweeted: "It might take TWO more seasons to get to everything you want. Or three. Or four."
The cast of the show is also hoping for a renewal as much as the fans are. Recently, Heather Headley told The Sun: "I hope the world allows us to have a season two." Also, Jamie Lynn-Spears added: "[The finale] leaves a lot of doors open, and hopefully we'll have a season two to figure out where it all leads us because I would be so excited to see where Noreen goes in season two."
The makers are leaving no stone unturned for getting a renewal for the next season. As a part of that, they are urging the fans to help them make this happen by putting out a tweet, "We don't have a season two order from Netflix yet, but here's what you can do. To maximize its chances, they're asking viewers to watch and rewatch the show in its first 30 days – and shout about it to everyone they can."
When will Season 2 hit the screens?
As of now, we have no news regarding the renewal of the show, so there is no release date yet. But, stay in touch, we will update you as soon as we know something.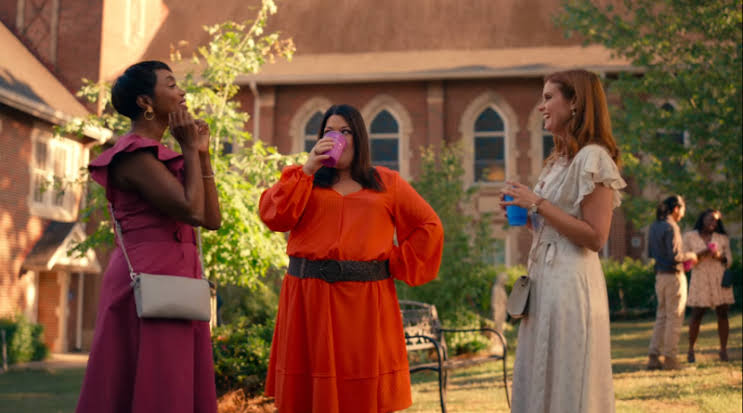 How did Sweet Magnolias season 1 end?
Season one has shaken everyone with it's most unexpected ending. So, now everyone is expecting for a season 2.
In the finale episode, we saw Maddie's ex was begging her to take him back when they received a terrible phone call. They got to know that their son Kyle had been in a car crash. When the paramedics dragged him out of the wreckage alive, we saw that there was someone else in the passenger seat too. But we still don't know who they are and whether they are alive or not.
With all these suspense piling up, the show will have to come up with a Season 2 to explain to the audience.
Stay safe and keep reading for more updates.