So, Workin' Moms is a Canadian television sitcom that has been popular since it's debut in 2017. The series has 4 seasons so far. Season 4 of Workin' Moms finished airing in April 2022 and left us wanting for more. The series has been released globally via Netflix in 2019.
Has the series Workin' Moms been Renewed for Season 5?
Good news for all the Workin' Moms fans out there. Season 5 of Workin' Moms is good to go. On April 13, 2022, creators have confirmed the news of Season 5 on their official Twitter account.
Season 5 is a GO! ? ? ?#WorkinMoms #season5 @reitcatou @CBCTelevision @CBC pic.twitter.com/zdjaBvtZDs

— Workin' Moms (@WorkinMoms) April 13, 2022
The production of the series is not possible with the current situation of the world. We all are suffering because of the pandemic caused by the coronavirus which includes the entertainment industry too. We do not know when the situation will return to normal.
For now we know that there will be a Season 5 of our favorite series. Like always, the series will be first released in Canada, and then it will be released globally.
Netflix is yet to comment on this.
Must Read – The Haunting Of Bly Manor: Cast, Story, Release and Other Updates
What's the current status of Workin' Moms Season 5?
Actress, director, and writer of Workin' Moms, Catherine Reitman told on q on cnbc, "It's been kinda cool, all the writers get on Zoom…and we talk out big ideas and we've been actually reviewing drafts. There's so much pressure right now to learn how to play an instrument, or write the next novel! Not only am I not capable of all those things, but it's a stressful climate. I don't find it creatively stimulating. I'm working full time with kids at home and trying to teach them to read a clock!"
We can see that they are busy working on the series as we speak.
Cast of the series –
The series will probably continue to have the same casts. The main characters will be there who are – Catherine Reitman as Kate Foster, Jessalyn Wanlim as Jenny Matthews, Juno Rinaldi as Frankie Coyne, and Dani Kind as Anne Carlson.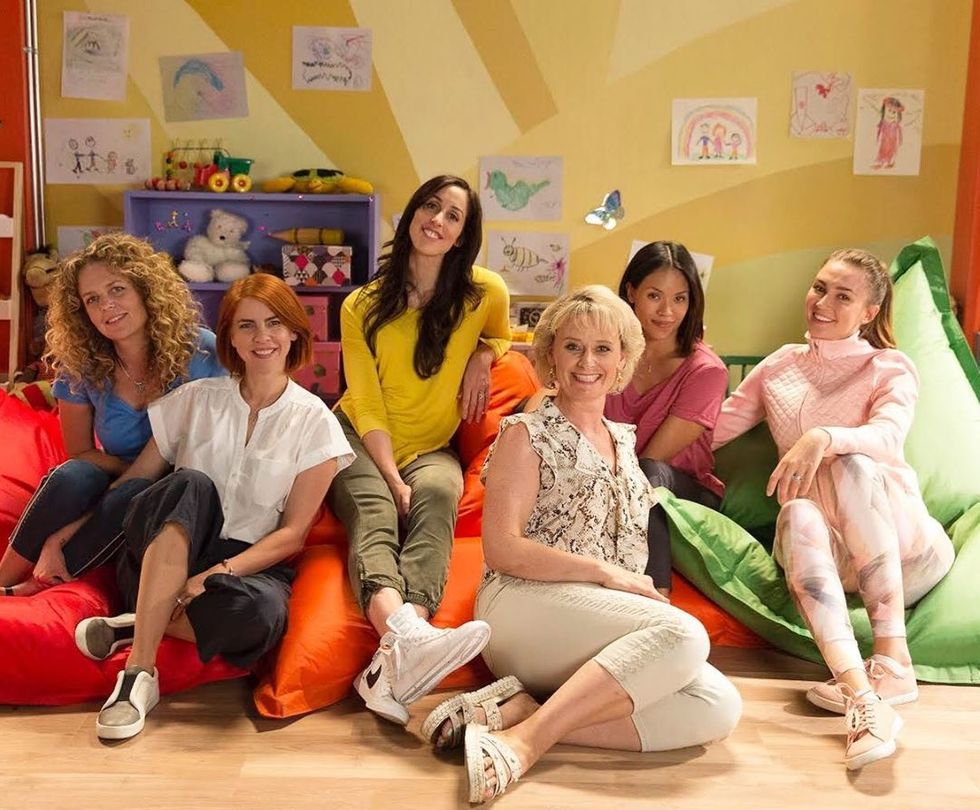 The recurring characters will most likely be in the show as well.
We will sure to inform you as soon as we get more information. Stay tuned to us for more updates.