Yakunara Mug Cup Mo (Let's Make a Mug Too) television animation has shared the latest updates on its official website. The anime will represent as Tajimi city's promotional manga. The cast, staff, and critical seen information for the anime got revealed on Wednesday. The project declared the forthcoming anime on February 14. Lets read further to know more.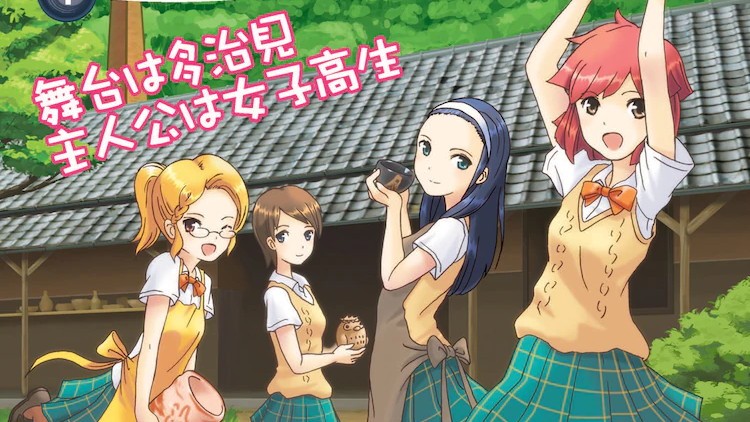 The series focuses on four high-school girls who are interested in Mino Ware. This classical Japanese pottery was produced in Mino Province around the cities of Toki and Minokamo in Gifu Prefecture. The manga was started in 2012 by mangaka Planet on Free Comic to promote this traditional art.
Jun Kamiya is directing the anime while Arakawa Toshihisa writes the dialogue. Ayano Yoshioka is in charge of role designing.
Cast of Yakunara Mug Cup Mo
Himeno Toyokawa played by Minami Tanaka
Mika Kukuri played by Yu Serizawa
Naoko Naruse played by Yuuki Wakai
Toko Aoki played by Rina Honizumi
Synopsis
The town of Tajimi, located within the southern part of Gifu Prefecture, Japan,  is well-known for Mino earthenware. The city is dotted with ancient pottery producers and ceramic art museums. Further, it has amenities where you can try your skill at shaping pottery, and several restaurants that serve food on Mino Ware dishes.
However, the story revolves around a high school girl. She had recently moved to a shopping street in Tajimi. Therefore, a whole new experience awaits her in this new city. Also, who she associates, how the town peoples treat her, the ceramic art, etc. is all a mystery.
So, the manga premiered in 2012. It is currently in its 32nd chapter. The manga further has a four-panel spinoff manga titled Naoko no Kobachi.
We will bring more details real soon. Until then, stay tuned and keep reading!