13 Reasons Why is often considered as the most relatable teen drama of recent times. The fourth season has just concluded and was presented as the finale season of the series. However, some speculations about another season have surfaced recently. This has filled the fans of the series with a lot of excitement. Here's all we know about 13 Reasons Why Season 5.
Will 13 Reasons Why Reason 5 really happen?
Well, we can't help but disappoint you a bit about this as there are currently no plans for another season. Makers haven't said anything about the renewal of the show for a fifth season. In September 2019, the creators of the show made it very clear that season 4 will be the last one in the series.
Furthermore, we saw how Season 4 gave a conclusive end to the story with no cliffhanger or hint about the further development of the same. However, the field of entertainment is home to endless possibilities. According to some sources, some discussions about making a new season in the form of a rebooted version of the show have been going on.
What will the rebooted version bring to the table?
If the makers give a green flag to the idea of 13 Reasons Why Season 5 or so to say, a rebooted version, we'll be able to see further development in the lives of the characters of the series. Reportedly, this version will show the main characters of the cast after their high-school. Also, in 13 Reasons Why Season 5, we might be able to see how their past continues to haunt them or impact them indirectly. Hence, fans are very excited and are hoping that this doesn't turn out to be a rumor.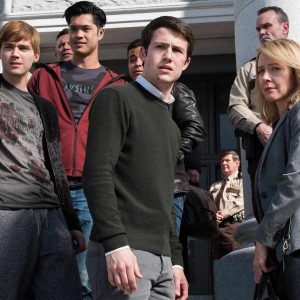 Having said that, 13 Reasons Why Season 5 might take a lot of time to come out as it isn't a part of the plan yet. Though these are just some speculations and theories that have come up lately, we have something to hope for. Looking at the popularity gained by the show in all the 4 seasons, the creators might consider changing their minds. Also, fans have been continuously requesting a new season of this series.
Conclusively, even if the high-school part of the show has ended, our favorite characters have so much more to them. So, let's not lose hope for Thirteen Reasons Why Season 5 just yet.