Keanu Reeves, The Canadian actor has announced his first installment of his debut comic series with the title  BRZRK. The fantastic part is, it is arriving next October via Boom! Studios. We don't need to mention who Keanu Reeves is! So on the page, we will discuss on the comic book and the other details.
What Is Reeves' BRZRKR About?
BRZRKR is a comic book debut of Reeves. For the comic, he collaborates with the New York Times and the bestselling co-writers. Among the co-writers and the artists there are,
Matt Kindt,

Alessandro Vitti,

Bill Crabtree and

Clem Robin.
The action-packed BRZRKR  basically follows a half-mortal and half-God character. It is known as the Berzerker (BRZRKR). The main story is his enforcement of violation at the expense of his own rationality.
The Story of BRZRKR:
The story goes on when after the centuries of blood-soaked battles, the Berzerker has agreed to perform dangerous jobs for the US government. The only condition is to find the truth about his existence. However, the details about the comic book series are still under wraps. We will get to know more when the officials would update it!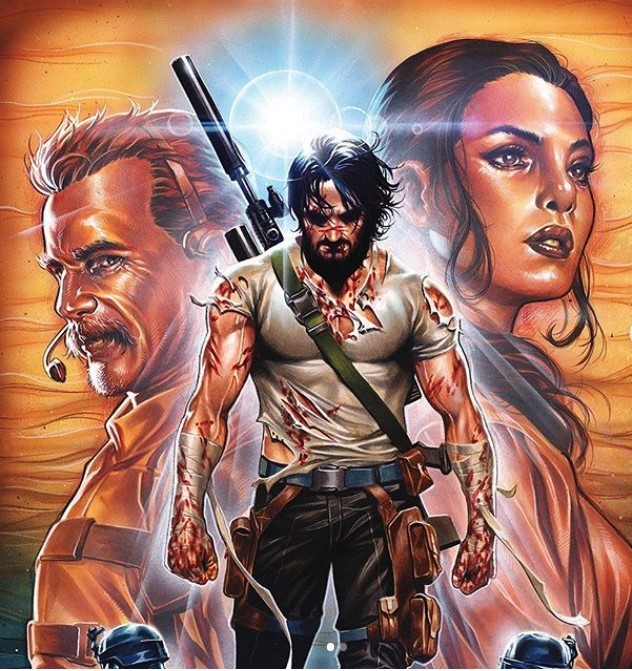 Reeves said, "I have loved comics since I was a young kid. They have been an important influence on me artistically. To have the chance to create BRZRKR and collaborate with legends in the industry like writer Matt Kindt, Alessandro Vitti, Bill Crabtree, letterer Clem Robins, and  Rafael Grampa — along with the great folks at BOOM! Studios — is a dream come true,"
 Also read: Keanu Reeves And Alexandra Grant Gone Public: Are They Planning For A Marriage?
Where Will you find The Comic of Reeves?
BRZRKR will possibly be in bookstores and BOOM! Studios webstore from October. But comics aficionados will get the first taste of the series on July 26. it will be taking place during the BOOM! Studios Discover Your Panel at the Comic-Con.
For more details on this section, stay connected! We will give you the adaptation as soon as the officials provide those on their platforms.