Many hearts throbbed in pain when Keanu Reeves went public with his girlfriend, Alexandra Grant, and the news of their dating came out. It seemed as if the diamond on Grant's ring finger just shattered every girl's dream!
Reeves and Grant go public!
Inspite of being a Hollywood superstar, Keanu Reeves maintained a single status for almost a decade. So, when the actor declared his relationship with his artist girlfriend Alexandra Grant publically, everybody went crazy. Rumors surfaced about practically every aspect of the couple's relationship.
Keanu Reeves continues to dunk on the rest of the male species and I'm honestly stoked about it pic.twitter.com/SejpxjuA7h

— Jake Woolf (@jakewoolf) November 5, 2019
Reeves and Grant have been dating for a while, but they kept a low profile. Although they are not that visible, they also don't hide their relationship.
What does Grant say about their relationship?
In a previous interview after Grant and Keanu Reeves confirmed their relationship, the artist was asked if she was interested in marrying Reeves and having a future together. Grant gave a positive response to this.
 "Over a glass of wine … I would love to tell you," she told Vogue. "Love at every level is deeply important to my identity. How's that for dodging the question? I do not believe that isolation is the way. There is a period of isolation that I do as a painter, but I deeply value the experience of being in relationships."
In the same interview, Grant shared that she had been receiving a lot of calls since the first week of November.
When did the news reveal?
Reeves and Grant made their romance public when they graced the red carpet at the LACMA Art + Film Gala in Los Angeles together on November 2, 2019. Both of them also showed a little PDA by holding hands when they arrived.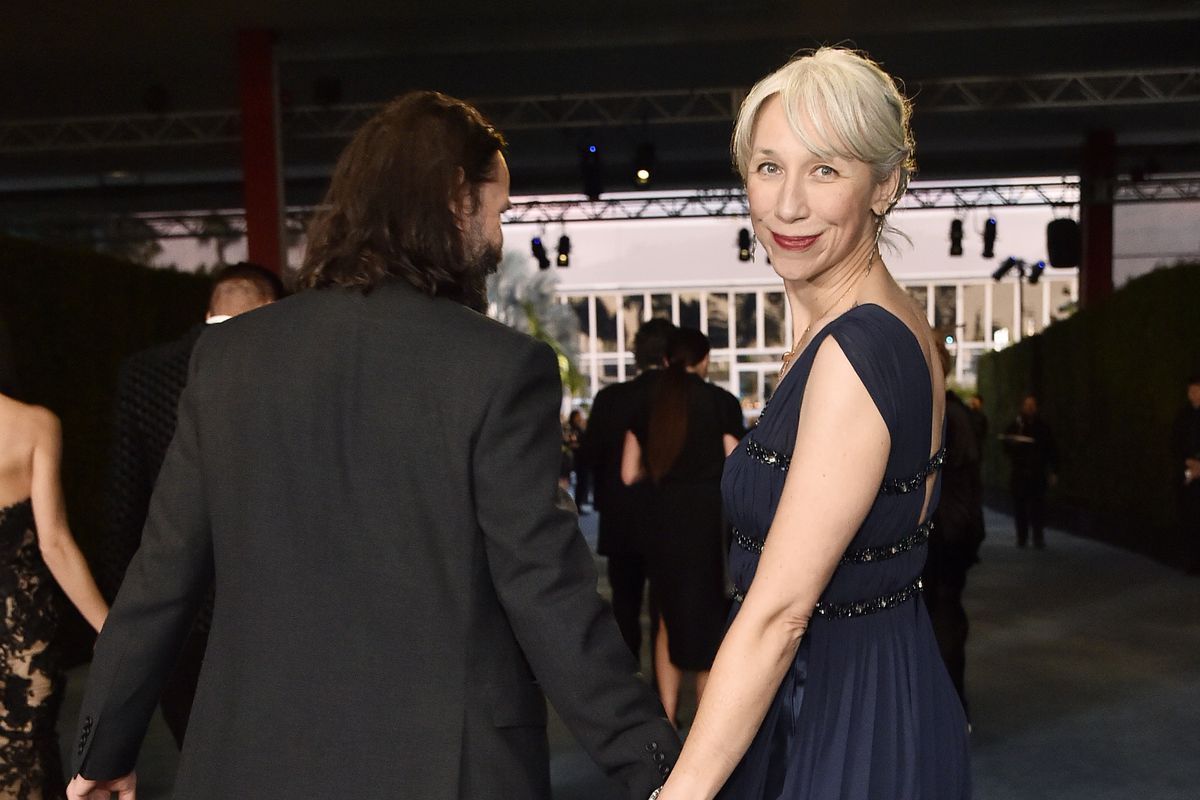 An insider told Woman's Day that the Matrix 4 actor already popped the big question to the American visual artist earlier this year.
Reeves is done with the proposal!
The proposal happened at his Hollywood Hills home on her birthday on New Year's Eve. "Alex initially kept the engagement news on the down-low, but wasn't able to contain her excitement any longer and happily showed her friends the gorgeous sparkler on her finger," the source said.
Keanu Reeves' relationship with his girlfriend, Alexandra Grant, hit the presses last fall and has sent rumors flying ever since.
Recently, OK Magazine reported that Reeves and his girlfriend had plans for the marriage. The magazine ran news on how Reeves found love all over again after the catastrophic loss of Jennifer Syme, his ex-girlfriend.
The incident happened almost a decade ago. He almost abandoned the idea of ever finding love again. But he reportedly fell for Grant.
The magazine supported their claims of the couple planning their wedding by producing a photo of Grant wearing a ring.
Read Also: Ariana Grande and Dalton Gomez Dating Rumours! Are They In a Relationship?
Gossip Cop: What has it sniffed?
One recent tabloid report claims that Reeves and Grant are planning to get married. But it's not true. Gossip Cop pointed out that the photo which the magazine used as evidence of Grant's engagement ring was a social media post, which the artist posted on her page.
Grant wore that ring only in some of the pictures, and most of the images which she posted later, find the ring missing on her finger.
Keanu Reeves And Alexandra Grant Getting Married? https://t.co/YgScJr0yzq

— Gossip Cop (@GossipCop) April 29, 2023
Furthermore, when Gossip Cop checked in with Reeves' official spokesperson for comment, they revealed told that it was just hearsays.
What can we conclude?
But OK! had also reached out for a comment. In response to the article, the spokesperson told the tabloid that their story is completely false and has no basis in any truth. If they publish anything else as comments, then any such statement will be false, and appropriate action will be taken.
There you have it: Reeves and Grant are not engaged at this time.