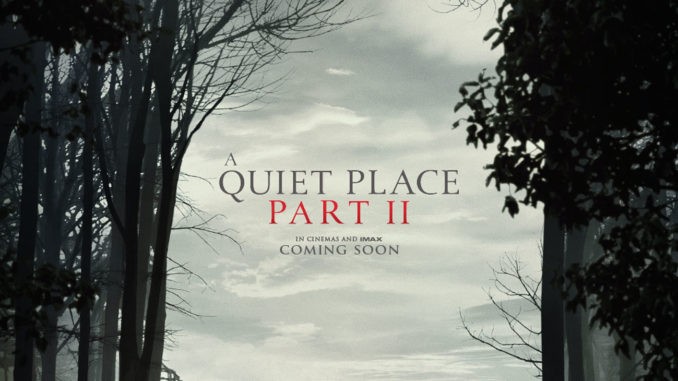 A Quiet Place 2 is an American drama and horror movie. It is the sequel of A Quite Place Part one. Paramount studio is behind the production. John Krasinski is the writer and director of both the films. Emily Blunt, Millicent Simmonds,  Noah Jupe, Cillian Murphy, and Djimon Hounsou are in the lead role of this sequel.
A world is going to throw the pandemic. And every industry is affected because of that. Flim industry is going throw it. A Quiet place two release is delayed because of the coronavirus. It is the first film of 2023, which announced. In the upcoming days, many movies and shows will be affected by this coronavirus.
Who Delayed A Quiet Place 2 Release?
John Krasinski is the writer and director shared posted on Instagram. And said to all A Quite Place fans,
One of the things I'm most proud of is that people have said our movie is one you have to see all together. Well due to the ever-changing circumstances of what's going on in the world around us, now is clearly not the right time to do that. As insanely excited as were for all of you to see this movie … I'm gone await to release the film till we CAN all see it together! So here's to our group movie date! See you soon!#AQuietPlacePart2..Take2
JK.
A Quiet Place 2 Release Date 
This sequel is going to premiere in the U.K on 19th March and North America primer on 20th March. It is canceled, and there is no announcement by Paramount studio. Then John Krasinski shared a post on his Instagram account for delay.
Also read, Top Gun Maverick: Corona Ate Them Too Check Why They Pushed Back The Release Date.
Part one has a great response and a good IMDb rating of 7.50/10. The horror movie audience is waiting for the sequel of this film. Still, there is no announcement of the new release by the Paramount Studios or by the team of the film. It is a great job, and  No Time to Die is moving to an ideal release date.
Trailer Of A Quiet Place 2
Everything is set and well planned. But in the current circumstances, it is not Possible
Yes, there is an official trailer of part 2 out on youtube channel of Paramount Pictures. Check out.
If you are bored, then watch part one. It is available on Netflix and Youtube.  For part 2, we need to wait for some time.
Stay tuned for more updates.