The film series started with the movie Anaconda, which was released back in 1997. 4 sequels were made after the tremendous success of Anaconda. But, the franchise has not released any sequel for some years now. Here's what we know about the movie series.
The Anaconda series
Each part of the movie follows Anacondas, which are giant man-eating creatures. In each installment, various groups of people try to capture or kill the creatures. Also, almost all the sequels have references to the fictional plant called The Blood Orchid.
In addition, there are also repeated references to Wexel Hall Pharmaceuticals and the fictitious Murdoch family.
Luis Llosa directed the first part, and Sony Pictures Home Entertainment had the rights of distribution of the same.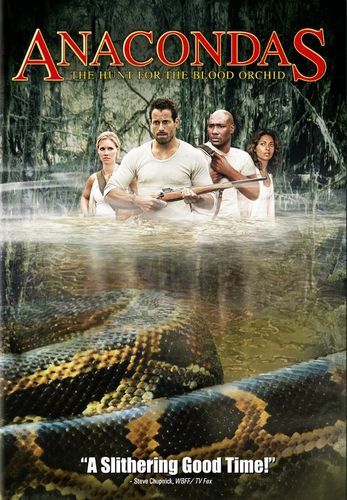 After the first movie "Anaconda" released, a sequel called "Anacondas: The Hunt for the Blood Orchid" came out in 2004. Then, in 2008, "Anaconda 3: Offspring released". Then, the series progressed with "Anacondas: Trail of Blood" (2009) and "Lake Placid Vs. Anaconda" (2015).
The last movie Lake Placid Vs. Anaconda was a crossover with the Lake Placid movie series. Certainly, all the parts of this horror movie series received great response worldwide.
Will there be any continuation of the franchise?
Thankfully, yes! Sony Pictures announced that a reboot version of the series is in development. Reportedly, the first part of the film series will serve as an inspiration for the reboot version.
Sony Pictures Home Entertainment made this announcement in January 2023. Besides, they've also clarified that screenwriter Evan Daugherty is doing the task of writing the reboot film.
Anaconda reboot details
Sony Pictures has not revealed much about the upcoming project. There is no information available about the release date, cast, and plot so far.
However, for now, we can safely assume that the series has not ended yet. With all the advancement in the world of cinema, we can expect it to be better than ever before. So, let's wait till we get more detail about the Anaconda Reboot movie. Stay tuned.