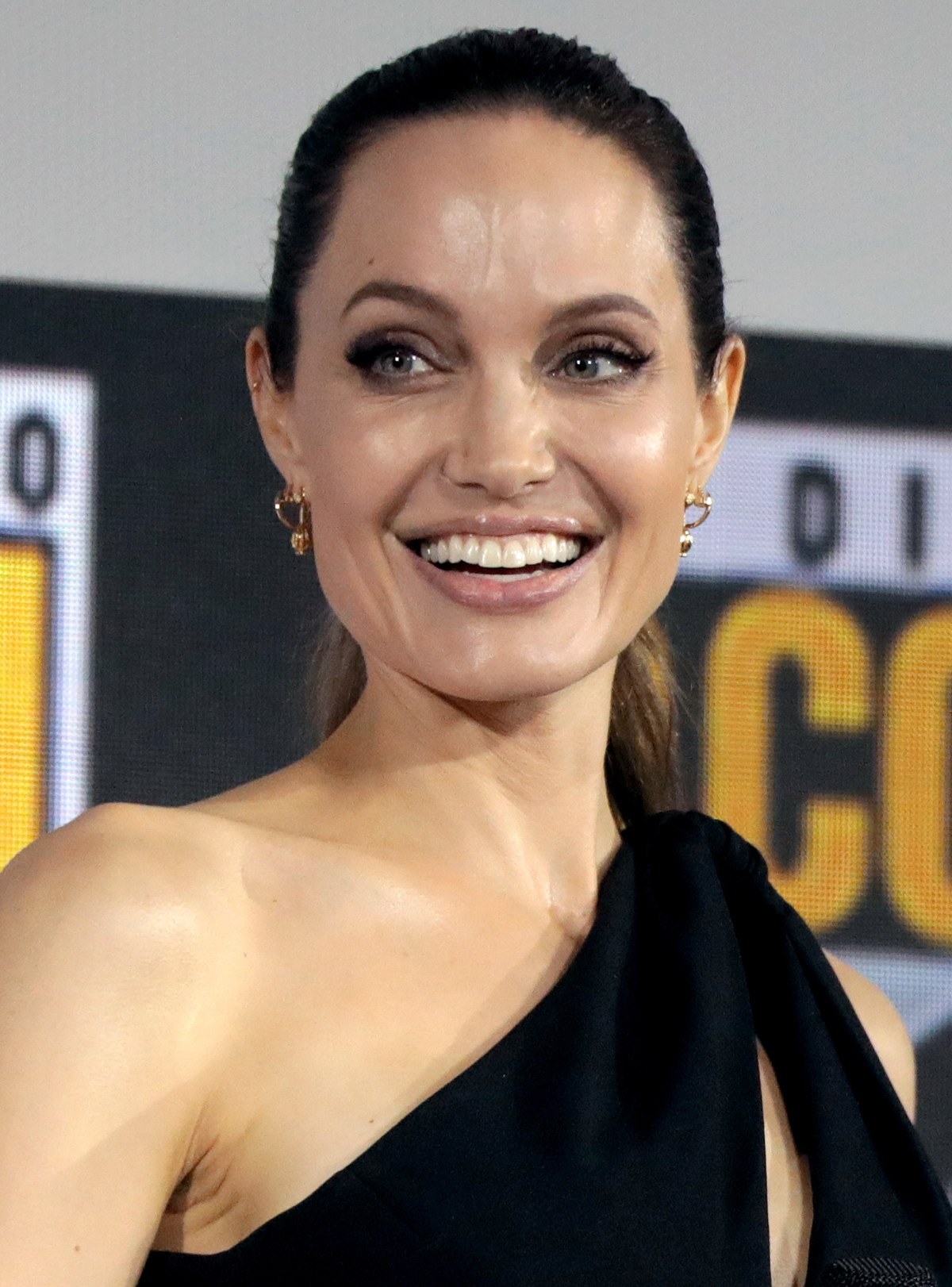 Angelina Jolie and her six children, Maddox (19- year- old), Pax (16- year- old), Zahara (15- year- old), Shiloh (14 – year- old) and her twins Vivienne and Knox (12 – year- old) were spotted going out for dinner at Nobu's a fancy Restaurant at Malibu. The group arrived at the restaurant, by a black SUV, all protecting themselves from pandemic COVID-19 by wearing a face mask.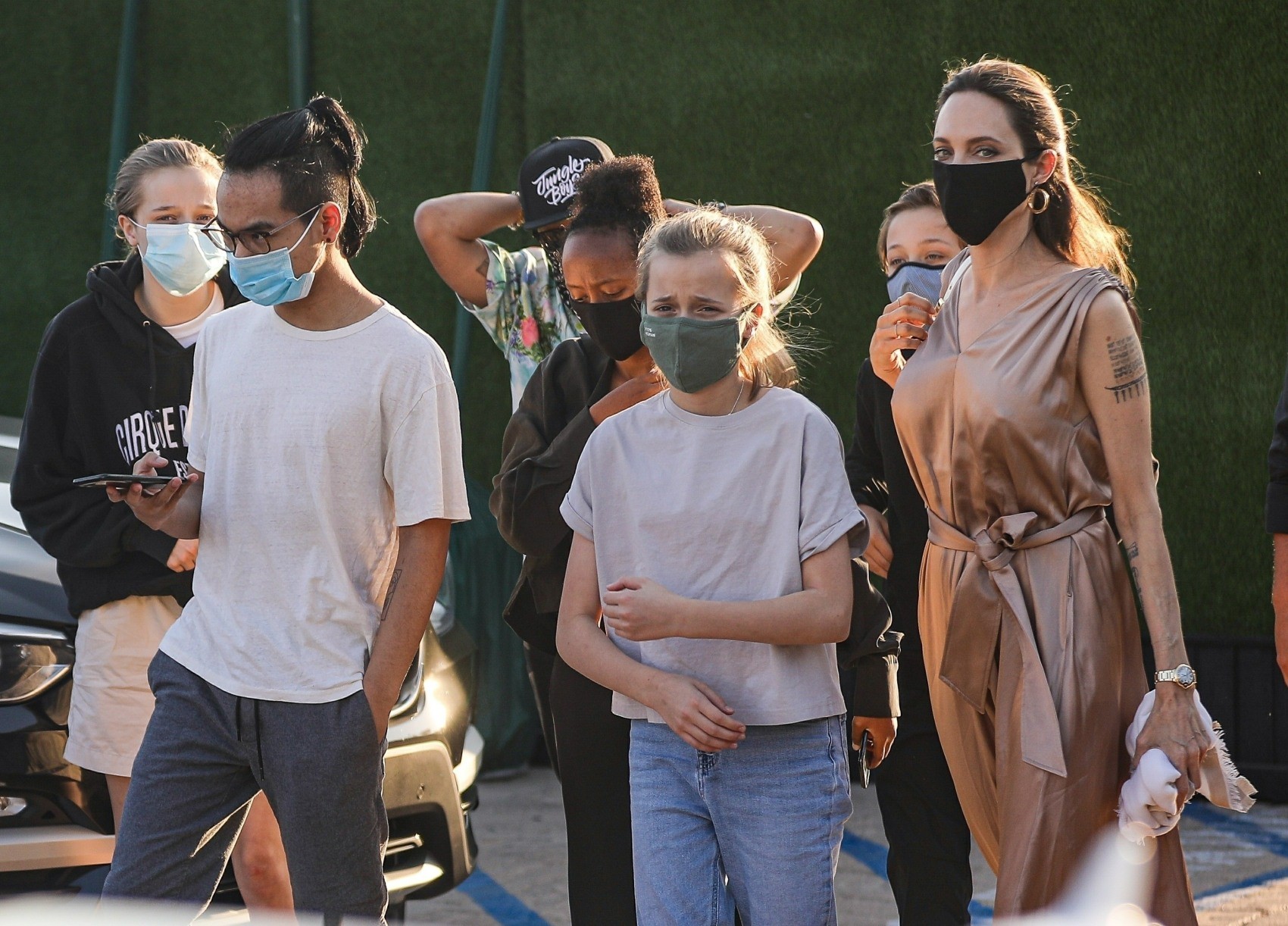 The 45- year- old supermom, was captured in a skin coloured silk dress, with a ribbon tied around her waist. She featured a $31,600 gold, "Ballon Blue" Cartier watch, with perfectly matching gold hoop earrings, Adding camel pair of shoes, a white leather bag, and for protection a black cotton mask.
She was the most dressed from the arrived family, while others were in their vibe with their regular sweatshirts, jeans and pair of snickers. Shiloh were towering her sister Vivienne; who was rocking here beige-coloured shorts and black Converse snickers; while Zahara and Knox were rocking their Nike's pair of shoes.
The outing came into place, with Angelina, dressing a lot; as her Ex, Brad Pitt (56- year- old), to be seen in Paris with Nicole Poturalski; also seen kissing her, as a report by 'OK! Magazine'. Where the duo catch sight by loving each other like teenagers; also, the Oscar winner actor, Brad Pitt, wasn't being conservative even being in a semi-crowded area; where there might be a chance to get expose. Some reported, Brad were being super attentive to her. People have seen them, leaving for south France boarding in a private plane.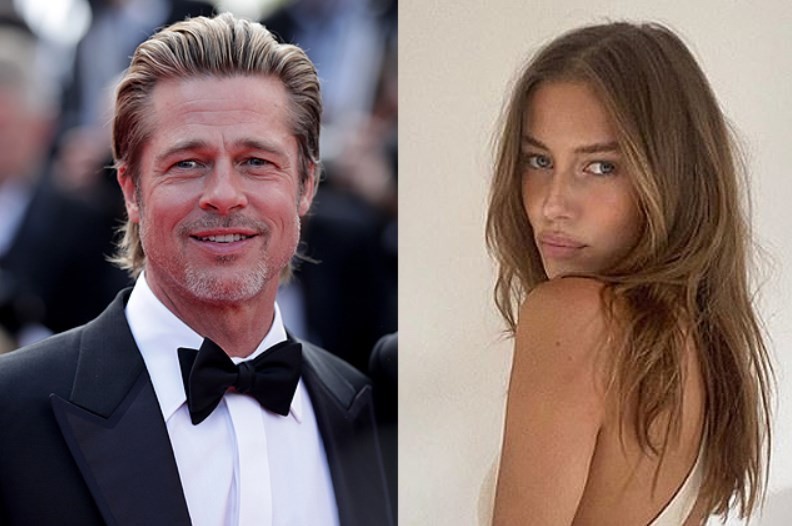 While some reported saying, "Angelina doesn't care whosoever Brad dates; until it affects her kids, if they don't care, Angelina doesn't have interest in him. She is too far from having feelings for Brad."
Also read:
Is Selena Gomez still not over Justin Bieber? Keep reading to know more!