Gabby Barrett, 19, and Cade Foehner, 23,  have recently found the stardom they were seeking. According to them, they ended up finding something even better than true love.  This couple met first on the reboot of American Idol, season 16 in 2018. Though, they can't make to the finals, but they're on the top five! The platform works like magic for them and help them to find each other.
Are Gabby and Cade In a Relationship
Gabby and Cade got engaged in March 2019.  Gabby told People, "We're both excited to make such a serious and holy commitment before the Lord, with our friends and family there to support us and celebrate."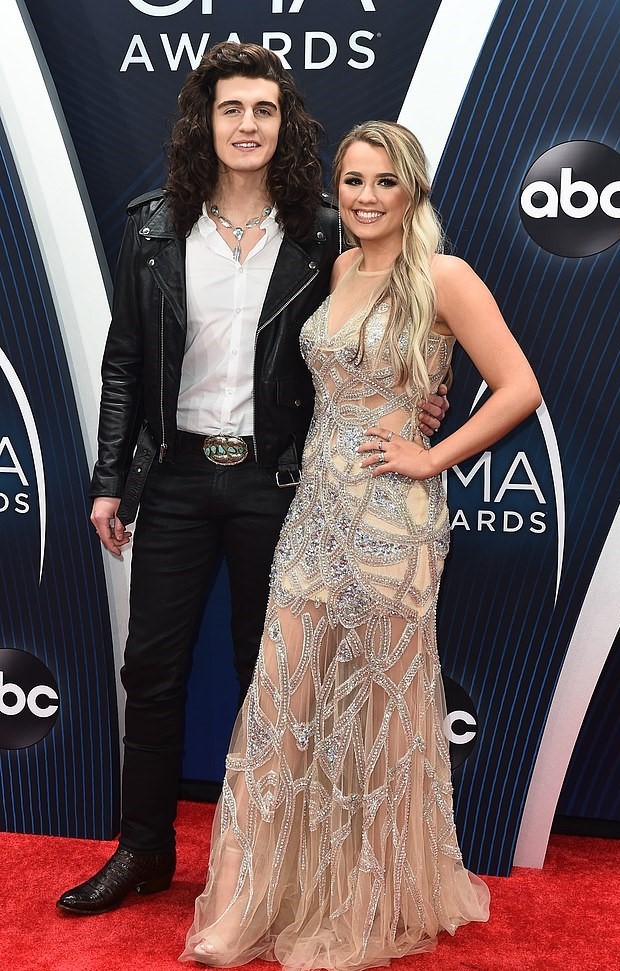 Gabby shared an Instagram message with fans. There she captioned as "Thank y'all so much for all the love and support on our latest post." In the picture, she and Cade showed off their wedding rings on the way to the honeymoon.
How Did Gabby Barrett proposed Cade Foehner and they Fall In Love?
Gabby and Cade first met each other in American Idol in 2018. There they both were both contestants on Season 16. Cade finished in the competition the Top 5. While Gabby came in third place. During Disney night, Cade performed "Kiss the Girl" from The Little Mermaid, and his romance with Gabby was revealed. When love is pure and genuine emotions are enough to make the opponent feel it.
The show then skipped to Gabby in the lounge and covered her blushed face. Judge Katy Perry, who had an over-the-top crush on Cade already during the competition, fabricated indignity over the revelation. "How long has this been going on?" she screamed. But later through a video she reacts to crush Cade Foehner on "American Idol."
Is Katy Perry Angry?
Katy hasn't posted about Cade and Gabby's wedding on social media although Katy went pretty wild over Cade's sexy performances on American Idol.
The judge is interested in actor Orlando Bloom. She went on to flirt even more contestants during the past season. The new season of the show is already underway, and thus we are quite sure of her another crush in no time.