Army Of The Dead is the most recent project under Zach Snyder, and the whole world is in trip mode. However, it's not just the director that's attracting interest. It's also the genre with the movie consisting of an international and diverse set of leads in the significant roles.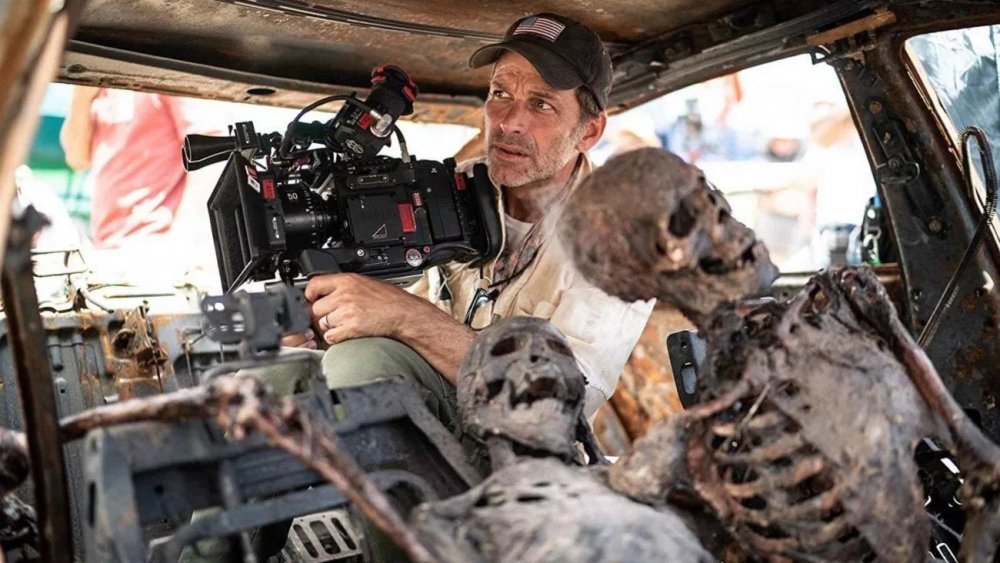 Current Status and scheduling details of the arrival:-
We all were expecting a late 2022 release, but that's no longer happening. Due to the delay by the pandemic, post-production in process for more than twelve months. End is nearing, and we can be optimistic towards an early 2022 premiere. That can also be a decision on the basis looking at the possible theatrical run.
Army Of The Dead is a dish in long preparations, and everyone expecting dinner should be expecting deliciousness.
[This film is on the development shelf since 2004, when Snyder turned down the chance to direct to pursue other projects. However, in 2010, it was announced that the franchise would finally be moving under Matthijs van Heijningen Jr. attached to direct and a fall 2013 release date, but this version also fell through.]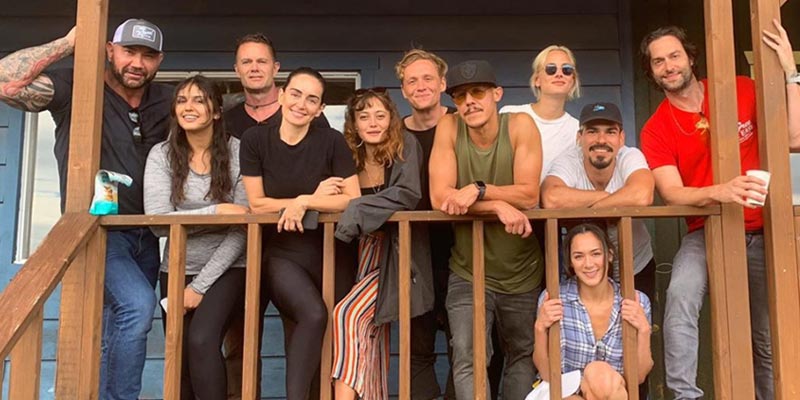 Fantastic cast of Zack Snyder's latest Zombie Heist project:-
Dave Bautista – Scott Ward
Ana de la Reguera – Cruz
Garret Dillahunt – Martin
Ella Purnell – Kate Ward
Omari Hardwick – Vanderohe
Hiroyuki Sanada – Hunter Bly
Theo Rossi – Burt Cummings
Tig Notaro – [Not Decided until now:: Replacement for Chris D'Elia]
Matthias Schweighöfer – Ludwig Dieter
Raúl Castillo – Mikey Guzman
Chelsea Edmundson – Misty Hillman
Michael Reid MacKay – Shambler Zombie
Huma Qureshi – Geeta
What is the brand new Zombie original about this time?
The movie is set in a world where after a zombie apocalypse breaks out in Las Vegas. However, rather than surviving, some people think differently than the rest. A group of private mercenaries take the ultimate risk of walking into the restriction zone to pull off the greatest heist ever thought of is the history of humankind.
However, another speciality will be Zack Snyder's first film after taking a break to focus on his family after his daughter's unfortunate demise. Now he's collaborating with suicide prevention and awareness causes.  However, the unavailability of James Gunn remains a centre of concern. For those who don't know, James Gunn didn't come back to write the script due to scheduling conflicts with The Suicide Squad (2021).
Check out more articles like this on The Nation Roar:-
Mirzapur Season Two Trailer is Here! Check Out Exclusive Details