Away Season 2: Netflix's series Away season 2 canceled. The streamer canceled the Hilary Swank starring space drama after season 1. If you don't know what is Away? Away is a Netflix series. It set in space starring Hilary Swank as Astronaut Emma Green. To understand why Away Season 2 canceled, let us jump right away to know more about it in detail.
Away is a Netflix Original and loved Sci-Fi drama series directed by Andrew Hinderaker. And series inspired by an Esquire article written by Chris Jones. American astronaut Emma Green tasked with leading a joint international effort to embark on a mission to Mars. The diverse cast of Atlas prepared to sacrifice lives for the sake of the task. And even if that means leaving their loved ones behind on Earth for the mission.
Did Netflix renewed Away Season 2?
At the time of scripting, Netflix did not officially renew Away for a new season. It's not surprising considering the Sci-Fi drama only recently arrived on Netflix back. Rumors heard some that Away has already been renewed. And it's still too early for Netflix to confirm this news. Early signs were that Away would be getting picked up for its new season to be credited to Netflix's popularity nowadays. Series took only three days after its release for Away to take the TV series top spot on Netflix US.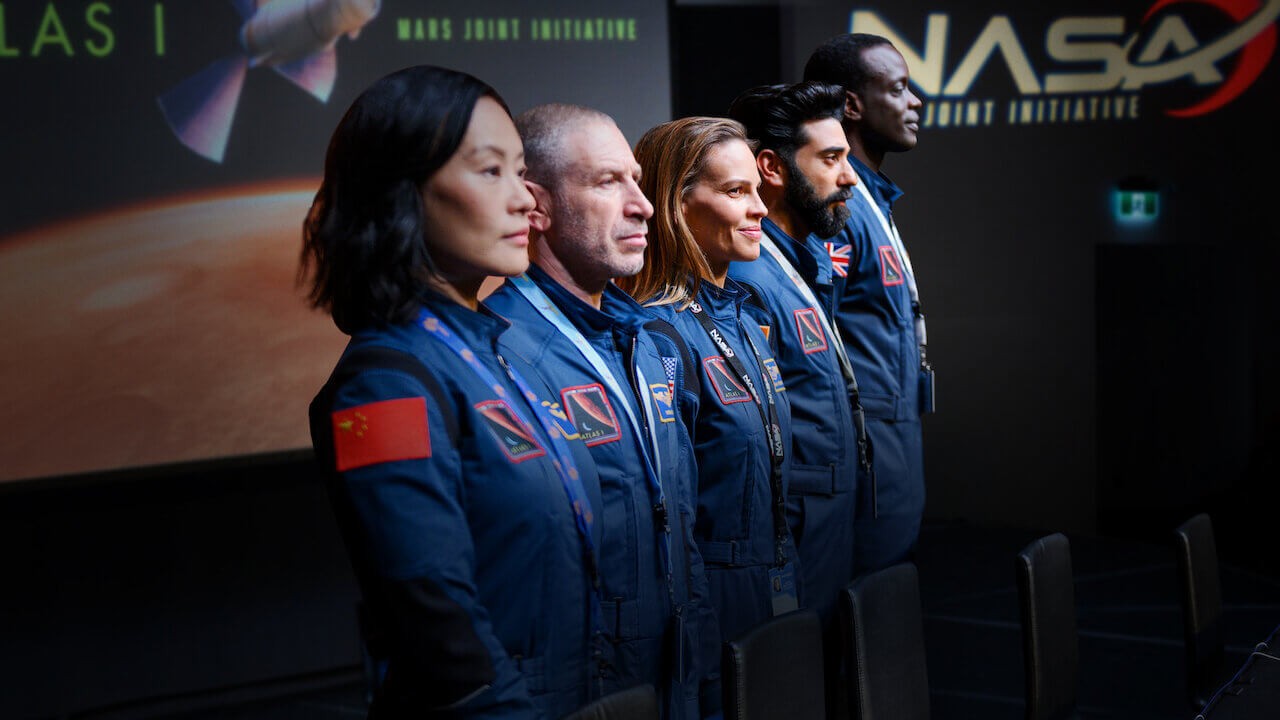 Why Away Season 2 canceled?
Netflix sci-fi series, Away Season 1 premiered on Netflix on September 4. The series sets to follow a group of NASA astronauts n their journey from the moon to Mars. The series cast many brilliant actors such as Hilary Swank, Josh Charles as Emma Green's husband, Matt, and Talitha Bateman.
The reason behind the cancellation was that Netflix felt there was not enough interest in the space series. Also, it would be a risky move to bet on the second batch of episodes. The ending continues as Astronaut Green and her crew successfully landed on Mars, and they had hop to start their new life there before returning home from the 3-year mission.
News paper are keeping the pace with all the Netflix cancellation

just ad Glow and Away to the list

It's the new game: Can you keep up with the Netflix cancelled show? https://t.co/rMG8cZAwxi

— Cancel Netflix Now ➐ (@CancelNetflix) October 21, 2023
Also read, The Sandman Filming Has Begun! Know When Netflix Is Bringing It…