Recently, there prevailed the news about the American actor Brian Austin Green ending the marriage with Megan Fox.
Brian discloses with a heavy heart!
It was reported that the actor became emotional during the disclosure of this split. He confirmed the news by saying that the ten years of marriage are over. He revealed their efforts behind sorting out the matter since the end of 2019.
Also, in the podcast titled 'With Brian Austin Green,' the actor cleared the doubts that everyone had in their minds. He confirmed that the news was real and that the couple has decided to part their ways after ten long years of togetherness.
The 46-year-old Brian cleared that there are no ways of resolving the matter. He also announced that this partition wouldn't affect their friendship.
Was it sudden?
The viewers might think this to be fake, but Brian confessed that he had foreshadowed the end of his marriage in a dream.
At that time, Megan was out of town, busy working on a film. Eventually, both of them agreed to the decision of staying apart for a while.
Eventually butterflies get bored sitting on a flower for too long. They start feeling smothered. It's a great big world and they want to experience it. pic.twitter.com/QABYOTLXnr

— Brian Austin Green (@withBAGpod) May 17, 2023
Brian also remembered how, after returning from a shoot, Megan initially behaved weird, just not like herself.
Brian explained how he gave some space to his beloved wife, Megan, after she returned from a shoot in another country.
She seemed extremely tired due to continuous shooting for many evenings. Thus, he wanted her to revive and get back to everyday life.
Read Also: Aaron Carter Finds Love Again!
Megan shocks Brian!
Sadly, the actor had to agree with the decision to split as while trying to clear out the misunderstandings in their relation; Megan clearly told him that she was happier alone.
To add on, the Wild Girl actor stated that while discussing with his wife, she told him how she felt more like herself when she was alone. She had been outside the country for shooting when she realized her happiness in being alone.
Thus, she wanted to give it a try. Hearing this, Brian was taken aback and upset. But then he realized that he could not be bitter just because his wife was honest.
Brian and Megan are the parents of three kids, namely Journey, Bodhi, and Noah.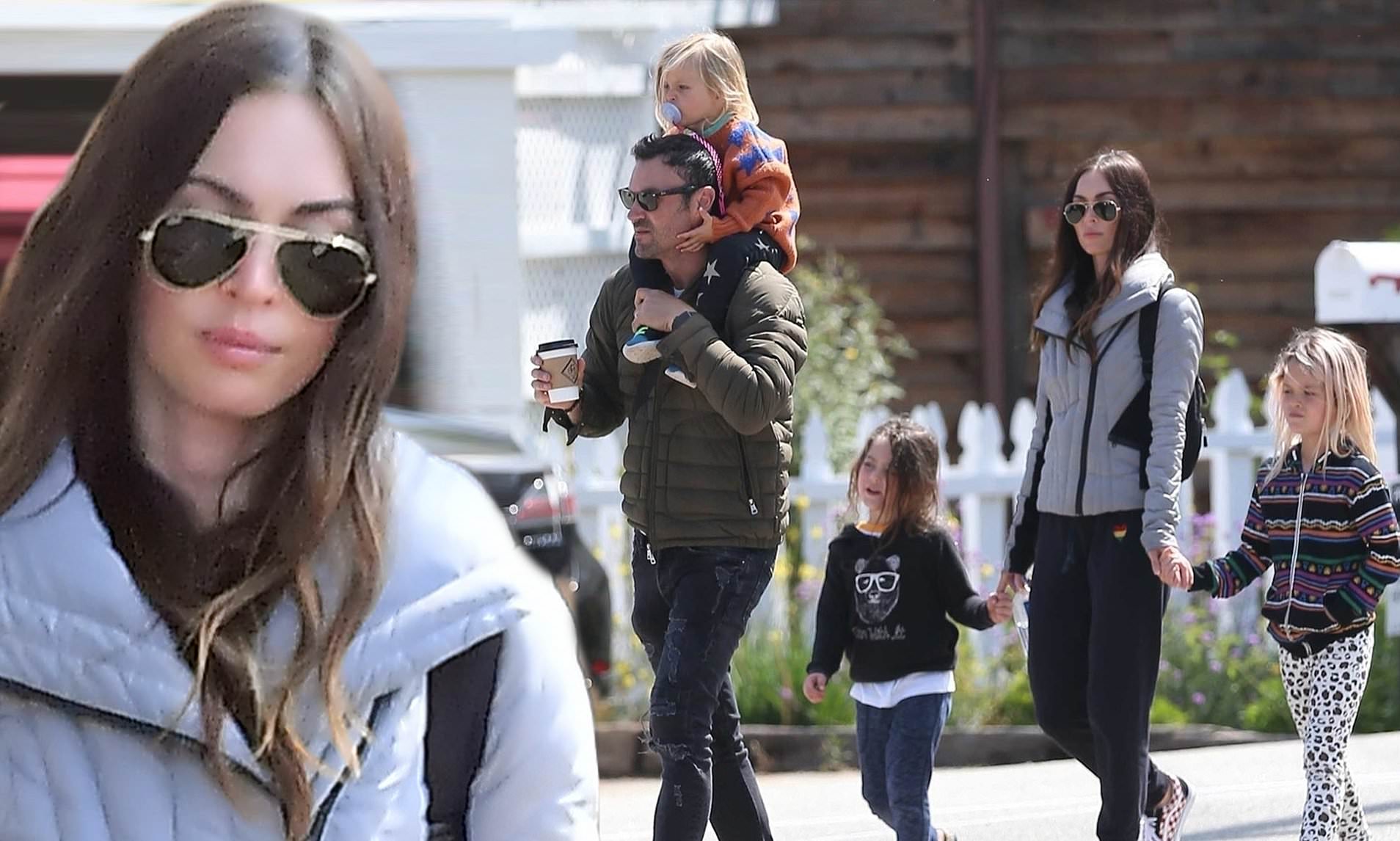 Though the couple might not be at good terms with each other, but their children have always been their topmost priority. They will never let the issues between them affect their children.
Brian fears to lose his best friend:
The actor became emotional while saying how cool his family was. He was pleased with his life and had not expected such a thing to happen. Before his partner, Megan was his best friend, and he fears losing her as a friend.
The American actor covers up!
Addressing the rumors about Megan and the American rapper Colson Baler, who is famous as Machine Gun Kelly, he covered up by saying that they were nothing more than friends.
Final Words
It seems that though unwillingly, Actor Brian Austin Green has agreed to split the relation with Megan Fox because he feels that he must give her the freedom that she desires.