The Twilight Saga has been everyone's most favorite romantic fantasy film series for more than a decade. We loved how Kristen Stewart, Robert Pattinson, and Taylor Lautner kept blowing our minds with each new part.
Now, the author of the novels on which the Twilight Series was based, is going to publish a new book. Yes, you heard that right. Stephenie Meyer's new novel Midnight Sun has been confirmed.
Here's all we know about the upcoming novel and a possible film adaptation of the same.
Will Midnight Sun be a Twilight Saga movie?
On May 4, 2023, an Instagram post on the official account of The Twilight Saga made everyone go crazy with excitement. The post said that a new book called "Midnight Sun" by Stephenie Meyer would go on sale on August 4, 2023.
Moreover, the caption said, "It's Happening!" The book is going to tell the story from the perspective of Edward Cullen (played by Pattinson in the movie series).
Take note: Same characters, similar story, different perspective. Certainly, this is increasing our expectations! Here's what they posted on Instagram on the 4th of May.
A comment by one of the fans read, "I have died every day waiting for this!" We all have, haven't we?
Looking at the current information, there is a high possibility of the novel Midnight Sun being adapted into a film. Firstly, the characters and story will closely be related to that in the rest of the movies of the franchise.
Secondly, the news about the novel was posted on the Instagram handle @twilight. This is the official account of The Twilight Saga film series.
So, maybe, they're already planning for a film based on Midnight Sun.
Twilight movies and cast
The Twilight Saga consists of 5 films based on 4 novels by Stephenie Meyer. Here's the list of the movies in the series-
Twilight
The Twilight Saga: New Moon
The Twilight Saga: Eclipse
The Twilight Saga: Breaking Dawn (Part 1)
The Twilight Saga: Breaking Dawn (Part 2)
The first part released in 2008 and the fifth one in 2012.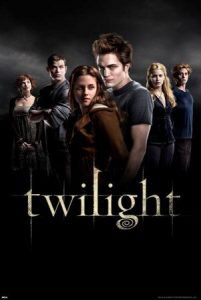 Furthermore, the main star cast includes Kristen Stewart (Bella Swan), Robert Pattinson (vampire Edward Cullen) and Taylor Lautner (Jacob Black). If the creators make a movie on the upcoming novel, we would love to see them reappear as the Midnight Sun cast.
When will Midnight Sun movie release?
Well, there has been no announcement about when or if the movie will be made. However, we can safely expect that to happen to look at the strong fan base and outstanding reception of all 5 movies of the Twilight Saga.
But, having said that, there's no official confirmation yet. So, let's wait for the novel to come out first so that the makers tell us about what they've planned further. Stay tuned for more updates!