It seems the 30-year-old actress of Twilight Series, Kristen Stewart, got a special birthday present on her birthday from her love Dylan Meyer. Kristen Stewart fans were curious about the actress's love life. Now we can safely say that she is in love.
It turns out Stewart & Meyer are dating since last summer after Kristen broke it off with her on-&-off partner Stella Maxwell. In an interview with E, an insider source said, "Kristen is spending time with Dylan and is very happy about it …..Kristen isn't holding back at all and loves being with her…. They are moving quickly and always together." It seems like Kristen Stewart is in for a long haul with Dylan Meyer.
The relationship between Kristen Stewart & Dylan Meyer is now official on Instagram. Meyer & Stewart kept their relationship pretty private since the beginning of their relationship. Fans were excited to get a rare insight on Stewart's love life with screenwriter Dylan Meyer.
Dylan Meyer took to Instagram to show her love for Kristen Stewart on her Birthday. She wrote "It's my absolute favorite persons birthday and I'm wishing everyone the volume of beautiful feeling I feel toward her. It's a short ride on this earth, spend your time with someone that inspires you to be the best version of yourself and lights your shit on fire."
In 2017 in an interview with Harper's Bazaar when Stewart got a little personal and addressed her sexuality, she said "I've been deeply in love with everyone I've dated. Did you think I was faking it? I've always really embraced a duality. And really, truly, believed in it and never felt confused or struggling. I just didn't like getting made fun of."
It seems Stewart is deeply in love with Meyer and they have made it official now.
Dylan Meyer posted their first official photo together on Instagram for Kristen Stewart's birthday where she called Stewart her "absolute favourite person."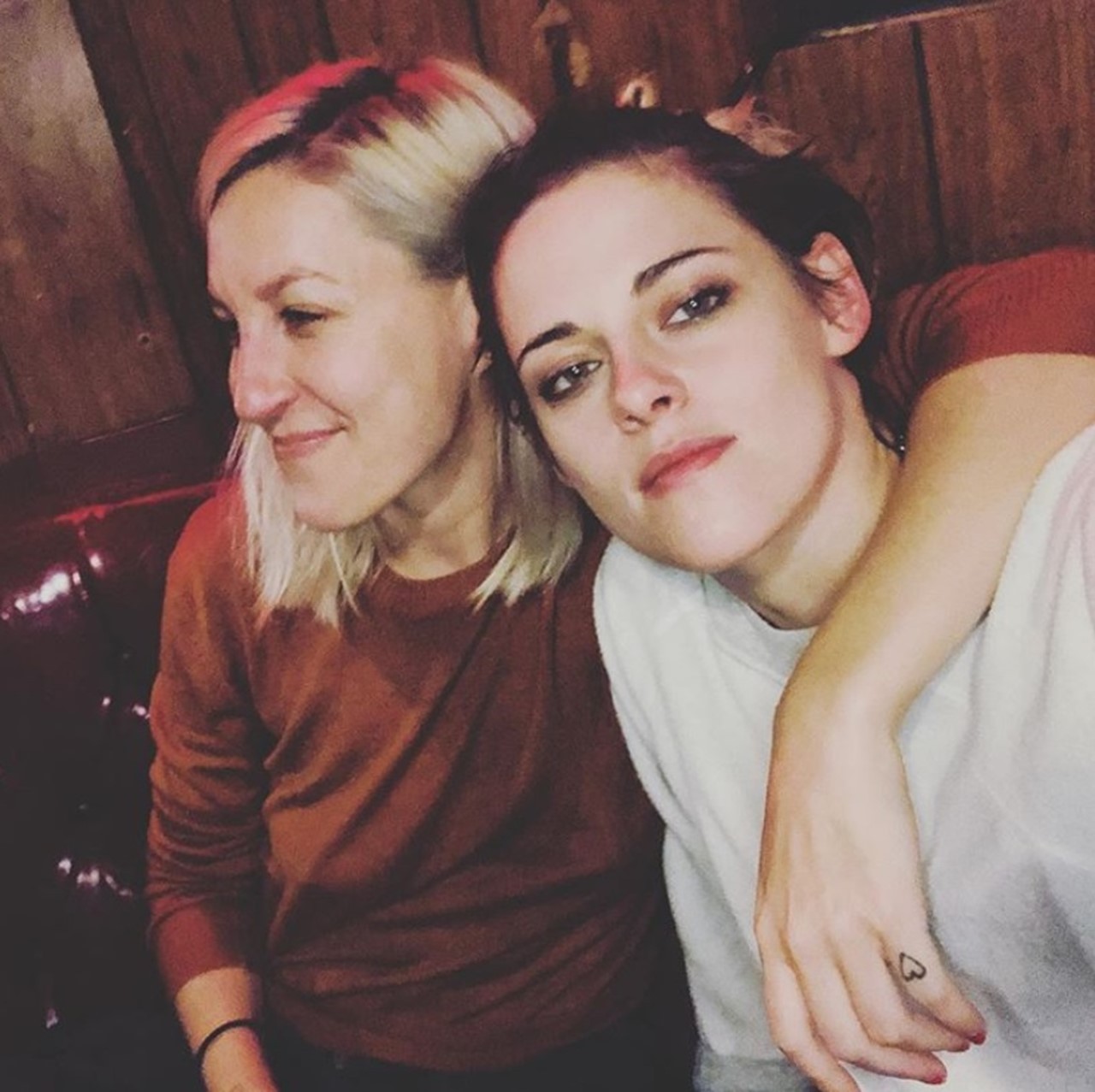 A source said that Kristen was with Stella Maxwell while it worked but now she has moved on to Dylan Meyer & she is very happy about it.
Maxwell & Stewart have a great deal of history together. They know each other very well. Now Stewart is in love with Dylan Meyer but it will be quite easy for Stewart to go back to Maxwell. In fact, they were seen kissing just last month.
Only time will tell about Stewart's future but for now she is set with Meyer.
Stay tuned to us to know more about the latest celebrity gossip.