Building a house is a dream for many of us. We're still allowed to dream, aren't we? Of course, we are. But, the issue is today's climate in the housing domain. It's not good. Owning a home was never harder.
One could argue that the ship sailed back in 2009, but after the recent pandemic, and a certain ongoing world conflict, we are far worse than we were a decade ago. Yet, we're still allowed to dream, and if you know what you're doing you can achieve those dreams.
So, if we're on the same page, you dream about building a home. We live in the age of progress and technological revolution so you're probably looking at modern designs. While classic architecture will never go out of style, let's build something today that will be classic in a few decades.
It's all about the idea and approach. Of course, it's vital to find the right partners such as Truoba who can be a massive part of your journey to attaining a new home. In addition to having an idea, and someone to put in the work, you need to know what to do to stay on budget.
We live in an age where everything around us is growing and developing while we must remain inside the confinements of our wallets. There's nothing wrong with that. Budgeting is quite normal. When done the right way, you can save money, work with what you have, and still end up with a modernly designed house that will suit all your needs. How to do it?
Well, keep reading this article and listen to our four planning tips to build a modern-style house on a budget. Let's start.
1. Plan Everything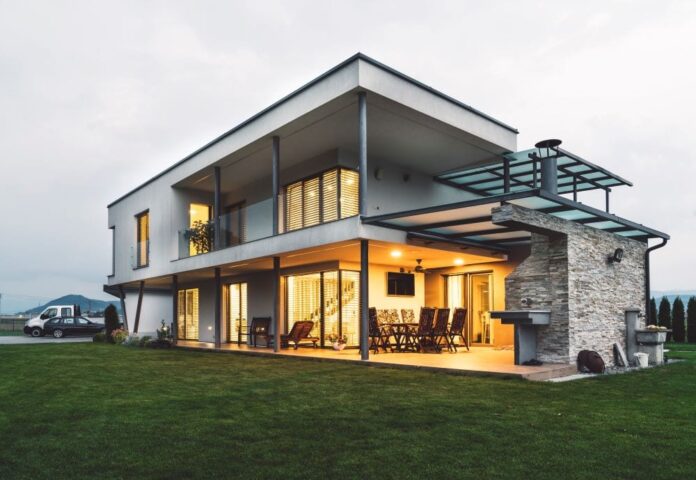 This is quite logical. At the same time, it's easier said than done. If you want to do things the right way doing it step by step is vital. To achieve this, and avoid any possible hiccups having a plan is a must. Having one is not enough.
You also need to honor it every inch of the way. When we say the plan, we don't talk only about the blueprints in front of you with the intended design of the house. What a fine plan includes are the blueprints, but also a budget, a good building company as we already suggested in one of the paragraphs above, and of course to keep everyone involved working on a schedule.
To do all of the above you need to plan. Now, we know it's not possible to look into the future, but trying to keep things steady, and having everyone oriented toward the end goal at all times should be achievable. What you want to do this way is to predict and avoid issues before they even arose. As we said, easier said than done, but achievable nonetheless.
2. Research the Market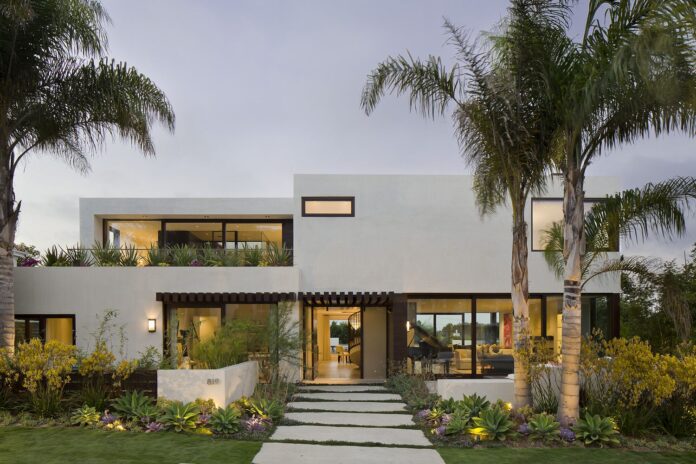 The world has become a wicked place. But, there are good people out there. We are one of them. You'll recognize that by having us take time from our busy schedules to help you with planning your new home. We have ideas, provide suggestions, and try to be helpful. But, we can't do it all.
The majority of the work will be on your shoulders. A hard burden to carry, but if Frodo could take that ring to Mordor you can do this. All that's needed is to do a bit of research by yourself. These days there are many people offering plans for modern buildings.
Do not jump on the first opportunity. In this department, a new one will come don't doubt it. You need to research the design market and search for a plan that fits what you imagined. So, don't be lazy and be thorough in your research. Analyze everything until you're sure that you have a proper solution on your desk.
3. Negotiate or Don't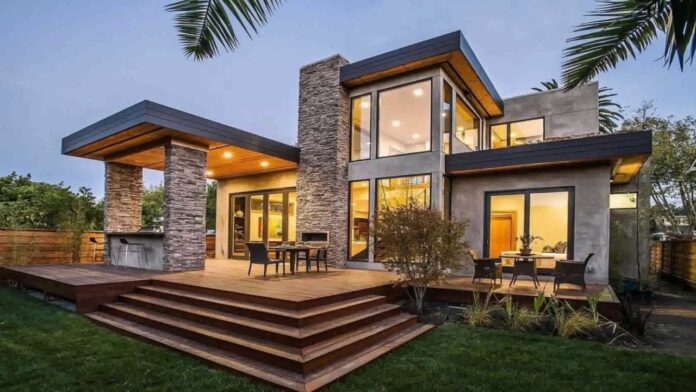 Are we being clear? Not really? How's that? We understand. Both things are not possible. But, this only applies if we're talking about one matter. Building a perfect home, or creating plans for one has plenty of matters to handle. That's why we're being vague. You need to be sure when to negotiate and when not to.
This is also easier said than done. Negotiating will be necessary on many matters. That's how these things go. What you need to ensure is that there are points you're not willing to negotiate under any circumstances. You need to be sure about the matters where you won't accept a compromise. You need to have these matters established before you make the first move. This way you'll be able to agree faster with your designer and the builder.
When they know where you stand, and you know where they're at, it will be easier to work together. If you're bending too often the chances are you'll leave the confines of your budget which is the primary thing you want to avoid.
4. Find The Right Builder
This can be the foundation of your new home or the last brick. It is all up to you. Choosing the right builder is a job half done. When you cover all of the points from above you're halfway there. What remains is the second half. This is it.
Having a reliable partner in every department is vital for the final success. You need to be like Bebeto and Romario, Starsky and Hutch, or Holmes and Watson. While these combos are unparalleled, you can at least strive for them. With the best plan in the world, thorough research on everything related to your new home, and a tight budget you're prepared to respect till the end you look like a set person. But all of it could provide as not sufficient if you don't have the right building partner.
In the end, what matters the most is how your pan will be put into motion. You can be of help here, but the professionals on the other end matter too. They matter a lot. So, make sure that you make a great selection in this department. If you don't do this, the beans you collected before might be spilled at the worst possible moment.