The most wonderful time of the year is just around the corner, which means it's time to start thinking about gifts and goodies for you and your loved ones. It could be that the end of year stress is starting to add up, or that someone special in your life could use some wellness in their life. Either way, wellness products are a great way to help everyone relax and unwind. Self-care should be at the top of your list after all!
So, if you have someone on your list who loves wellness, or if you're a wellness guru yourself, then this list of wellness products is just for you!
Wellness Journal
The wellness journal is the perfect way to get in the habit of focusing on yourself and setting your intentions for each and every day. You can write down your schedule to ensure you hit everything in terms of wellness throughout the week.
Journals are a great way to express gratitude and get in tune with yourself before a busy day. They're also a great tool for setting and reaching your goals. Whether that be in regards to stress reduction or exercise and health.
Weighted Bangles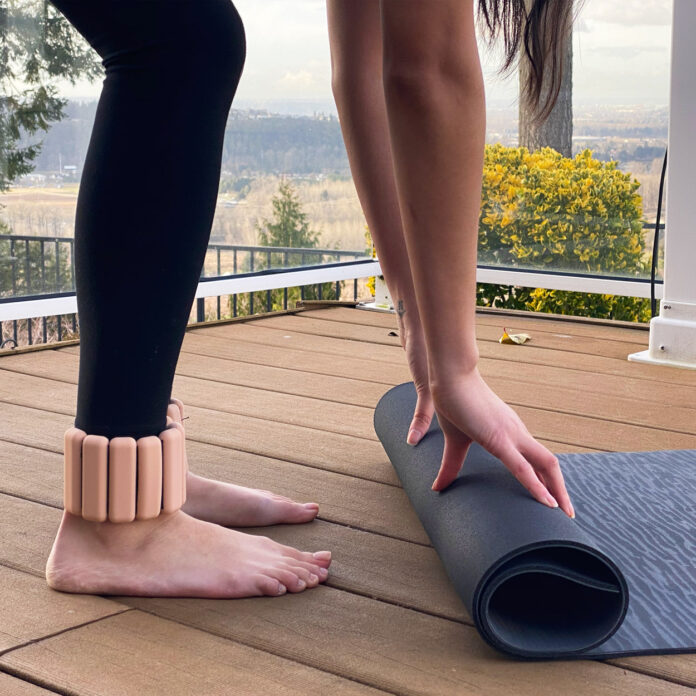 Speaking of exercise, weighted bangles are one of our favorite wellness products. They're the perfect addition to your workout routine, not to mention look extra sleek.
There's nothing more motivating than new workout equipment to inspire your next workout. This product is sure to help you stay in the swing of your holiday workout routine and will be a major asset to your exercises. They're also super easy to bring with you while traveling!
Massage Gun
If you're not able to book in for a regular massage over the holidays, a massage gun is a fantastic second choice! When you're feeling sore, or are simply looking to relax a little, a massage gun is sure to do the trick.
Massage guns help to break up lactic acid and are great for muscle recovery. You won't need to wait nearly as long in between workouts and are sure to feel great because of it.
Time Marker Water Bottle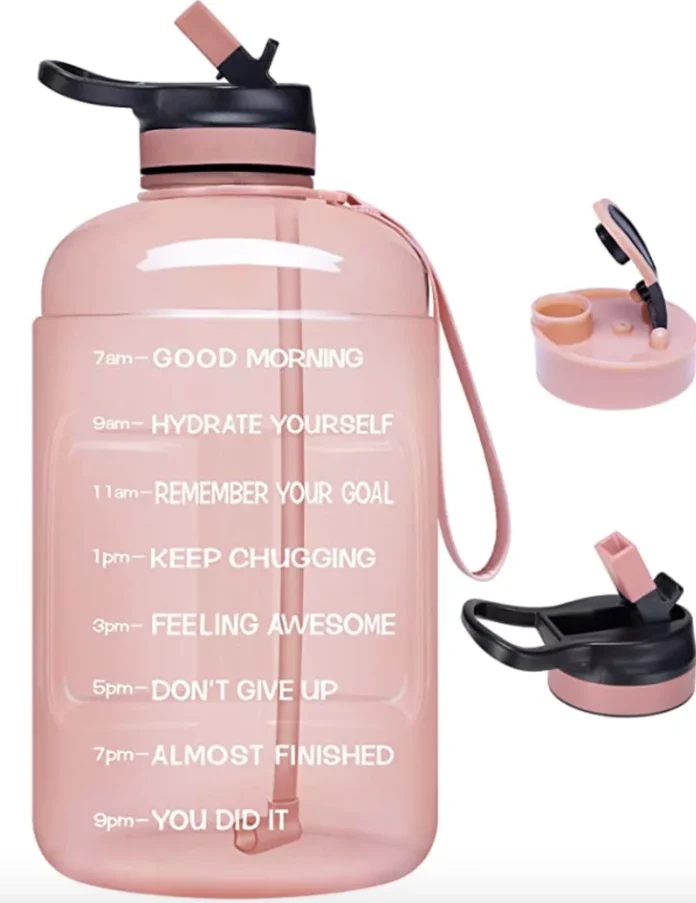 We're all aware of the fact that drinking enough water throughout the day is essential to health and wellness. Especially during the holidays when your diet can quickly become sugar cookies and eggnog.
The time marker on the outside of the water bottle is perfect for helping you to gauge exactly how much water you should be consuming and by what time. The more hydrated you are the better you'll feel both mentally and physically.
Sunrise Alarm Clock
Waking up early is hard enough, but it's especially hard when it's still dark out in the morning over the holidays. If you or someone you know is trying to become an early riser, the sunrise alarm clock is perfect for easing you out of your sleep and waking you up.
The sunrise element of the alarm clock mimics a sunrise which is super helpful when it comes to bringing you out of your sleep.
Foam Rollers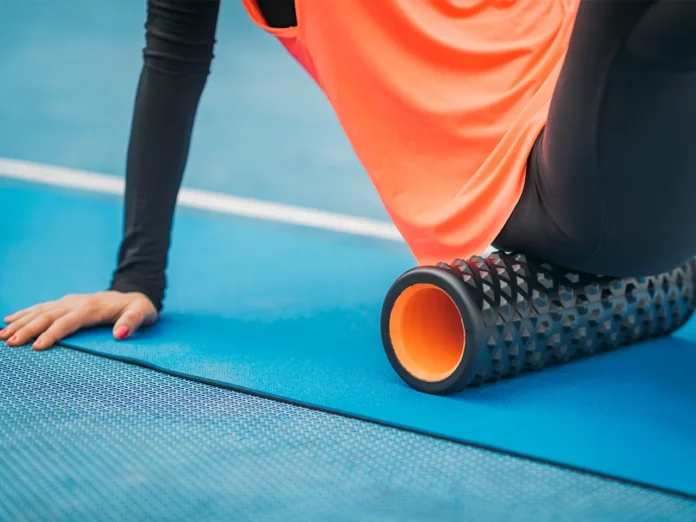 Similar to the massage gun, foam rollers are great for muscle recovery after a hard workout. It's important to be kind to your body, and give it the recovery that it needs.
Grab a foam roller before bed and roll out the sore parts of your body to help with muscular health. Just like the weighted bangles, foam rollers are easy to bring with you if you're traveling over the holidays. You won't miss out on your workouts and won't lose time for recovery!
Xen by Neuvana Headphone Set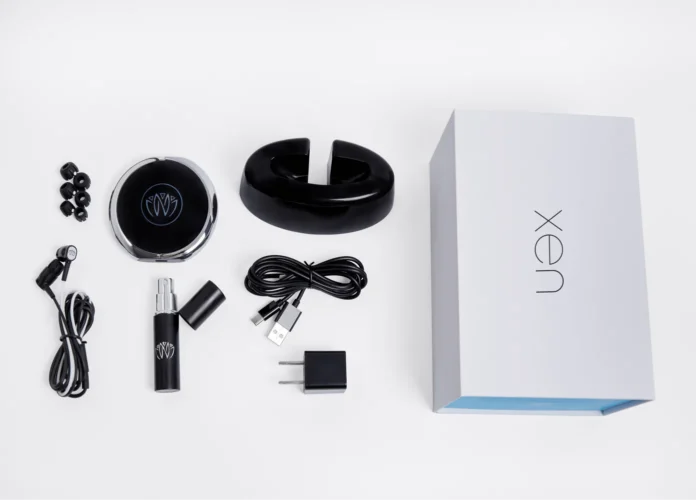 If you haven't tried the Xen by Neuvana headphones you're definitely missing out! You can use the headphones and earbuds to deliver vagus nerve stimulation signals through your left ear while you listen to music.
The stimulation of the vagus nerve helps to reduce stress and helps you to enter into a relaxed state. This is the ultimate product in terms of wellness!
Bath Salts
Taking a bath all on its own can contribute to wellness, but bath salts take it to a whole new level! Bath salts can help to ease tension and release the worries that are weighing on you. All it takes is adding them to a tub of warm water and taking a soak.
There are tons of different bath salts to choose from, infused with everything from lavender essential oils to lemon and rose.
Essential Oils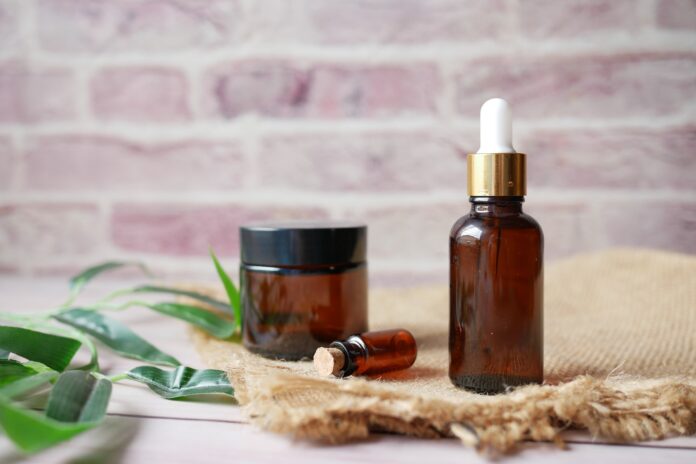 Essential oils all on their own are powerful in contributing to wellness. Aromatherapy allows you to intentionally calm your mind and can even help bring you into a meditative state.
You might go for a relaxation package and choose a diffuser to go along with your favorite essential oils. Add a few drops to the diffuser and you're sure to feel more relaxed.
Chyawanprash
If you haven't heard of Chyawanprash, it's essentially an ayurvedic tonic that's known for its powers in helping to improve physical strength and immunity. Toxins are released from the body which ultimately helps to lower the cholesterol levels.
This tonic is made up of gooseberry and a bunch of other healthy ingredients that allow you to be stronger than ever!
Hair Care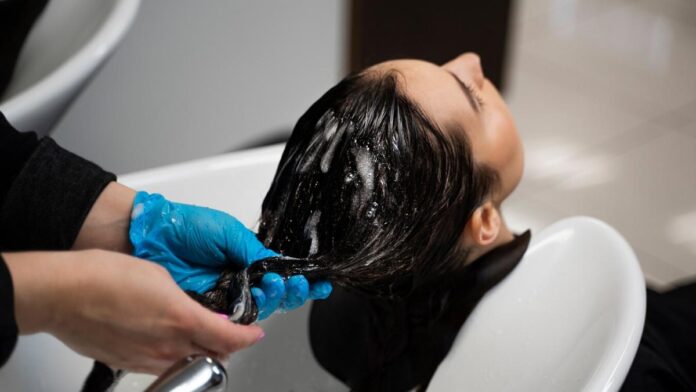 Hair care is a fantastic wellness product that isn't necessarily something everyone thinks to treat themselves to. You might go for a luxurious hair oil, or even a heat protectant spray.
Whatever it may be, taking care of your hair is an important part of overall well being.
Incense Sticks
Wellness is taken to the next level with incense sticks! They help to purify the air and fill it with a delicious aroma.
That aroma can help to enhance your spirituality or just make you feel great in general. One of our favorite types of incense is sandalwood.
Wellness Products for Everyone to Enjoy
We hope this list is helpful in giving you ideas for wellness gifts that are perfect for loved ones, or for yourself. The holiday season isn't always easy, but it's always better when you put your own health and wellness first!