Created by René Echevarria and Travis Beacham Carnival Row is an American urban fantasy television series currently streaming on Amazon Prime Video. It was premiered on 30 August, 2019. The first season of the fantasy drama contains eight episodes.
It was inspired by a film script, A Killing on Carnival Row, which was written by Travis Beachem. In July 2019, the renewal of the season was announced.
Carnival Row: Cast and Plot
The star cast of Carnival Row includes
Orlando Bloom as Rycroft Philostrate
Cara Delevingne as Vignette Stonemoss
Simon McBurney as Runyon Millworthy
Tamzin Merchant as Imogen Spurnrose
David Gyasi as Agreus Astrayon
Andrew Gower as Ezra Spurnrose
Karla Crome as Tourmaline Larou
Arty Froushan as Jonah Breakspear
Indira Varma as Piety Breakspear
Jared Harris as Absalom Breakspear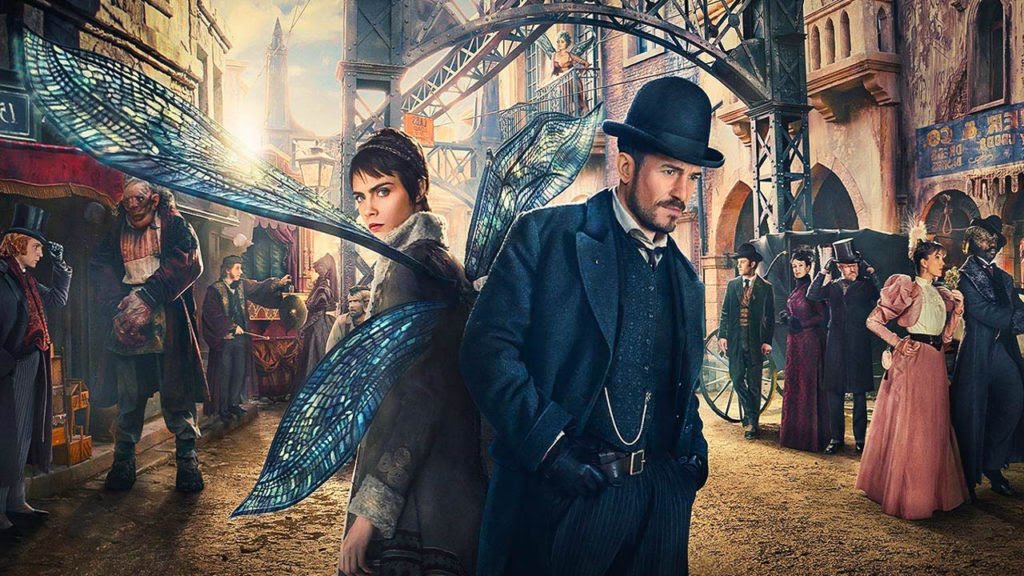 The story follows fabled creatures who have escaped from their home town. Things are getting serious between the growing immigrants and the citizens.
The drama centers the investigation of murders, unraveling dark crimes, and unresolved romantic tale. Carnival Row is based on the film script A Killing on Carnival Row, written by Travis Beachem.
Do we have a release date yet?
After 50 Shades Freed 365 Days Is Conquering The Netflix
The filming of the second season was initiated in November in Prague. A few months after the release of the first season. However, the filming was halted due to coronavirus pandemic.
So it would not a surprise if the showrunner pushes the release date forward. The previously expected release date was sometime in August, but now we can expect the release of the second season by the end of the year.