If you've decided to take up exercising or running, you've probably started looking for all the tools, equipment, and clothes you'll require. Besides buying the sneakers and clothes that'll makhe you comfortable through the workout sessions, there is another thing that is overlooked by many people, but that you must buy – tennis socks.
However, these models have a different feature than the usual socks we wear every day, which is why you might be wondering – how can I choose the right ones for myself? Luckily, the article below will shed some light on the entire topic, so, without further ado, let's look at the list of tips you need to keep in mind:
1. Before Anything Else, Look at The Fabric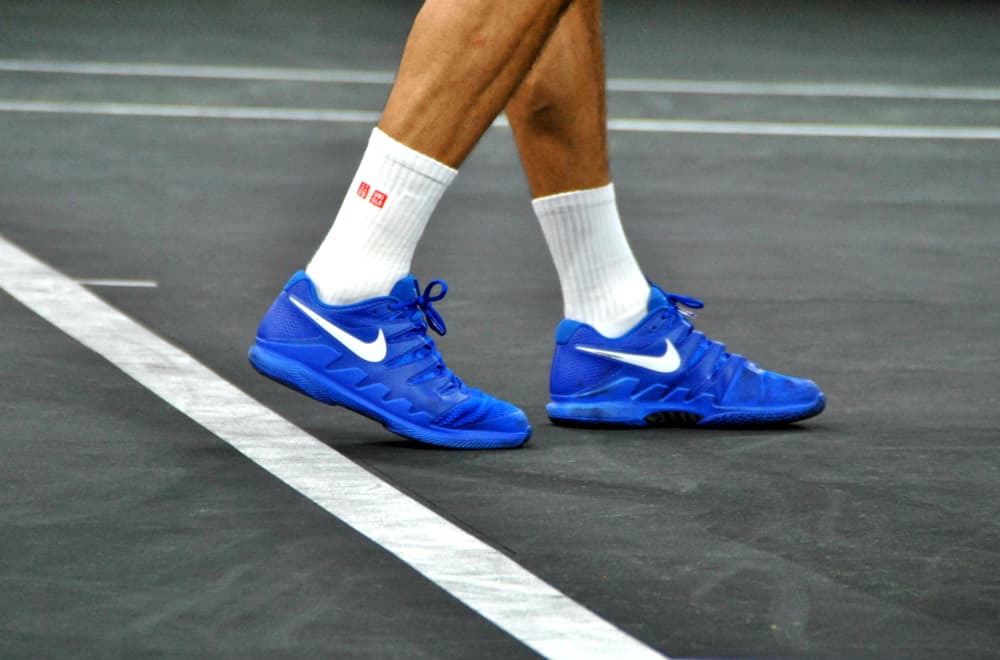 One of the most common mistakes people make when opting for socks for physical activity is that they choose to buy ones made from 100% cotton. However, cotton isn't suitable for exercising, mostly because it will absorb and retain moisture coming from your feet. This won't only make you uncomfortable, but it could also create blisters!
This is why you should look got some synthetic materials like polyester, acrylic, or any other material that'll be capable of absorbing your sweat, but more importantly, that'll dry quickly. By picking such fabrics, you could ensure that you're comfortable and that you prevent blisters.
If you like to run during colder weather, or if you just want to exercise in your backyard, you should opt for buying wool blend stockings, especially since they'll keep your legs dry, but at the same time, they'll keep your feet cozy and warm. Keep in mind, cotton is your biggest enemy, hence, avoid it at all costs.
2. The Thickness Can Make or Break Your Exercise Routine
Now, this is something that'll entirely be based on your requirements and needs. Though some people like to wear thinner and minimal stockings, other people might prefer to have a 'cushion'. Some models could even feature double-walled thickness, meaning that you could easily prevent blisters.
So, when you're thinking about the thickness, you should consider what you'll be doing during your exercise routines. For example, if you'll be running long distances, you might want to have more cushioning, however, if you simply want to go to the gym every other day, you might want thinner options.
You must also consider the footwear you'll wear with the socks. If you opt for a thick sock, you might not be able to fit it into the shoe. On the contrary, if you choose larger shoes, a thicker option might make them fit properly. Additionally, you might want to go to a physical store in order to try them with the sneakers you purchased.
3. The Style is Also Important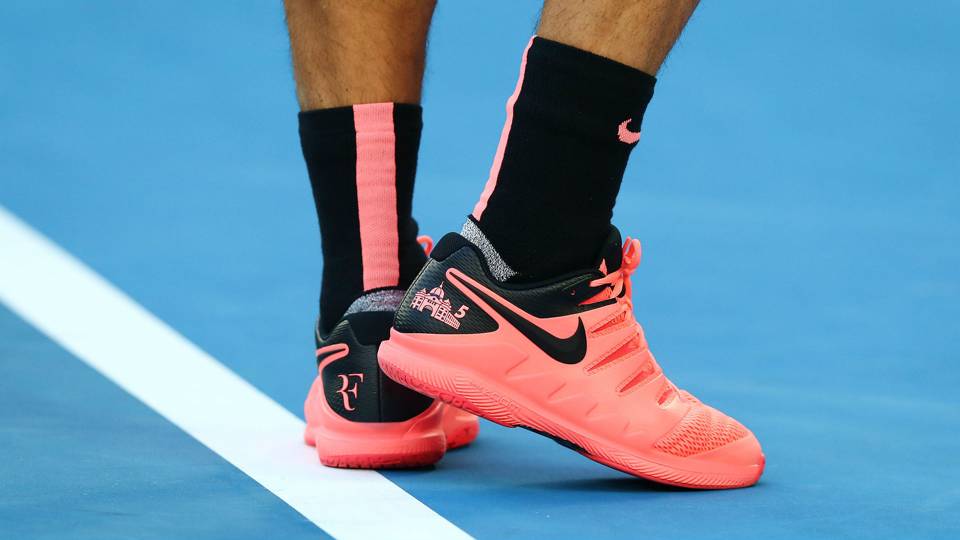 Again, this is something that'll be influenced by your preferences, however, there are a few important factors that you should think about. For starters, you must determine which activities you'll be doing. For instance, if you're planning on running through a forest, you might want to consider longer or knee-high socks. Why?
Well, by opting for these lengths, you'll be capable of preventing debris from entering your sneakers, but more importantly, you'll avoid being scratched by vegetation and you can prevent insects from biting you. However, if you'll be running on a treadmill at your home, you might want to opt for some low-cut models.
All of this means that some of the stockings that you could purchase will depend on the activities you'll be doing, hence, ensure that you consider this as well. Additionally, if you want to see a list of some of the best tennis socks out there, you could learn more about them here.
4. A Suitable Size + Fit = Comfort
In most cases, socks are measured by the size of your shoe. And, if there is one thing that you must take away from this article, it's the fact that you need to wear socks that are suitable for your shoe size. If you opt for larger models, it might lead to friction, which will definitely result in blisters and pain.
On the other hand, if you choose models that are too small for your feet, it could be even more damaging since you might constrict your blood flow and circulation, you might not be able to move your toes properly, and it could lead to some injuries as well. Hence, always guarantee that you opt for models that'll suit your feet.
5. Compression Has Many Benefits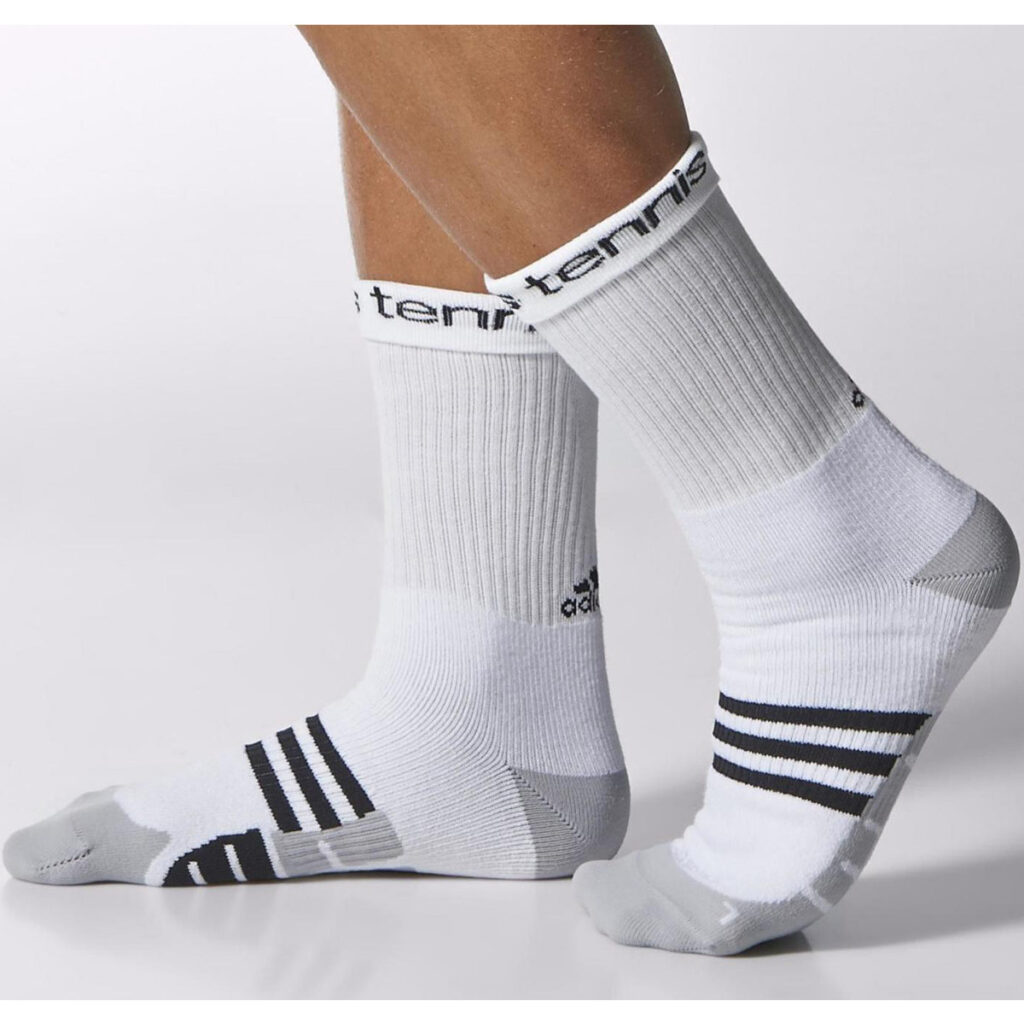 Tennis or as they're also referred to as compression socks, and by ensuring that they'll compress your limbs, you'll be able to gain various benefits including increased blood flow and comfort for your ankles and muscles, and it'll also prevent any cramps and splints from happening.
Again, you must guarantee that they don't compress your limbs too much, especially since this could lead to a lot of issues with your feet. Hence, you must ensure that you use the appropriate size. Don't forget, it's always better to test the sneakers and socks out together, especially since this will allow you to figure out what's suitable for you.
6. A Wide Range of Designs
Last on our list, but not least important is the fact that you can pick from a wide range of designs, patterns, and colors. Of course, you should always consider function before looks, however, you might want to choose something that will look good. You should know that there are thousands of options on the market, so, before you choose a particular model, do some digging.
Also, you could choose to completely customize them. What does this mean for you? Well, it means that there are various companies that offer you a chance to place your own design on them, meaning that you could choose to place literally anything that you want on them.
Conclusion
If you wish to ensure that you're completely comfortable during your workout sessions, you should purchase a few pairs of tennis socks. Besides making you feel relaxed, they'll also support your ankles and muscles, which means that your performance will be better, but more importantly, you could prevent your legs from hurting later on.
So, now that you're aware of all the factors you'll have to think about when looking for tennis socks, you might not want to waste any more of your time. Instead, you should open up a new search tab and start browsing different online stores in order to find the items that'll suit your needs and requirements.