This event represents one of the biggest events in the country. It is known for beer, traditional music, German folklore, parades, and more. For many people, the opening day is the best one since you can enjoy the parade and concerts. This place is especially popular among groups of people since they will have great experience while listening to music, getting drunk, and eating famous sausages.
When it comes to outfitting, you can choose from many options. If you are interested in traditional clothes that will help you to blend into the mass, you can learn here about the most popular pieces. We will help you to make the right choice
It is Not Necessary to Choose Traditional Options
Since it is so popular, it is not a surprise that there are so many tourists from all over the world who are interested in this festival. However, we are aware that finding traditional clothes can be an issue unless you are living in Germany. You can always order it online, but if you are planning to stay here only for a couple of days, and you are not interested in spending more money on something that you will wear only once, there is no need to do that.
You will see plenty of people in casual clothes. On the other side, choosing to wear it will make your experience even better because you will blend in the mass and become part of various group events like games, dancing, and more. This decision depends on your budget and time. Luckily, there are stores all around the city where you can buy these clothes on the same day when the event starts.
Clothing Tips For Women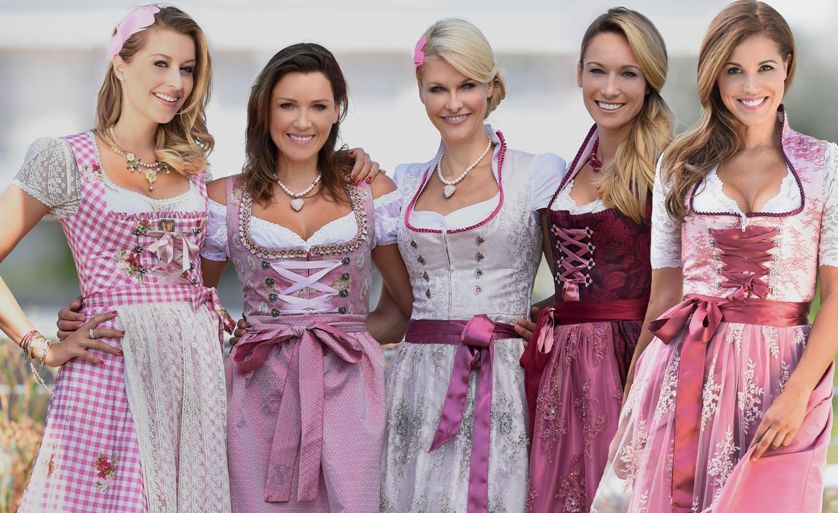 The most popular option is called Drindl, which represents a colorful dress with unique needlework and patterns. It is standard for these dresses to have a deeper cleavage, which makes them even more attractive. This model is made by the image of working suits from medieval times, and modern form takes roots in the 19th century when they started with this event. You can choose from different models according to size, length, color, decoration, and more.
In case that you are looking for this type of outfit for the first time, maybe the best option is a middle length since you won't make a mistake with that option. It will suit perfectly in various constitutions. On the other hand, if you have enough time, you can visit some stores and try different models to be sure that you got the perfect design and size. Besides dresses, blouses are also very popular. They are even more attractive, and also have a deep cleavage. For those interested in more traditional options, we recommend aprons.
This option will close your cleavage and you will look less seductive. When it comes to shoes, there is no need to opt for some old models. You have to be aware that you will be on your feet all day long. Therefore, choose a pair of comfortable shoes. Maybe the best option is to get sneakers and secure comfort throughout the whole day. Another excellent feature is that there is a wide selection of colors available. When it comes to accessories, special purses are available at the entrance, and they are perfect in combination with traditional clothes. Moreover, you can choose various types of necklaces and hairstyles as well. Other popular options are jackets, shirts, hats, and more. You will find all kinds of clothes with special emblems and designs related to this event.
Clothing Tips for Men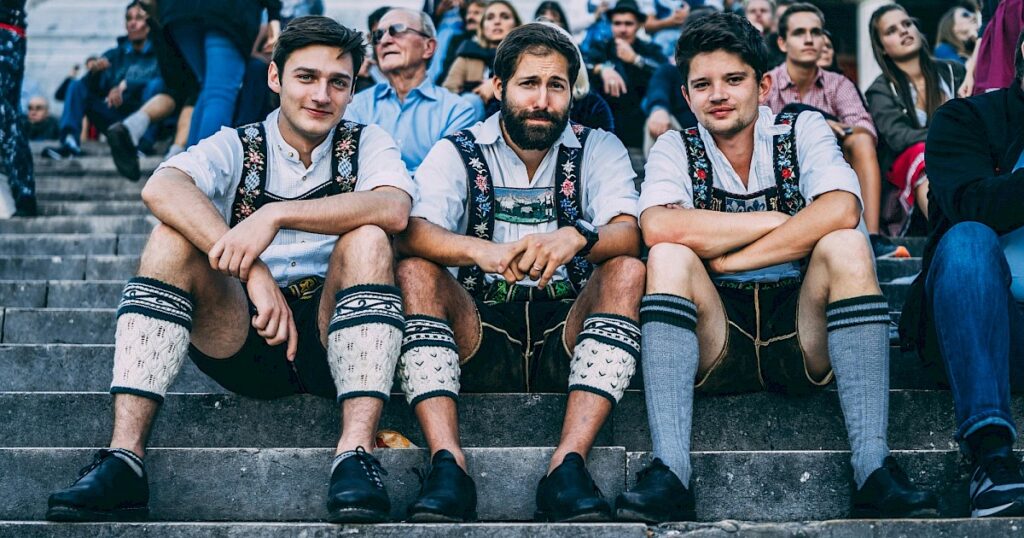 When it comes to men's collection, there is also a wide selection of options. Things are the same as with women, which means that you can come in the regular outfit, but you will have much more entertainment if you wear something more traditional and related to this ceremony. The most unique about man style is long socks called lederhosen. Also, suspenders can be seen on many people here. You can combine brown boots, long socks, shorts tightened with suspenders, and a nice shirt with traditional patterns.
Another popular option is to wear a hat. the interesting part is that this is the original and authentic solution, and the easiest choice as well. In case that you don't have time to choose the clothes, or you are not interested in spending a lot of money on your outfit, getting only a traditional hat can also leave a great impression. There is a wide selection of hats that represent tradition, this event, or some funny quotes and themes.
Buying Guide?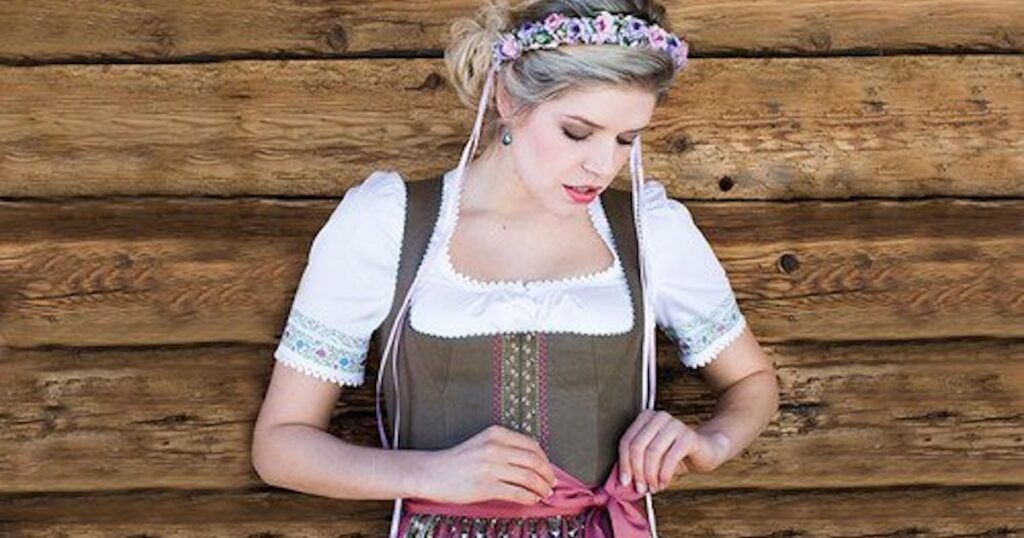 There are many stores where you can choose various outfits. However, the main issue is that many of them have much higher prices during the event. In that matter, maybe the best option is to buy clothes before the start and choose some store that is not inside in the same city. Also, look for reliable and well-known options to be sure that you got high-quality pieces of clothing.
The great advantage is that we can order it online. Buying it several months in advance will help you save your funds because most people will choose this design only for this event since there are not so many other occasions where you could wear it. Also, it is much easier to order it online and wait for delivery for a couple of days than visiting various stores.
The Bottom Line
The most important is to focus on having more fun. If you are interested in wearing something traditional, German clothes are the best choice. Still, you don't have to worry if you didn't have enough time to buy it. You will see many people in regular clothes as well. Buying only a hat will help you to blend with others. The best things about this festival are a great selection of famous German beers, delicious domestic food, great music, and a chance to meet a lot of people.