For many drivers, having a proper stereo system in the vehicle is essential, especially when they are driving some longer routes. There are many benefits of listening to music while driving. When you are alone, it can break the monotony and help you to be more focused on the road. Also, in some cases, music can even prevent people from falling asleep. On the other hand, driving with your friends and listening to your favorite tracks will make the trip much more interesting and it will seem as much shorter as well.
However, it might seem complicated to select the right option since there are so many of these products available on the market. Also, you can choose from a wide selection of models with different functions. Therefore, you should select one according to your preferences. For example, you can focus on the powerful equalizer, design, big LCD screen, and many other features. Moreover, there is a wide price range as well. If you are interested in more affordable options, we are going to present to you some of the best options that you can buy for a cheaper price.
1. Alpine UTE-73BT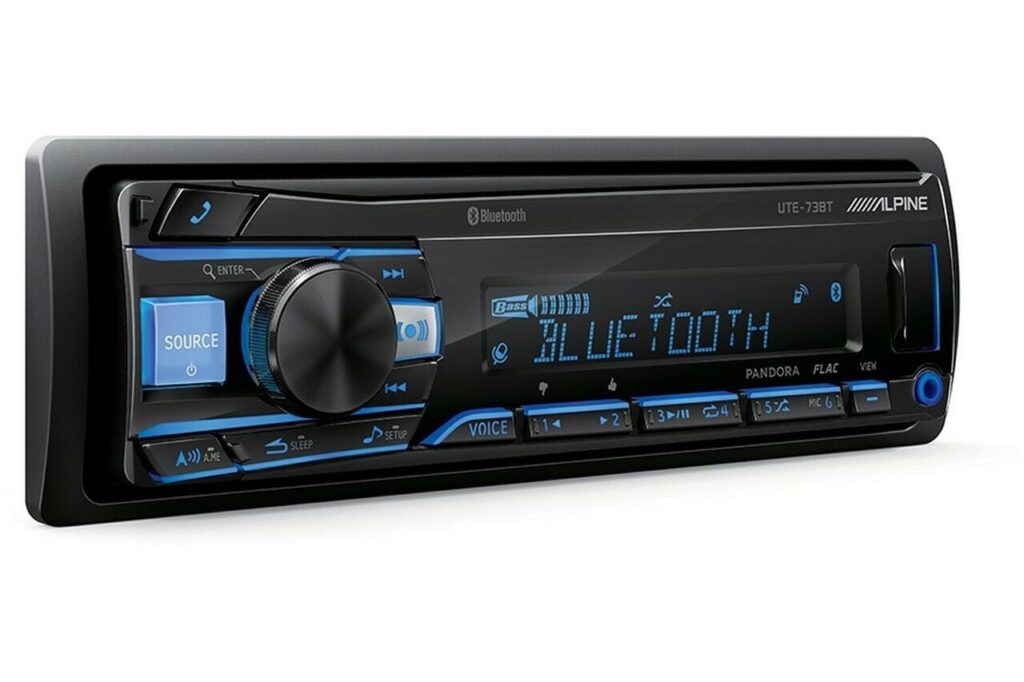 This is one of the best stereo systems that you can find for under $100. One of the best features is that you can connect it with your smartphone via Bluetooth and stream music from online services. On the other hand, if you don't want to spend too much data or you are in an area with a poor network, you can insert an SD card as well. Also, there is the ability to connect the phone or USB with a cable, which is an even better function.
Moreover, another great feature is the installed microphone for hands-free calls. In combination with a proper phone stand and this stereo, there is no need to buy expensive LCD screens that can serve for navigation and other features besides playing the music.
2. Pioneer MVH-S320BT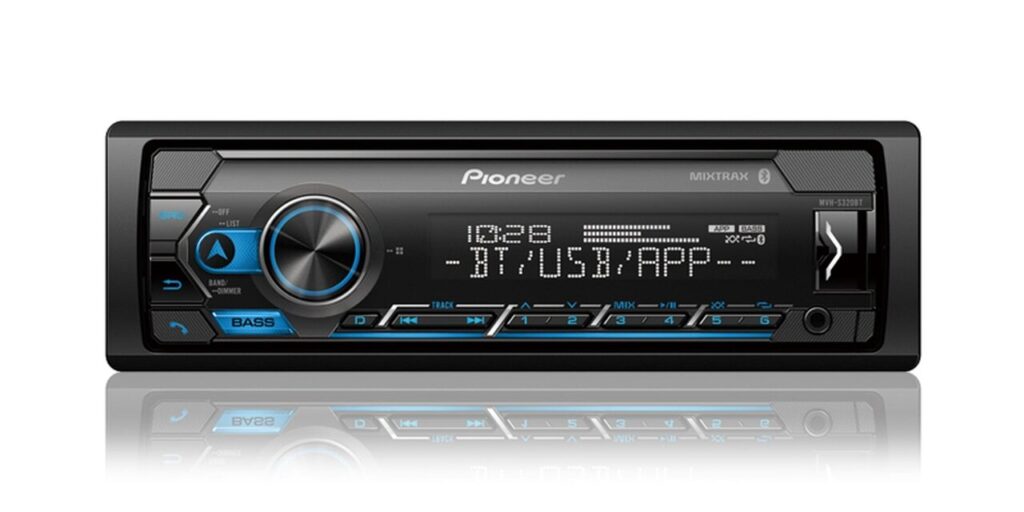 This brand is one of the most popular in this branch, which is not a surprise because they are constantly introducing improved stereo systems with advanced features. It is typical for most of these devices to have a wireless connection people are interested in using this feature more often. An additional unique feature is the ability to use a special app that will much easier connect the phone with the system. Also, there is the Alexa feature as well, that can help you to stream different content without the need to type it into your phone. The price of this device is $140.
3. JVC KD-X270BT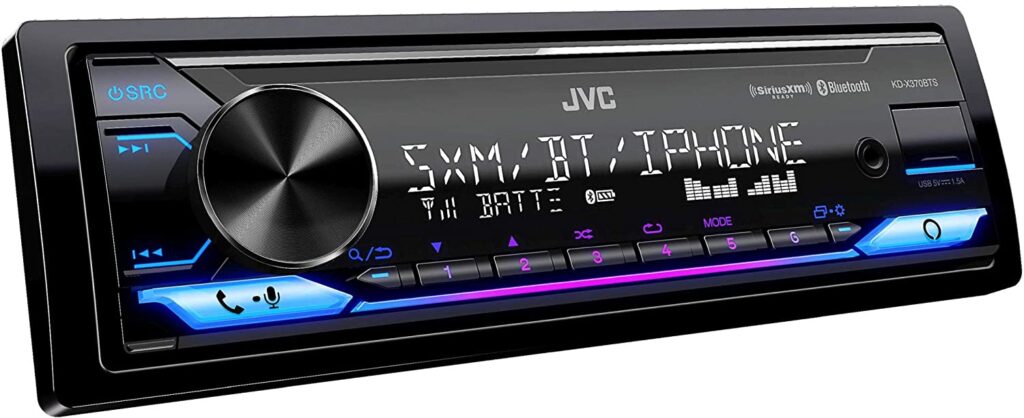 This system from a popular brand called JVC represents one of the most affordable ones on this list, with a price of under $90. It is especially good when you are traveling with more people since it can par up to five devices at the same time, which means that it will be much easier for everyone to play their favorite tracks. Also, it has a great equalizer that can create great sound even with weaker speakers. In that matter, you can save a lot of money by buying cheaper speakers and bass as well.
4. Sony DSXA415BT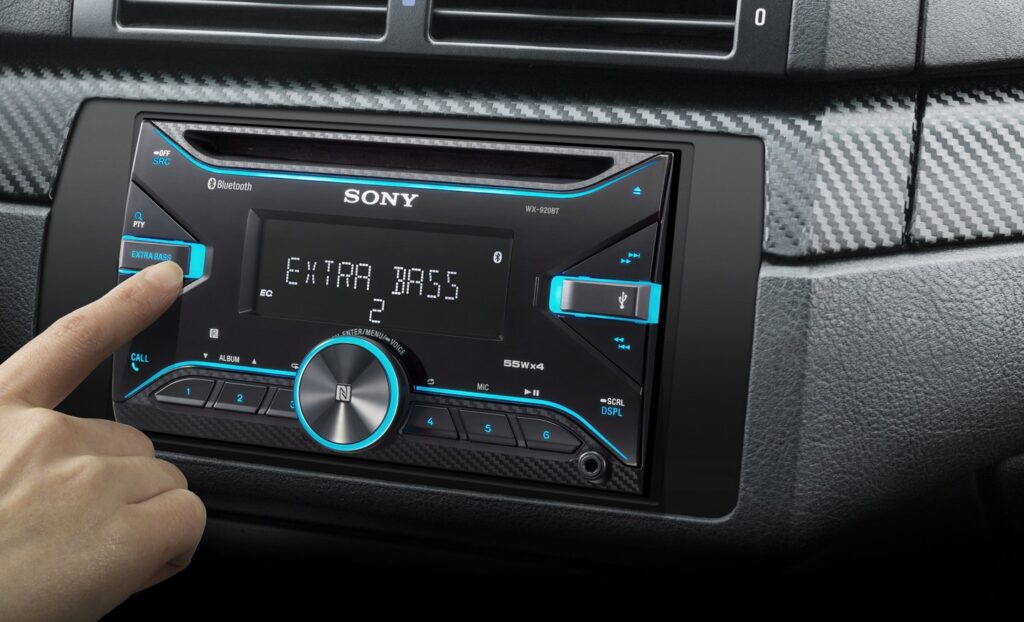 The stereo system made by Sony is slightly more expensive, but its main feature is the improved interface and controls. You can also make phone calls and even send messages in hands-free mode. Moreover, it is using NFC for an even better wireless connection and it is available for both Android and iOS users. The price of it is around $150, but it is not much cheaper than most similar devices, and some excellent functions make it one of the best choices when it comes to affordable stereo devices.
5. Pioneer MVH-S420BT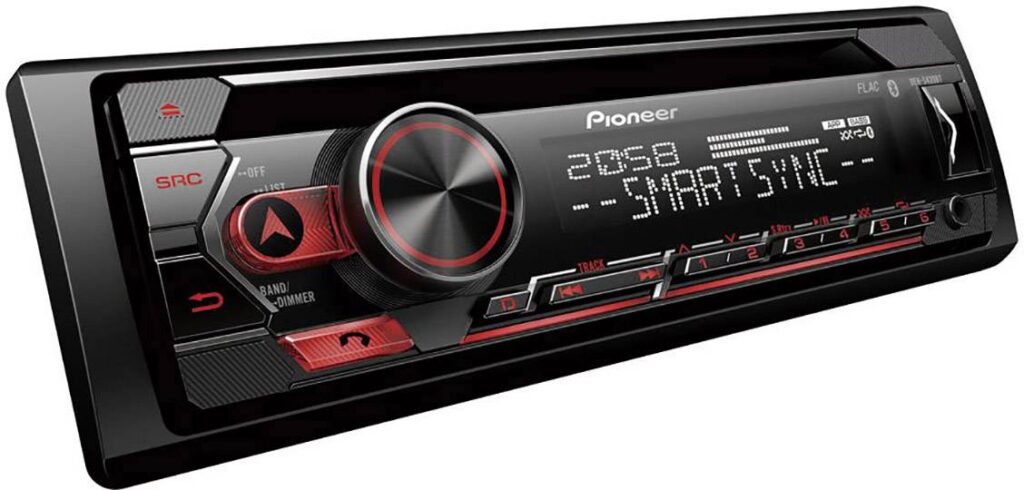 This product is especially good for real music enthusiasts. You can use the feature where you can create unique mixes of different tracks, which is great for long trips. Also, there is a feature to use Alexa, which is great for hands-free functions like weather forecast, making phone calls, changing tracks, and more. There are other amazing features as well, like a simple wireless connection, bookmarking favorite tracks, and more. The price is around $140.
6. BOSS Audio Systems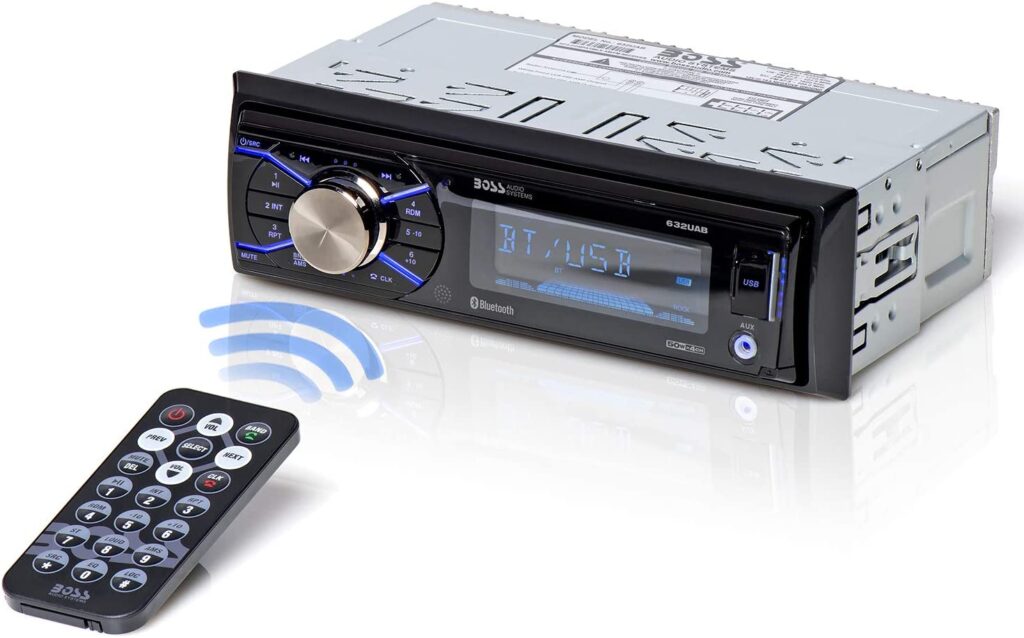 For those interested in the most affordable solutions, we suggest you check this product, which can be found for less than $30. Even with such a low price, some excellent features can be found in much more expensive systems. An integrated equalizer can process the sound in the best way to provide you with clean tones, even if the speakers are of poor quality. Moreover, you can connect the phone with Bluetooth, and use various hands-free functions. When it comes to the speakers, you will get two pairs with the power of 50 Watts. Therefore, it has many similar features as a few times more expensive options.
7. Aigoss Bluetooth Single Din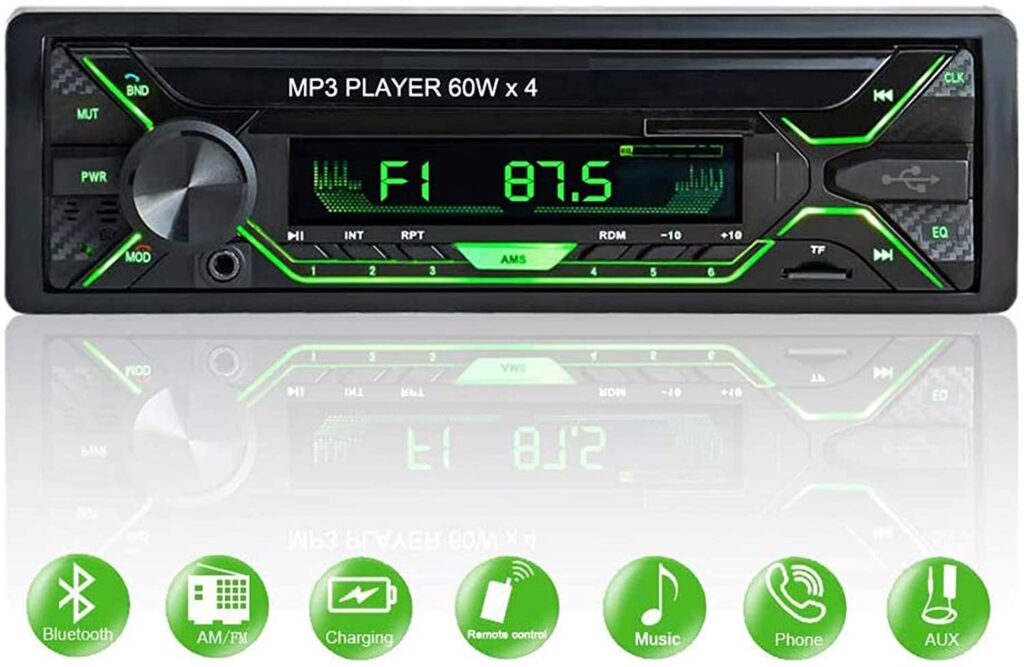 There is an even cheaper model from the brand Aigoss, that you can find for only around $20. It has many features like most other systems and can provide excellent sound. In that matter, if you are not so interested in spending more money on popular brands, this one offers reliability with a two-year warranty, and many great functions most people are looking for these days. it comes with two pairs of speakers with 60 Watts and can support various formats of music.
Last Words
As you can see, finding the right option should not be an issue. You will have to determine the main functions you want to have in the vehicle, the power of the speakers, or the ability to pair multiple devices at once. However, most of these come with speakers with only 50 Watts. In that matter, if you are interested in loud and high-quality reproduction, focus on buying more powerful speakers. You can buy them separately, which is a great thing as well.
If you want to check more about affordable stereo systems and their main features, benefits, and potential downsides, visit https://www.walkermcguire.com/best-car-stereo-under-100-and-under-200/