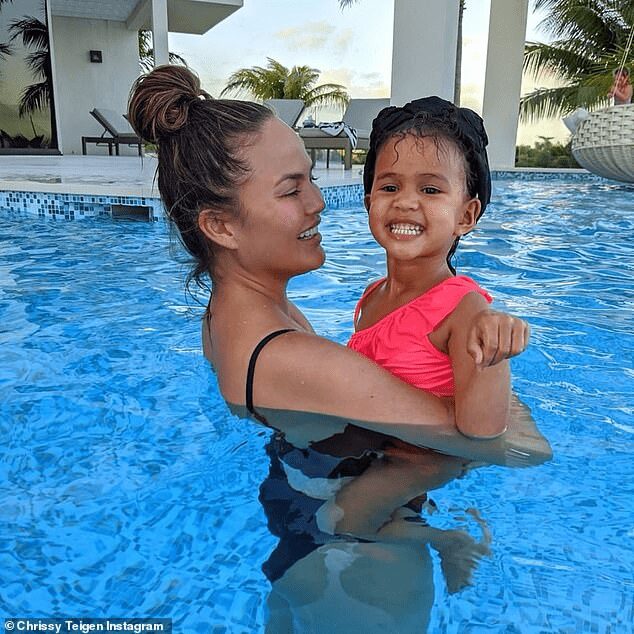 Chrissy Teigen is undoubtedly the darling of the internet. Her presence on Twitter and  Instagram makes her more loved by fans all around the globe. Her social media skill is excellent! Employing this ability, fans can always feel connected. But when these fans take any situation too seriously, something hilarious happened. The same now goes for this superstar!
Teigen's latest social media gets many critics from her fandom. Fans have attacked her on the ability of her photoshop in the pool with her child. This move has proven 'too much of something is really BAD'. On the other hand, it also demonstrates her being the most appal online figure out there.
So Actually What Happened With The Photoshop?
It's the beginning of the new decade, and Chrissy Teigen is already back on the online trolls. The trolls cover the editing skill of Teigen. The fairy includes an image of herself and her daughter, Luna in the pool.
Though she masterfully ends up the  Instagram troll. But the echos of using 'horrible Photoshop' on a pool picture is still lingering.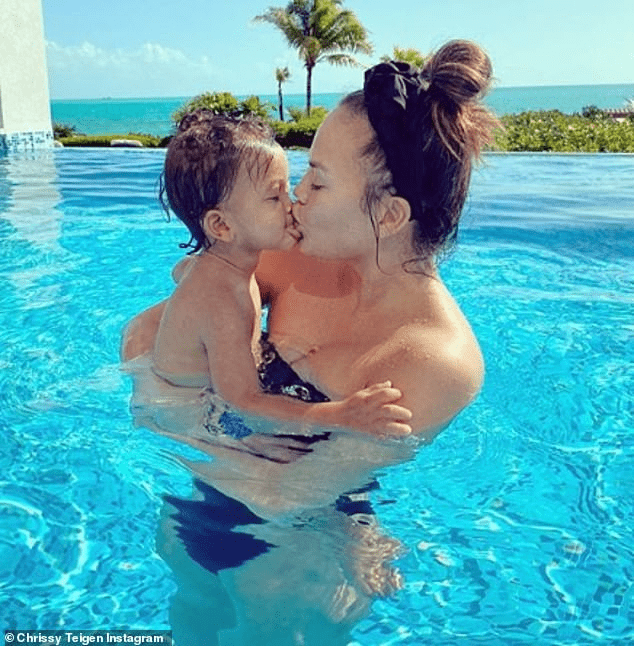 So what is wrong with the photoshop? Why the Fandom is accusing her, is that way?
On New Year's Eve, Chrissy shared an image of herself holding three-year-old Luna in the pool. But parts of her body looked distorted under the water. According to fans, she edits the pic that the image of her butt was distorted underwater.while on vacation over the holidays in a tropical location the trolls cracked the internet.
Christine Diane Teigen is  34 years old American model and television personality. She never let trolls crush her image in the social arena. There are hardly sometimes when she gets hit of it. This is Such a time!
But she handled the situation wittily. She responded hard, and she proved to be true. The distorted image boosted a follower to blame Teigen of editing her body.' That's a horrible photoshop Chrissy,' the commenter wrote in a now-deleted comment'. Eventually, the commenter was attempting to crack a joke. But Teigen put it seriously and show him their place.
"Why would I photoshop my a** to be bumpy and smaller than it already is," the cookbook author wrote.
Since the reply, the commenter erased the comment. Others on the comment were aware of the water to distort the picture, but most other comments on how adorable the mom looked with her young daughter.