The most awaited Netflix show Dark Season 3 is hitting our screens soon! The makers of the show have released the official trailer after a long wait. We've got all the other updates that you need to know about the show. Here's what the trailer has unveiled about the plot of the finale season of this superhit series.
Dark Season 3 trailer
After putting up a date announcement video 2 weeks ago on Youtube, Netflix has finally released the trailer of the third season of Dark. The trailer was released on June 12. With the last season of this German drama, all our questions from the last season will be answered. Take a look at the official trailer below.
What does the trailer tell us about Season 3?
The trailer begins just where the last season ended. So, we can see a conversation happening between Martha and Jonas on the day of the apocalypse. Interestingly, the day of apocalypse and the premiere day of the third season is the same, that is, June 27, 2023.
The trailer reveals several new characters along with the main characters but not with all the details obviously.
Plot details of Dark Season 3
Well, we can't completely assume anything about the next season from the trailer. Firstly, some scenes suggest things visually and details from the plot are not directly spoken.  Secondly, what we see might appear differently or change suddenly in the series. So, drawing out conclusions won't be safe.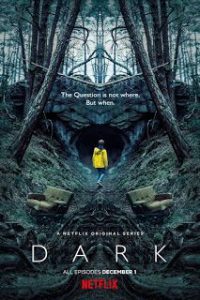 But, some things are being made clear about Dark Season 3 from the trailer in an indirect manner. This season might mark an end to Adam's journey as suggested by a scene shown in the official trailer. In addition, there are some big and "shattering" revelations that we can expect.
Some other possible events
Reportedly, there are some twists and turns approaching the relationship between Martha and Jonas. Furthermore, another element from the trailer that can keep us wondering about Dark Season 3 is that it isn't about what year, but it is about what world.
We'll leave the guessing part up to your imagination and not spoil the fun for you! Till then, let's wait what assumptions by the fans turn out to be true when Dark Season 3 releases.