The trend of Musicals seems to re-emerge recently and Disney is making the most out of this opportunity. Disney is soon coming up with a movie that is said to be inspired by the works of music legend Lionel Richie. Currently known as All Night Long, the movie will feature the most appreciated works of Richie. Here's all the information we currently have about the project.
All Night Long
Reportedly, the project is in its early stages right now. Sources suggest that Lionel Richie's greatest hits and his most wonderful back catalog will be a part of this movie musical. Also, Lionel Richie will co-produce this movie with Dana Brunetti and Matt Del Piano from Cavalry Media.
Current status of the musical
As mentioned earlier the work on this project has just begun. Screenwriter Peter Chiarelli is reportedly working on the script of All Night Long. Chiarelli has previously worked on many successful projects like The Proposal, Crazy Rich Asians, Eagle Eye, etc.
Lionel Richie and Disney have remained tight-lipped about it so far. But, be sure that this movie will be a great gift from Disney to all the music lovers out there!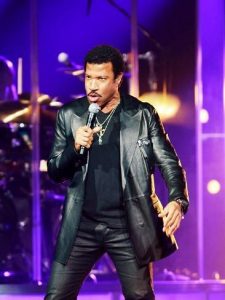 Lionel Richie
Richie is currently on the panel of judges for Disney ABC's American Idol, a singing reality show. As per sources, he froze his dates for All Night Long in January this year. However, a notable thing about the upcoming project is that it won't be a biopic kind of a thing. It's going to be more like a movie musical from Lionel Richie song Catalog.
Speculations say that it can also be some kind of tribute to Lionel Richie's contribution to the world of music. But, since Disney and Richie have not confirmed anything specific about what it will be like, it would be better to wait for an announcement. Stay tuned to know more about All Night Long.