Derry Girls, a show which gains the fam for the category of teen drama show single-handed is coming to rock you again. According to the critics, if you want to see something to watch which soothes your soul, then you should prefer this show.
This series show the beauty of teenage life. It will take you on the ride of teenage school drama with gossips, crushes, detention, and studies. If you are still part of any college or any private institute, then you will defiantly relate your college life with this series.
After a long time, an Irish sitcom that is created by Lisa McGee is coming to give you another fantastic experience. Let's talk more about season 3.
About the series
Well, season one and season two contain different stories. The series deals with adolescence but against a backdrop of the 30-year ethnoreligious clash. While the season 2 contents with the story of Good Friday Agreement.
This series is set in Derry, Nothern Ireland. We got the touch of the schooling system of them.
Release Date Of Derry Girls Season 3
In 2018, the very first season of Derry Girls was out, and everyone loved it so much. In the year 2019, they released the second installment of this fantastic series. Well, after the release of season 2, channel 4(releasing track of this series) has declared the renewal of season 3.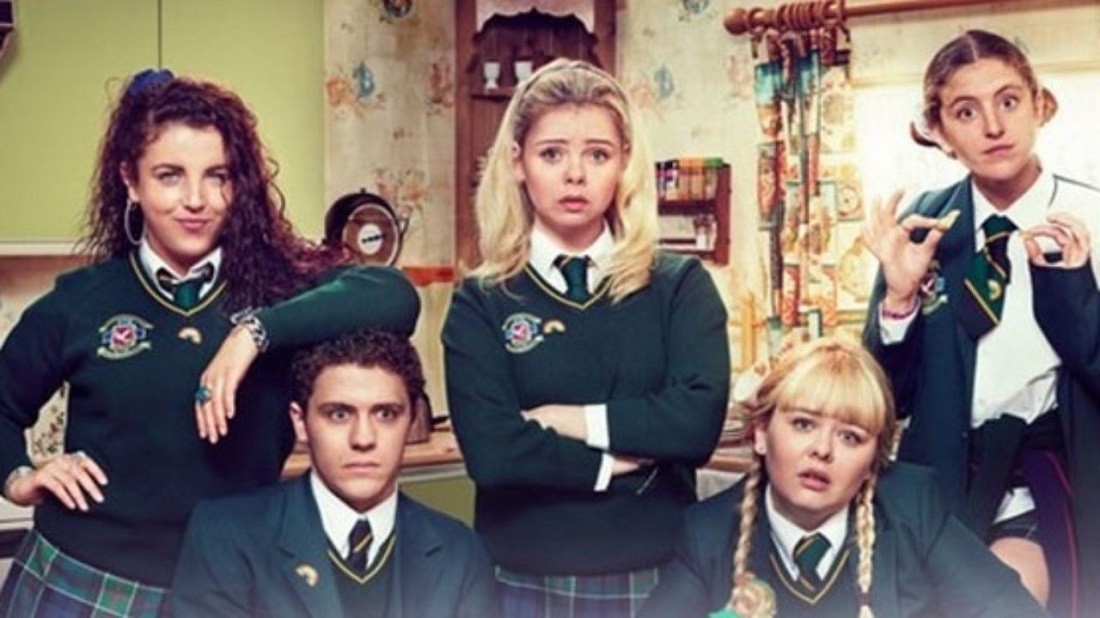 After Father Ted, this show becomes the best show on the channel 4. But unfortunately, in this pandemic situation of coronavirus, they are thinking of giving a release date. Also, one of the actresses of this show hinted that the show would come in the year of 2023 on her tweeter account. Let's hope to get the release date and much more information from the officials.
Trailer of Season 3
The series production has said that they will give the date for the trailer of this series soon. But till now, nothing has declared about the trailer of season 3.
Also read, When will Derry Girls Season 3 hit the screens? Here's all you need to know!
Cast of Derry Girls Season 3
The writer of this series had announced that they would introduce some new characters in season 3. So all character of season 2 will come back with the addition.
And the cast of season 3 is:
Saoirse-Monica Jackson as Erin Quinn,
Nicola Coughlan as Clare Devlin,
Louisa Harland as Orla McCool,
Dylan Llewellyn as James Maguire,
Jamie-Lee O'Donnell as Michelle Mallon,
Kathy Kiera Clarke as Aunt Sarah,
Tara Lynne O'Neill as Ma/Mary,
Tommy Tiernan as Da/Gerry,
Siobhan McSweeney as Sister Michael,
Kevin McAleer as Uncle Colm,
Leah O'Rourke as Jenny Joyce,
Ian McElhinney as Granda Joe.
So this is it, for now. Keep in touch with us for more information.