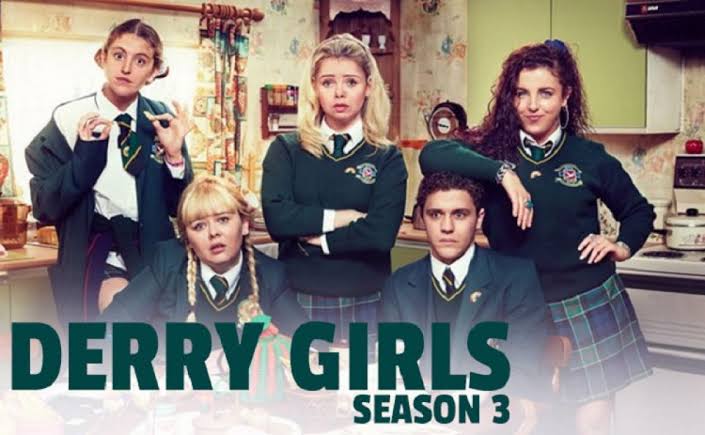 It's been a while since we saw an excellent Irish-based parody. Now, the wait is over as Derry girls is all set to return with a third season. This will surely be a ride filled with adventure and fun for the fans. The series is shot in Northern Ireland in Derry. This series goes back to the 1990's period and depicts the life there.
The first season of Derry Girls was released unexpectedly for the audience between January and February 2018. But, they were lucky as this time, Channel 4 came as an aid and agreed to broadcast their show on this platform.
The best part was, the show did not let them down; it got positive reviews from both fans and critics. They earned a dedicated audience who were loyal since the start and will follow the show till its very end.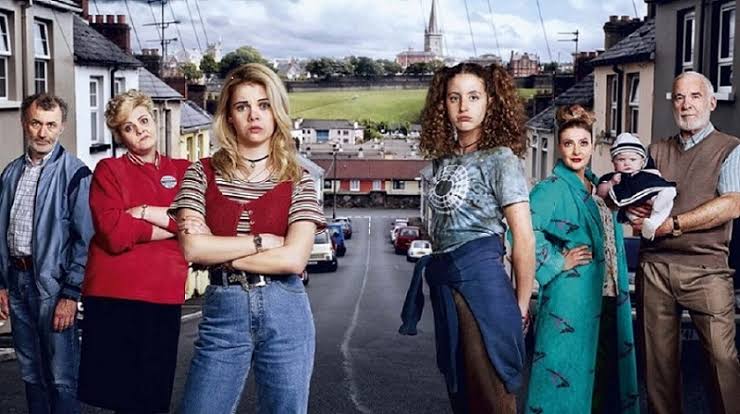 Now, after getting such a positive response, the makers are all set to come back with a Season 2. They launched this season between March and April, 2019. After the second season, now they are all set to return with a Season 3.
Derry Girls Season 3 Release Dates
As per reports, the planning for the third installment began as soon as the second season was released. A lot of speculations came out about what will happen to the friends in the third season, but it was sure that this wouldn't be the last season for them.
If the online reports are correct, then this season might release by June 2022. But, we still don't have an exact date. As of now, we can only depend on the makers or the cast members to give out any information regarding these dates.
Also Read – The 100 TV show's prequel is ready to release
But, we all know, this pandemic has been a boon for all the industries, including the entertainment industry. So, we cannot assume that the shoot will start or resume anytime soon.
Cast members for Season 3
Saoirse-Monica Jackson as Erin Quinn,
Nicola Coughlan as Clare Devlin,
Louisa Harland as Orla McCool,
Dylan Llewellyn as James Maguire,
Jamie-Lee O'Donnell as Michelle Mallon,
Kathy Kiera Clarke as Aunt Sarah,
Tara Lynne O'Neill as Ma/Mary,
Tommy Tiernan as Da/Gerry,
Siobhan McSweeney as Sister Michael,
Kevin McAleer as Uncle Colm,
Leah O'Rourke as Jenny Joyce,
Ian McElhinney as Granda Joe.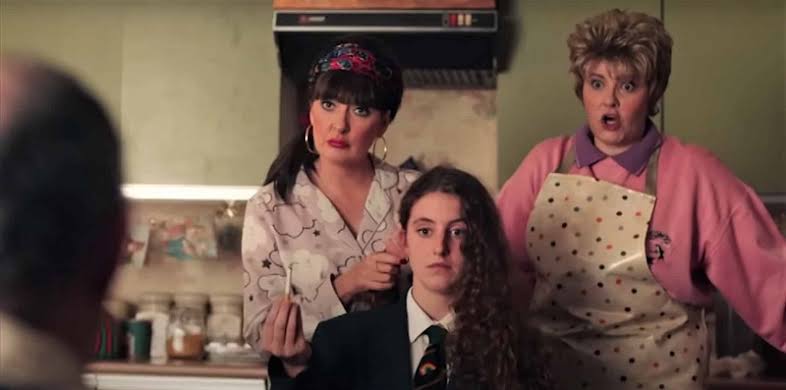 Plotline of Derry Girls Season 3
The storyline of the show follows a group of five friends. As the show moves forward, we can see all the circumstances and happenings that surround them.
They were friends since the school time at Derry Catholic Girls School. The humor content of the show makes it even more engaging for the audience to watch. So, the modern audience of 2022 is more inclined towards the show.
Trailer for Season 3
As per reports, there is no information about the trailer of Season 3 as of yet. But, when the movie's production resumes, we will indeed have a date for that.
Stay safe and keep reading for more updates.