Drake and Future are the two very famous rappers. The fans highly appreciate them.
Aubrey Drake Graham, a Canadian rapper, and Nayvadius DeMun Wilburn, who is known as Future, have become the headlines. They are accused of having called Kylie Jenner, American media personality, as the "Side Piece" in one of their songs.
Kylie has received the utmost surprising and unexpected shout out from the two famous rappers.
Where did the song stream?
Recently, an undisclosed song by the collaboration of the two rappers, has gone viral on the internet. It disseminated during Night Owl Sound on Instagram Live. This song addresses Kylie as a "Side Piece."
The song streamed for the world to hear it on Wednesday night.
Also, the news is not a mere hearsay. Jenner has been used as a point of allusion, and most have not taken this lightly.
Drake discloses the truth!
On Thursday, Drake issued a written apology to Kylie in his Instagram story.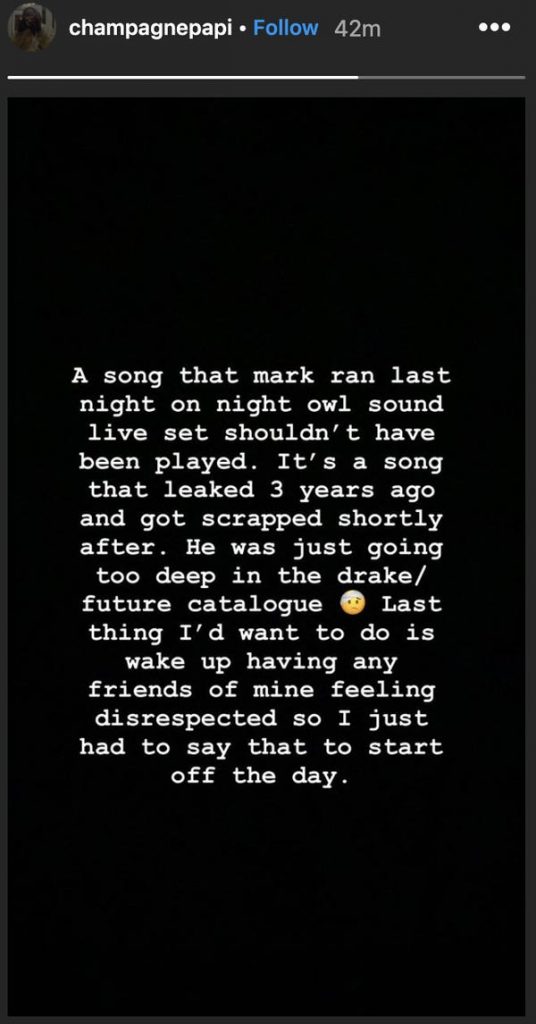 The renowned singer revealed on a social media account and addressing the news that has been going around; he said that all this was unintentional. He never wanted to disrespect the Kylie, with whom he has good friendly terms.
Drake also explained how the song was recorded almost three years ago and junked shortly. He also presented his view that the track that was run should not have been played.
The rapper concluded his statement by saying that he did not want to hear any rumors that could disrespect any of his friends, and that is why he started his day by the post.
Read Also: Touched By Romance: Where Is It Filmed? Know The Cast!
Enraged fans!
After listening to the track played 'unintendedly,' and the apology by Drake, many people were offended and seemed to be enraged towards Drake.
A Drake's 3 years old song got leaked and he was calling Kylie Jenner a side piece mind you she was 19 at that time , CREEPY.

— ny barbie (@shayzolanski) May 21, 2023
Drake and Kylie: an item?
Also, some days ago, there were rumors about Kylie and Drake having a romantic relationship when they were spotted together in 2019. This was shortly after Kylie split with Travis Scott.
Though Drake and Kylie never confirmed the news, but some shreds of evidence tend to support the statement.
However, later on, a source confirmed that those were just hearsays and that the rapper, and Kylie were just good friends.
Final Word: The famous rapper reveals that he had no intention to disrespect his friend, Kylie, and thus apologizes to her for the leaked song.