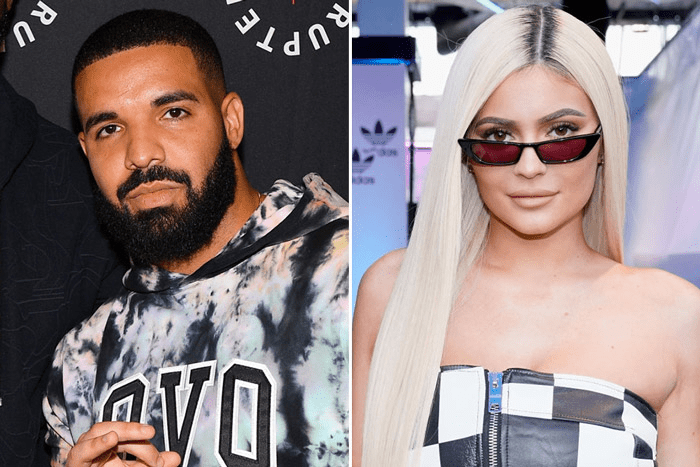 One of the year's biggest surprises was Travis Scott and Kylie Jenner's unexpected split.
Kylie Jenner reportedly only sees Drake occasionally after facing speculation about the pair of them dating. The makeup mogul, who shares baby Stormi with Travis, previously faced rumours that she was dating the God's Plan hitmaker. However, a source told PEOPLE that the apparent romance 'doesn't seem serious'.
'Kylie doesn't seem to be dating,' they said. 'She sees Drake occasionally, but it doesn't seem serious.' Meanwhile, other reports have suggested that 'she could be doing it just to make Travis jealous.'
Officially reported that the pair are 'spending time together.' One source told People: 'He and Kylie have been spending time together recently. 'They've been friends for a long time, and Drake is very close to the family.'
Although some describe their relationship as 'friendly', another source claims Kylie and Drake are spending time together 'romantically'. It's supposed that Drake sees a potential romance with the cosmetics mogul, but she's said only to see him as a friend.
The loving duo started the year celebrating their daughter Stormi's first birthday before touring the world as a family and covering Playboy together, which is why their sudden separation came as such a shock to fans when it introduced in October. However, Travis Scott may just have revealed all.
The Lip Kit queen, 22, has kept tight-lipped over the whole thing, simply explaining that she is still on 'great terms' with the Sicko Mode rapper – with whom she shares daughter, Stormi.
However, her grandmother suggested they called time on the relationship because the 27-year-old didn't get down on one knee. Speaking about the relationship, Esther Jenner – mum of I'm A Celebrity Get Me Out Of Here's Caitlyn Jenner – said: 'I was sympathising with Kylie a short time ago about the breakup with the baby's father [Travis]. 'Kylie just smoothed over it real quickly [saying], "We're both going to be good parents to her" like in defence almost.' 'But that's what happens, so often,' she continued. 'Young people today, they think they can live together, start a family together, without being married, it doesn't work! I don't know.'
Esther Jenner reveals she never met Travis. Despite Kylie and Travis dating for two years – and sharing little Stormi – Esther also revealed she never met her granddaughter's former flame. 'I never met him,' she added to The Sun. 'I tell you who I was surprised.
I liked it so much, Kanye. Travis is brilliant, and he's down to earth.' Ky confirmed their split at the beginning of October, after speculation she had met ex-boyfriend Tyga at a hotel. Fuming about the claims, she tweeted: 'The internet makes everything 100 times more dramatic than what it is. There was no "2 am date with Tyga". You see me drop two of my friends off at a studio that he happened to be.
'Travis and I are on great terms and our main focus right now is Stormi our friendship and our daughter is a priority [sic].' The mum-of-one has linked to rapper Drake, with an insider claiming the pair 'don't seem serious'. 'He and Kylie have been spending time together recently,' an insider told People.
'They've been friends for a long time, and Drake is very close to the family.' However, another source added: 'Kylie doesn't seem to be dating. She sees Drake occasionally, but it doesn't seem serious.'