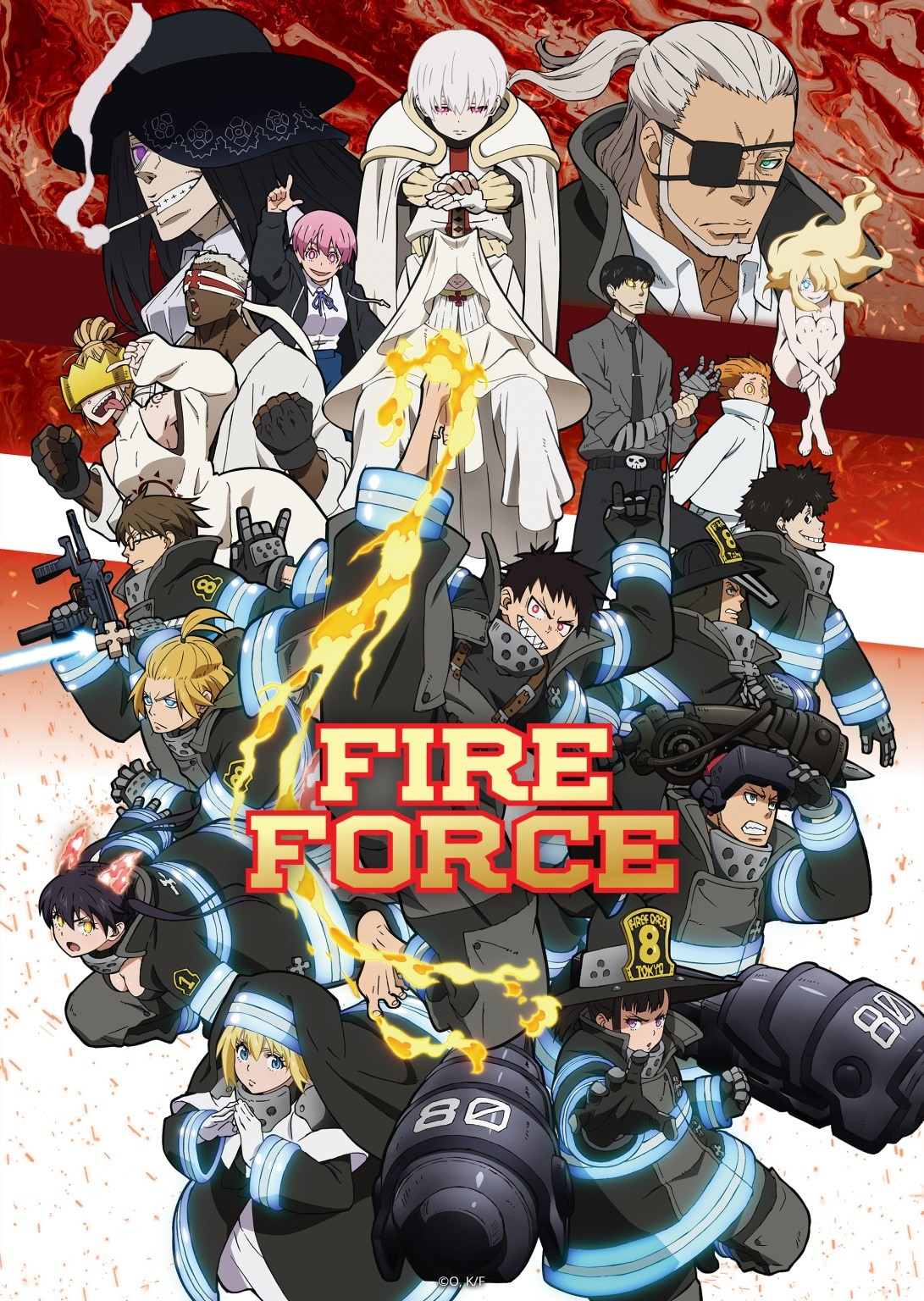 The season 2 of Fire Force is going at the same hectic pace as its predecessor. Still, it is unlikely the anime promises much more character development and a promising storyline until now. Also, the different release time for the various episodes is giving a little difficulty to the viewers. Altho, we have a complete guide to the season 2's chapter 6.
Release date of Fire Force season 2, episode 6:
The episode will release on 7th August 2022 at 1:55 A.M. Asia/Tokyo time (GMT +9) for the premium viewers. It will be issued for the non-premium users within one week, if not then within ten days.
Where can you watch it?
The series is at Funimation and Crunchyroll. It will release in traditional Japanese audio and English subtitle. If you want to watch English, then the first season is available at Funimation, Amazon Prime, and Hulu.
About season 2 of Fire Force:
The anime is inspired by manga under the same name written by Atsushi Okubo, under David production.
The season starts with empathetic protagonist Shinra, worrying about people about the world. He looks at the people around him and thinks about how they are baring the fear of changing human to infernals (The creature from the nether). He assures himself that he will protect the people around him and the victims and make the world a better place.
While he was undertaking the words, he comes across a powerful infernal. Without waiting for his team or preparing for it, he runs into the chaos. Soon his team 8 joins him observing the stress. As they study the situation, they are weak in fighting against it. As the enemy has multiple cores, it makes it hard to defeat.
Even the enemy was no match; the team confronted him with little they've got. They defeated it, by finding its weakness and destroying it. They won the fight with causalities. But as they were to analyze, they got caution from the headquarters.
Keep visiting for updates on Fire Force Season 2.
Also read:
Will Norsemen be back for season 4? When will it arrive on Netflix?
Uzaki Chan Wants To Hang Out Episode 5: What's Coming Up Next?