2023 may be the best year in history for someone to shop for video games. Not only have the capabilities of video games reached levels of quality that have never existed before, but there's every reason to invest in them. If you have a popular video game or a gaming system that you've been considering trying out for some time, now is the time to make that purchase.
Why Buy Video Games Now?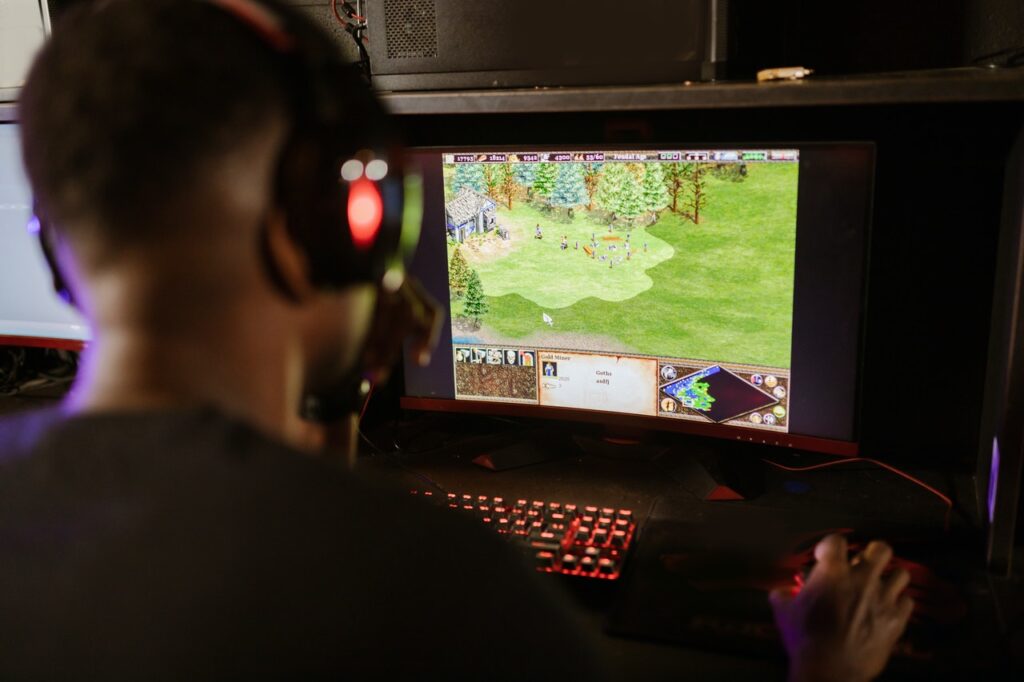 In the past few years, pretty much everyone has been doing their best to stay positive in the face of the COVID-19 pandemic. One of the most significant challenges for most people has been the need to isolate at home as much as possible. Now that the problems posed by the pandemic have stuck around longer than expected due to the arrival of new variants, such as omicron and subvariant BA.2, we could all use a new distraction and a new way to reach out to friends without the need to see them in person.
Where to Start?
The choice to expand upon your home entertainment options by trying out new games is likely an easy one for anyone at this point in the pandemic when social distancing and remote work have become an ongoing reality. Still, the question of what option to buy may be more difficult.
Even for those who know they already enjoy video games and are eager to expand their collection, it is essential to review the latest offerings available. If you really want to expand your gaming options, the best choice isn't to buy individual games but to invest in one of many options in a gaming system.
What to Consider When Choosing a Gaming System
The best way to determine what kind of gaming system will be right for you is to consider a few factors that will help you decide, such as:
Are you new to gaming or expanding on a collection?
Which gaming system is right for your needs?
Do you want to try out the latest games or replay those you already know?
Are there particular games you're already interested in trying, and where are they available?
What do you want to gain out of your gaming experience?
While those with children at home might also want to consider whether your new gaming system is family-friendly or not, there are usually individual game options designed with children and families in mind no matter what system you choose.
Deciding Where to Shop
Buying a new video game system will inevitably be an expensive purchase no matter what option you choose, so you'll want to be sure that you find a good deal. When you're looking for a local store that carries any product you need, the best option is to go to a shopping website to find out where you want to do your shopping.
For example, you can check out Shopping-Canada.com to learn about the best local retailers in your area that sell the video game system you're interested in buying. Since an online shopping resource can also provide you with flyers and information on sales, you'll be able to compare prices before you leave home to ensure you get the best deal available.
Just Starting Out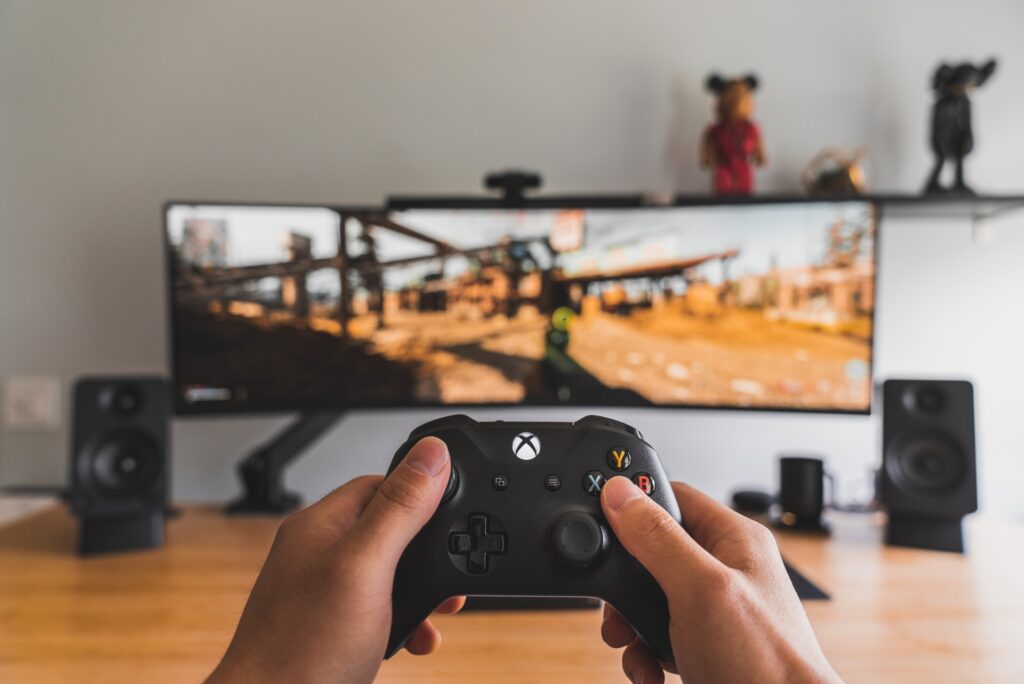 Even if you haven't been playing video games for a long while or have never really ventured into this world before, you might be surprised at the options that are now available. Doing some preliminary research online will also help you find out more about the different options available to ensure you'll end up with the type of games you enjoy most.
Taking it Up a Notch
For those who already enjoy video games, 2023 is the perfect time to become more involved by purchasing a new piece of gaming architecture to increase your options. If you're unsure what to decide for your next adventure in gaming, consider some of the following options:
Console Gaming
If you're not much a tech person, the easiest way into the world of video games is to buy a console system. The best-selling systems available right now are the Nintendo Switch, the PlayStation 5, and the Xbox Series X or S. While the first of these options tend to produce more family-friendly games, the latter two offer many of the same titles, with the exception of a few proprietary titles.
Personal Gaming Computer
For those serious about their gaming and a little more technologically savvy, there is also the option of buying a gaming computer or laptop that contains a powerful graphics card. Since computer games tend to be more complicated to install and learn how to play, those who are the type that will be interested in this option will likely already know what they want.
Virtual Reality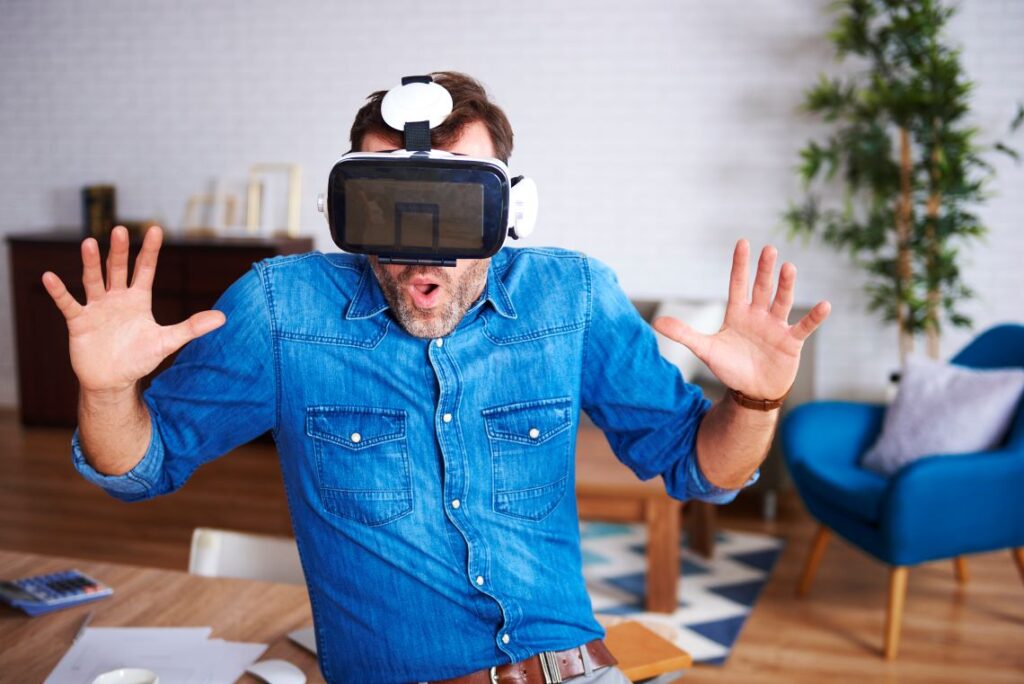 While the experience of the latest generation of virtual reality provides gamers with a truly mind-blowing new experience, the reason its popularity has grown so dramatically during the pandemic probably has more to do with the interactive socialization it offers than with its productivity or gaming options. That said, it is undeniable that video game companies have invested heavily in VR, offering some of the most novel experiences available in gaming today.
Getting More Physical Fitness
When you're stuck at home, and your local gym is continually going through the cycle of adhering to new local rules concerning the pandemic, it can get tricky to keep up your physical fitness routine. This is especially true in the middle of winter when outdoor activities are not as welcoming as they are during the temperate months.
Luckily, there are more options in fitness video games now than ever before – especially when you include virtual reality games.
Go Vintage for a Nostalgia Trip
For a generation of gamers that grew up on consoles that were popular in the 70s, 80s and 90s, the opportunity to return to nostalgic roots is better today than ever. As with the resurgence of vinyl records for music fans, vintage console games have enjoyed enormous popularity in recent years, causing them to become more widely available.
While the purist that wishes to return to the original hardware may encounter some rather expensive stumbling blocks, the ability to use emulators (software that replicates vintage consoles and runs their games) is becoming more common. Today, you can even buy old Nintendo games to run on their newest console.
When you're stuck indoors, video games can help pass the time. The key to finding a great option without breaking the bank is to research online for the best choice for your needs, as well as the best place to buy it. Try an online shopping website today to get started.